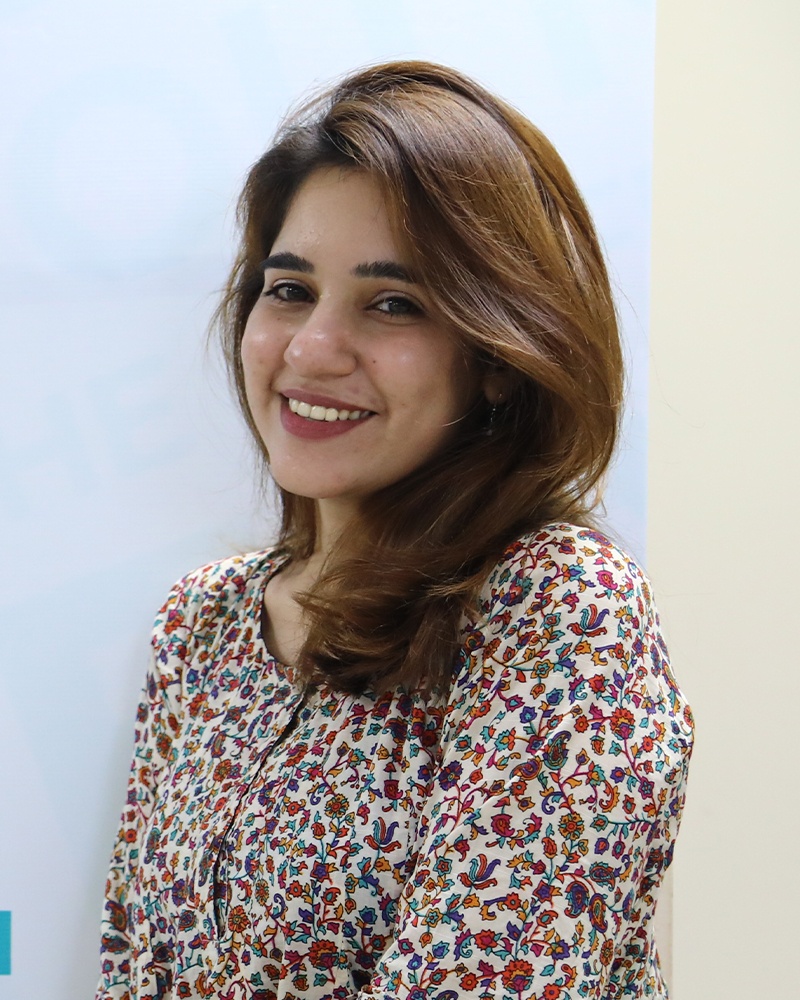 Paras Saif
Public Relations and Employer Branding Unit Lead, Systems Limited
1. This International Women's Day, I pledge…
To connect women across industries for knowledge sharing and66 empowering. I see women yearning to be mentored by women making waves in their respective fields. The 'Lean In' phenomenon pushes the importance of mentoring and encouraging others on the way up the ladder.
2. Across the organizational landscape, I want to see more female representation in…
Technical fields, where unfortunately women remain highly underrepresented. The main reason for this is the lack of role models for women within the sector. Even after completing higher education and entering the job market, women are met with onset challenges. As their career cycle progresses, their life cycle also evolves bestowing certain responsibilities upon them, and thus, we witness lesser women in higher roles. While they are multi-tasking on their personal front, society, as a whole needs to be mindful of the challenges they face.
3. One stereotype about women that should be busted this year is…
That women do not support other women, but it is not the case always. Another myth is that technology companies do not have higher female representation in top leadership. At Systems Limited, the department I work for has a majority of females working on great projects and we are looking forward to increasing female representation in the company to 40%.
"Systems Limited is promoting gender equality and women empowerment by creating more space for women in tech and non-tech roles."
4. My organization is promoting gender equality and women empowerment…
By creating more space for women in tech and non-tech roles. Reignite – a woman-centric project is one of a kind, designed to acquire, elevate, develop and empower women's talent. It is designed to provide unmatched opportunities to welcome women with career breaks to take charge of their professional careers with unmatched growth initiatives, eased working hours in a professional environment where they feel safe, honored, and valued.
5. I believe women can fight gender inequality at their workplaces…
By paving way for other women to contribute and join the workforce. This primarily pushes the envelope further and puts everything on the table to make real impact on gender equality at workplaces. In the case of Systems Limited, the Reignite Project is run by a woman heading the HR department, in the pursuit of creating pathways for gender-equal opportunities and ensuring all the possible way to be more inclusive & equitable for gender balance.
6. As for men, they can help reduce gender bias at home and work by…
By becoming a role model in elevating women's access to employment, appropriate working conditions, control of economic resources, and full participation in decision-making at work and home.
7. My message to young aspiring women looking to start a career in 2022 is…
I would love to see young women talent join the industry who are driven, passionate and relentless to evolve and grow. We all have to understand the sisterhood code and keep opening doors of opportunity for one another.