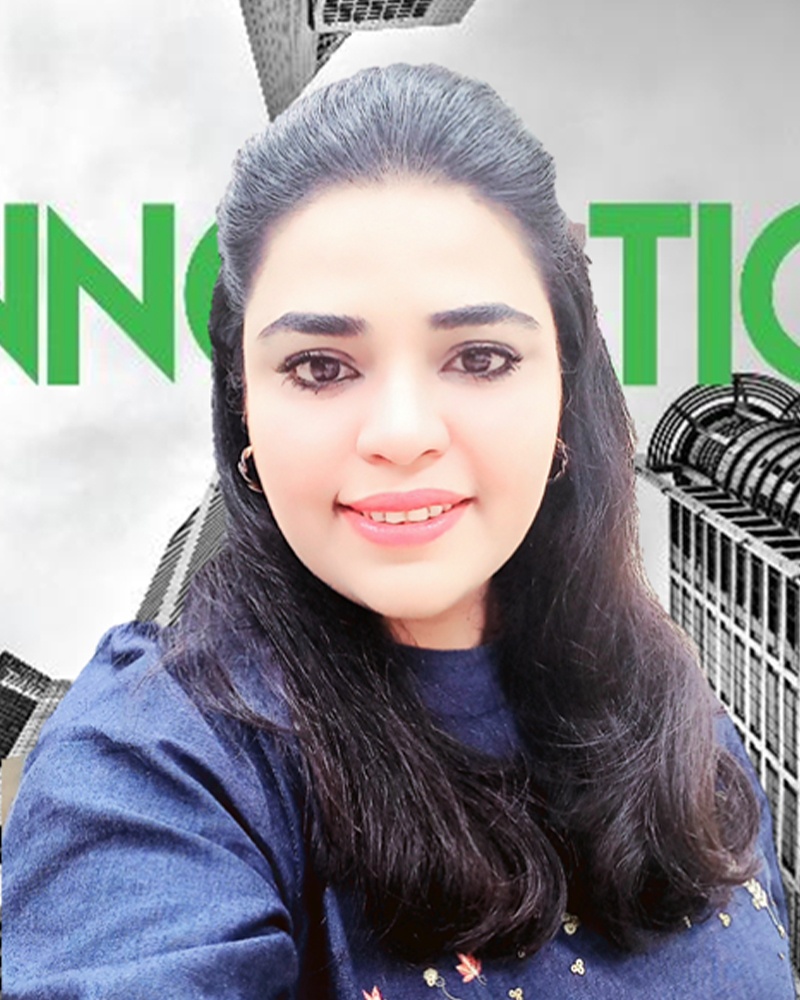 Nida Seher Hussain
Marcom Manager, Schneider Electric Pakistan
1. This International Women's Day, I pledge…
For parity. We all can be a leader within our own spheres of influence and commit to taking action to accelerate gender parity.
2. Across the organizational landscape, I want to see more female representation in…
Positions of leadership. But what is even more important is to hear their stories about how they got there. That makes a lot of difference.
3. One stereotype about women that should be busted this year is…
That women do not speak up; women do not go for the big jobs. Women aren't assertive; women don't have what it takes to lead. I think women must be represented in equal numbers to men at the highest level of our business and government institutions, where real change can be made.
"Schneider Electric Pakistan is promoting gender equality and women empowerment by embracing difference, which means welcoming people from all walks of life, ages and cultures & calling out bias when we see it."
4. My organization is promoting gender equality and women empowerment…
By embracing difference, which means welcoming people from all walks of life, ages, and cultures; calling out bias when we see it, as we are 100% committed to inclusion.
At Schneider Electric, diversity, equality, and inclusion are an integral part of who we and what differentiates us. We want our people no matter who they are or where in the world they live; to feel they belong and are valued. This is how we drive innovation, engagement, and high performance.
5. I believe women can fight gender inequality at their workplaces…
By being a change agent themselves. Women can contribute by offering special programs to support the career advancement of other women, such as mentoring, coaching, training and development of women networks. We need to reshape our own perception of how we view them. Women make up half the population and earn more advanced degrees than men in over 100 countries, so why are they a distinct minority in the uppermost echelons?
6. As for men, they can help reduce gender bias at home and work…
Working closely with women to close the opportunity gap and deliver opportunities for more girls' education and women's economic empowerment. For decades women have been calling for equality that is their right. They are telling stories and provoking important and necessary conversations. I think men need to realize THE TIME IS NOW for equality, opportunity, respect, and representation.
7. My message to young aspiring women looking to start a career in 2022 is…
Step up and take the lead. You belong in all places where decisions are being made. You are brave, hardworking, and compassionate, and possess the strength to challenge the norms and question the status quo.