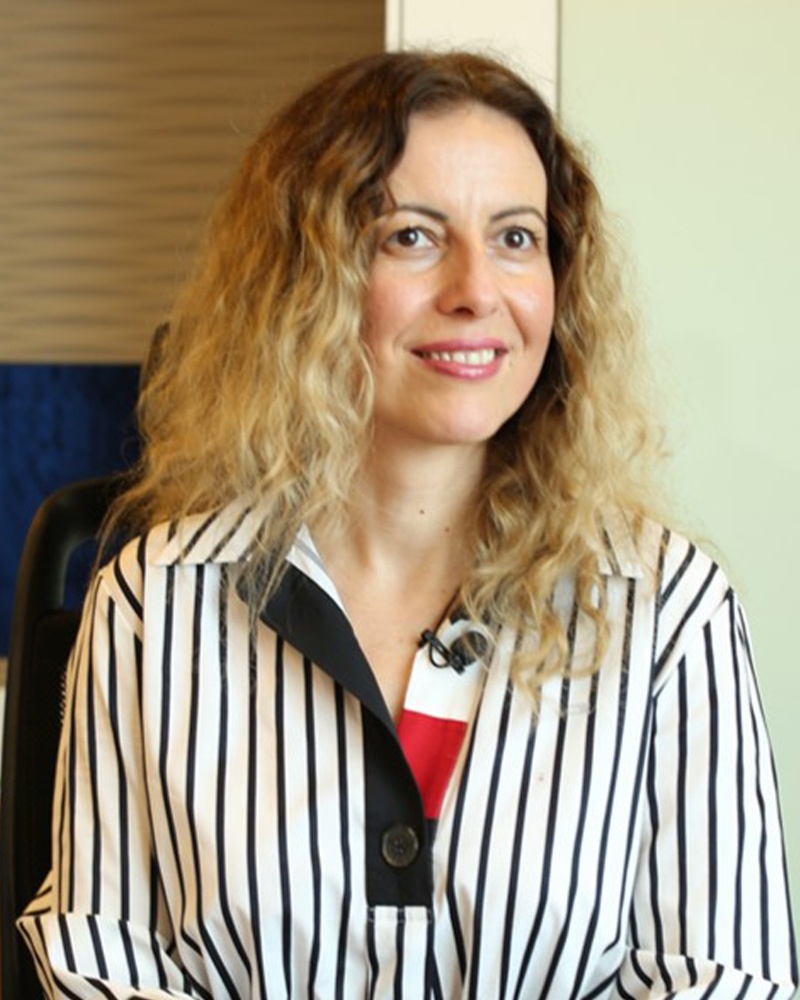 Mirela Spagovic
Director People and Culture, Philip Morris Pakistan
1. This International Women's Day, I pledge…
To increase the number of women in positions of leadership by creating an inclusive environment where they can thrive and feel empowered to reach their full potential as LEADERSHIP SKILLS DON'T KNOW GENDER.
2. Across the organizational landscape, I want to see more female representation in…
All areas, across all ambits. Women make up the largest underrepresented group, they makeup half the world's intelligence, university graduates and influence 60-70% of today's consumer spending.
3. One stereotype about women that should be busted this year is…
That women lack the confidence to lead (however, there are many others that need to be broken). Women and men have similar levels of ambition and career aspirations when first starting out in the workplace. However, women may face different, discouraging obstacles that men may not, which may result in a woman's confidence eroding over time. Dedicated leadership programs, collaborative women networks, and strong corporate commitments are critical in supporting women in the corporate environment.
"Philip Morris is promoting gender equality and women empowerment through our commitment to building an inclusive culture and workplace reflective of the world's diversity."
4. My organization is promoting gender equality and women empowerment…
Through our commitment to building an inclusive culture and workplace reflective of the world's diversity. PMI sees diversity as a strength and our goal is to have at least 40% female representation in management roles across the company by the end of 2022. For our affiliates in Pakistan, the goal is 19.4%.
To ensure this commitment, we have a multitude of initiatives in place such as women's inspirational networks – a supportive place to connect, inspire and engage women across organizations; flexible working arrangements – a combination of remote and office work based on employees' individual needs and preferences; enhanced parental leave – new minimal leave principles will provide primary caregivers with a minimum of eighteen weeks fully paid parental leave and secondary caregivers with a minimum of eight weeks fully paid parental leave. We are also very proud of the MakeYourComeBack Program for women who took a break and wanted to return to the workforce.
In 2019, PMI became the first multinational company to receive the global EQUAL-SALARY certification by the independent not-for-profit, EQUAL-SALARY Foundation. Our affiliate is proud to be the first multinational in Pakistan to have achieved the Equal Salary Certification.
Philip Morris Pakistan is a Top Employer 2022 as well. We have been recognized for the excellence in people practices and I believe this reflects our employee-centric approach, strong commitment, and agile mindset.
5. I believe women can fight gender inequality at their workplaces…
Driving gender equality initiatives, role-modeling, encouraging, mentoring, and coaching other women to celebrate success and accomplishments. One person cannot change the world but a movement with a clear vision and determination can.
6. As for men, they can help reduce gender bias at home and work…
That depends on their decision, willingness and commitment.
7. My message to young aspiring women looking to start a career in 2022 is:
We are not there, but we have made huge progress. The corporate world is changing dramatically and you have a very important role to play.
"There is no limit to what we, as women, can accomplish," Michelle Obama.