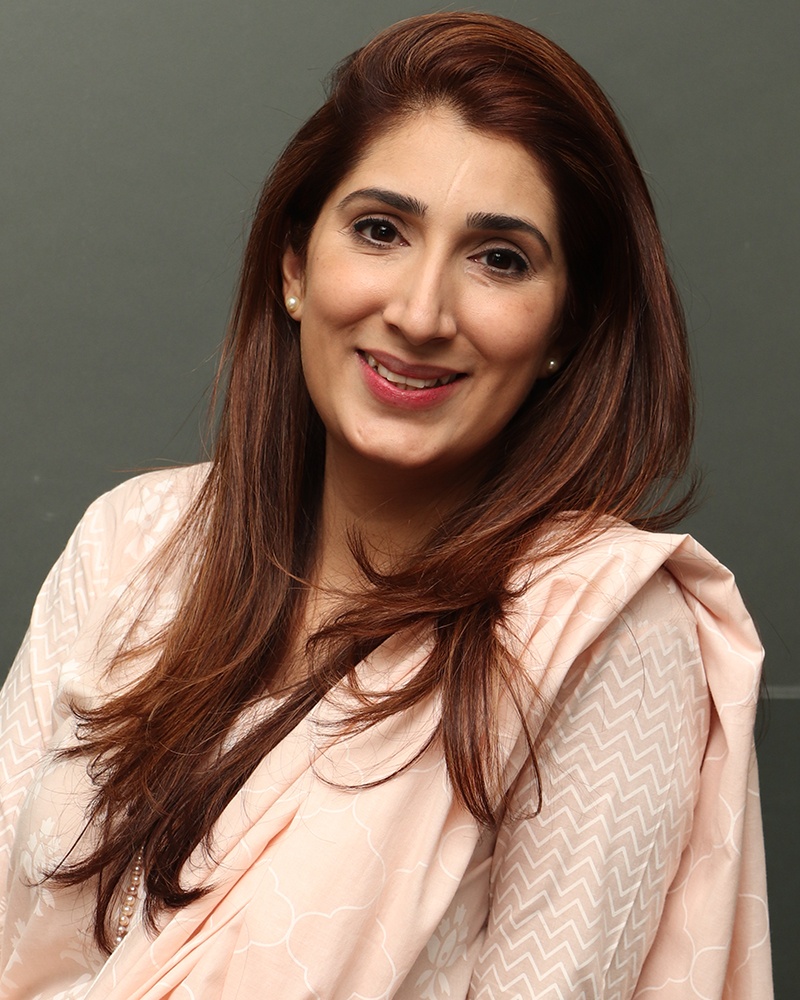 Mariam Saleem
Director Procurement & Administration, Zameen.com
1. This International Women's Day, I pledge…
To use my influence in my professional and personal life to spreading awareness about how the changing environment is making us vulnerable and the various measures we can take to preserve our natural habitat for a sustainable tomorrow.
2. Across the organizational landscape, I want to see more female representation in…
Leadership roles. To quote the late U.S. Supreme Court Justice Ruth Bader Ginsburg, 'Women belong in all places where decisions are being made.'
Presently, I am pleased to report that women are entering and succeeding in many organisational settings which were formerly considered to be 'male-dominated'. It doesn't matter whether it's departments like legal, administration, sales, marketing, architecture, programming or graphics; women are performing like 'real pros' in every major position. Thus, the representation of women — as far as I'm concerned — is not a big issue.
3. The one stereotype about women that should be busted this year is…
I would like to see women receive progressive opportunities for financial independence. On the national scale, the government is encouraging women to become applicants of various housing finance, business finance, and education finance schemes; so, it is only fair that we let go of taboos that portray independent women as being 'unmanageable'. Also, it will further help balance the scales and ease the pressure on the male population as being the sole breadwinners.
"Zameen.com is promoting gender equality and women empowerment by hiring people on merit alone."
4. My organization is promoting gender equality and women empowerment…
By hiring people on merit alone. Zameen.com is a corporation that encourages gender equality and women empowerment. There are no gender specifications for jobs. Our women have risen through the ranks in many different departments based on sheer skill, and their gender proved to be of no disadvantage. Also, we have a solid harassment policy in place that ensures the maintenance of a professional, growth-oriented work culture where people are free to pursue their careers without any hassles.
5. I believe women can fight gender inequality at their workplaces…
One of the most pressing matters that hold women back is juggling home and work life simultaneously. I have the deepest appreciation for working mothers and as women, we need to adapt our work culture to facilitate their schedules better, so that we can all enjoy well-balanced and quality family time.
6. As for men, they can help reduce gender bias at home and work…
By developing a more progressive view of how they interact with and treat women. They need to let go of the pre-conceived and stigmatic views of what a woman's roles in life should be, and simply respect and work with them as partners in professional, social, and home settings.
7. My message to young aspiring women looking to start a career in 2022 is…
Never let anyone tell you where you belong — you set your own aspirations and work hard to achieve them.