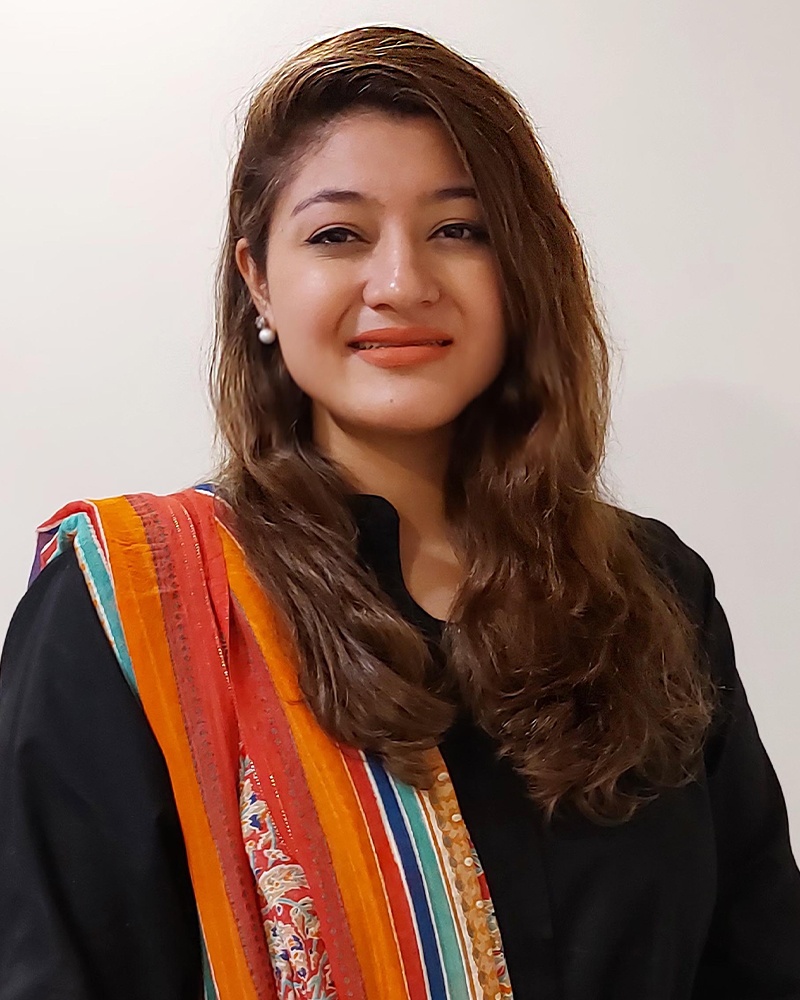 Maria Rashdi
Head of Corporate Communication & PR, Shan Foods
1. This International Women's Day, I pledge…
To ACT. To act for those who do not have the liberty; to enable and empower those who are not able and to be a catalyst for positive change and hope they can pay it forward in the times to come.
2. Across the organizational landscape, I want to see more female representation in…
C-Suite. There are so many capable women out there who are stuck under this glass ceiling just because of their gender. No one can truly continue to believe in age-old practices that only a man can deal with a man, or that women cannot handle operational and strategic tasks with full force. It is time to stop disregarding women under the pretense of protecting them from the world. Give them the opportunity and see them shine.
3. One stereotype about women that should be busted this year is…
That a woman can not have a career and be a good mother at the same time. It is about time that this misconception is put to rest.
"Shan Food is promoting gender equality and women empowerment By promoting equality since everyone is born equal and is entitled to all rights and freedom.
4. My organization is promoting gender equality and women empowerment…
By promoting equality since everyone is born equal and is entitled to all rights and freedom. We offer paid maternity leave, on-premise day-care facilities, flexible work hours, options of remote working, leave for necessary hospital visitation, etc. along with equal opportunity in the succession pipeline and during recruitment.
5. I believe women can fight gender inequality at their workplaces…
By supporting women. They need to stand by each other to break the bias barrier. It cannot be done alone; it will take an entire community to the band and work together to overcome it. We are all queens in our own right and real queens fix each other's crowns!
6. As for men, they can help reduce gender bias at home and work…
By participating equally and sharing the load is the only way to ensure some form of gender equality. If men are more mindful of the struggles a woman goes through and are willing to take on responsibilities that are not restricted to their professional diaspora then they can truly be an ally and support for a woman. But more than that, if a man respects a woman (whether it is his wife, sister, cousin, friend, colleague or even a strange woman on the street) the rest follows through. Respect a woman, understand she is no less than you.
7. My message to young aspiring women looking to start a career in 2022 is…
Be bold, be strong, be assertive. Do not be afraid to go and get what you want because no one else is going to get or give it to you.