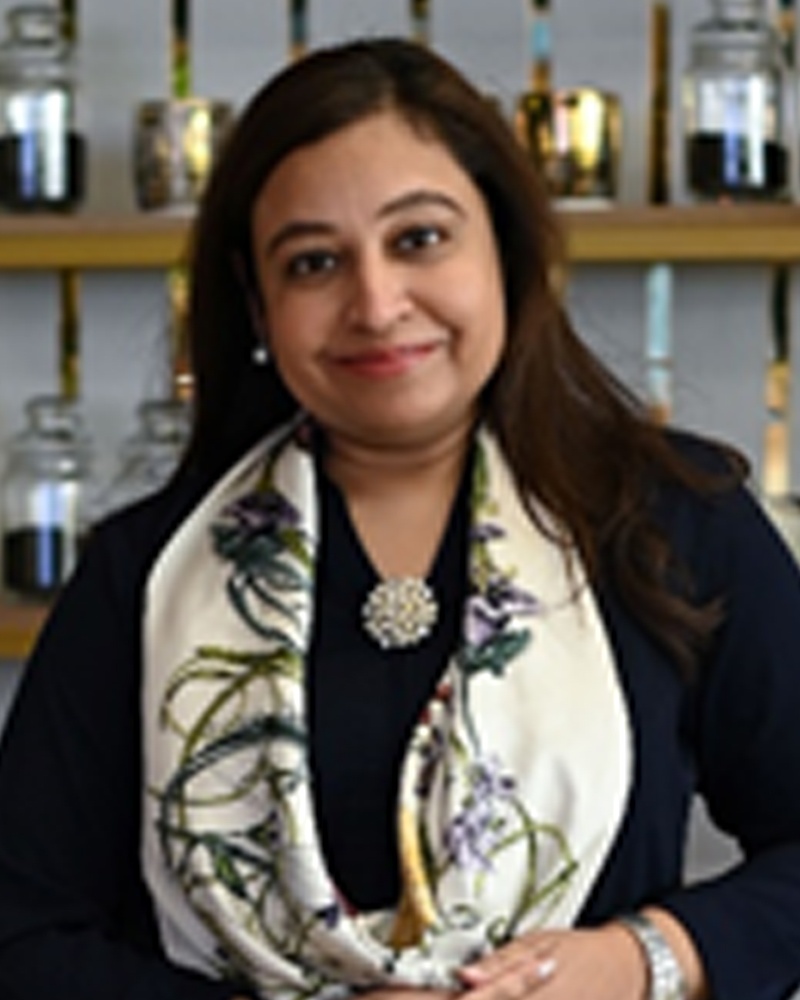 Farheen Salman Amir
President BSPAN & General Manager Pakistan, ekaterra (A division in Unilever)
1. This International Women's Day, I pledge…
Recent statistics prove that our female population is either discouraged from progress in the labor force or those who do want to progress, do not receive the right guidance and mentoring.
According to recent studies, the female population constitutes almost 50% of the total population. Yet approximately 45% girls are enrolled in schools, and there is only 25% female participation in the Pakistani labor force, out of which less than 5% women make it to senior management roles in private companies, according to an IFC survey.
In my experience, I have seen that some women struggle to keep a balance between working too hard and too much, always fighting and striving to have their voice heard versus not trying at all. I pledge to break through these extreme sides of the spectrum for as many women as I can reach and help reach that balance of having a wonderful career and a good work-life balance so that we can ensure a higher female representation in the near future. And I have no doubts in my mind regarding the high potential that Pakistani women possess.
2.  Across the organizational landscape, I want to see more female representation in…
Supply chain. Women remain underrepresented (2%) the world over, both in jobs within supply functions of organizations and as business owners that form companies' supply chains. If they represent almost 50% of the total population of Pakistan and yet receive unequal access to training, technology, finance, and land; this is a significant missed opportunity. Closing this equity gap could make women-run parts of the supply chain more productive and successful, thereby increasing household earnings and sparking economic growth.
Also, globally there is a growing focus on supplier diversity as a key tool in improving women's economic status while also diversifying companies' chains. I was just reading about a coalition of 21 partners announcing a commitment to source $1.5 billion from women-owned businesses and several leading multinational companies such as the Coca-Cola Company and Walmart have specific initiatives to source from women-led businesses and increase women in their supply chains and I would like for us to focus on this too in the future.
3. The one stereotype about women that should be busted this year is…
That they cannot have it all. I take pride in the fact, thanks to the support I have received from the people around me, I was able to manage a career and family life. I have two children, and for me it was never a question of 'if' I will join my work again, but 'when' will I rejoin my work. It was interesting for people as they were not used to seeing women taking their laptops and a car seat with a baby in it. I would take my children to my workspace every day. So, for me it is very important for women to believe that they can achieve anything they aspire for.
"The size of your dreams must always exceed your current capacity to achieve them. If your dreams do not scare you, they are not big enough."
– H.E. Ellen Johnson Sirleaf, the first female President of Liberia.
"ekaterra is promoting gender equality and women empowerment by providing opportunity to women who choose to come back to work after taking a break for whatever reason, THAT THEY can choose to come back on their own flexible terms."
4.  My organization is promoting gender equality and women empowerment…
At ekaterra (ekaterra, the tea division of Unilever, is the biggest tea business globally, with world-class purpose-driven brands including PG tips, Pukka, Lipton, T2 and Tazo. With 11 production factories in four continents and tea gardens in three countries, ekaterra is growing a world of wellbeing through the regenerative power of plants), we have a program called Career by Choice. This program aims to provide opportunities to women who choose to come back to work after taking a break for whatever reason, that they can choose to come back on their own flexible terms.
Furthermore, we have on-boarded numerous Unilever policies and adapted them as our own to continue and enhance the legacy of gender parity at ekaterra. We have a daycare facility at the head office in Karachi which is availed by mostly women with children under 2 years of age. We also encourage women to participate in roles that are mostly occupied by men by providing them safety and security (if they are coming from remote locations in search of work) and/ or making their comeback to work after their maternity leave easier (especially for women working at our Khanewal factory). We do the latter by covering their monthly expenses of keeping help for their children while covering other necessities financially to make their transition of coming back to work after having a child easier. For women whose work requires them to travel frequently, we have a policy in place that allows women to bring their children up till the age of 2 years with them along with a helper, with all expenses being paid for by the company.
5. I believe women can fight gender inequality at their workplaces…
It starts with diversifying leadership and hiring more women at levels that ensure women's ideas are being heard.
I have noticed that it is usually at the middle management level that women's representation starts falling out across all industries. While the ratio between men and women may not be as wide as the industry starts out, it tapers off at the top. Women in middle management often begin thinking about starting a family, while men think about moving up. So, this is where policies such as Career by Choice and temporary working opportunities can really help women come back to their careers.
6. As for men, they can help reduce gender bias at home and work…
In a family of three sisters, one thing that always stuck to me is how our father consistently maintained that we are individuals before being females. We were never defined by our genders, neither was what we wanted from life defined by the stereotypical gender roles. Our father always encouraged us to be the best in whatever it was we wanted to be in life.
I went on to do my MBA and then joined Unilever. A turning point came and I was offered a role in Turkey, which was a very important move for my career; however, my husband did not want to leave Pakistan. Having said that, my husband was very supportive towards me going to Turkey on my own.
Here, I would like to point out that all the decisions that I have taken in my life were always with the support of men around me: My father, my husband, my colleagues. My family always supported and encouraged me despite all the stereotypes. With this support that I got, I wanted to break the gender norms and show what women can achieve in Pakistan. After 2 years, I returned to Pakistan as one of the youngest board members at a multinational company, and then I became ekaterra's President for BSPAN at the age of 46.
7. My message to young aspiring women looking to start a career in 2022 is…
We women have a lot to offer. Whether you are a career-driven individual, a teacher or a homemaker, there is a lot that women in our society can offer in different roles if they are allowed and encouraged to unleash their potential. But I do strongly feel that women can only offer their maximum if their cup is full. This basically means that they should think about what they want first without the guilt. Look for the support system that will enable you to take that step towards what you want in life. Always remember, an empty teapot does not fill any teacups.