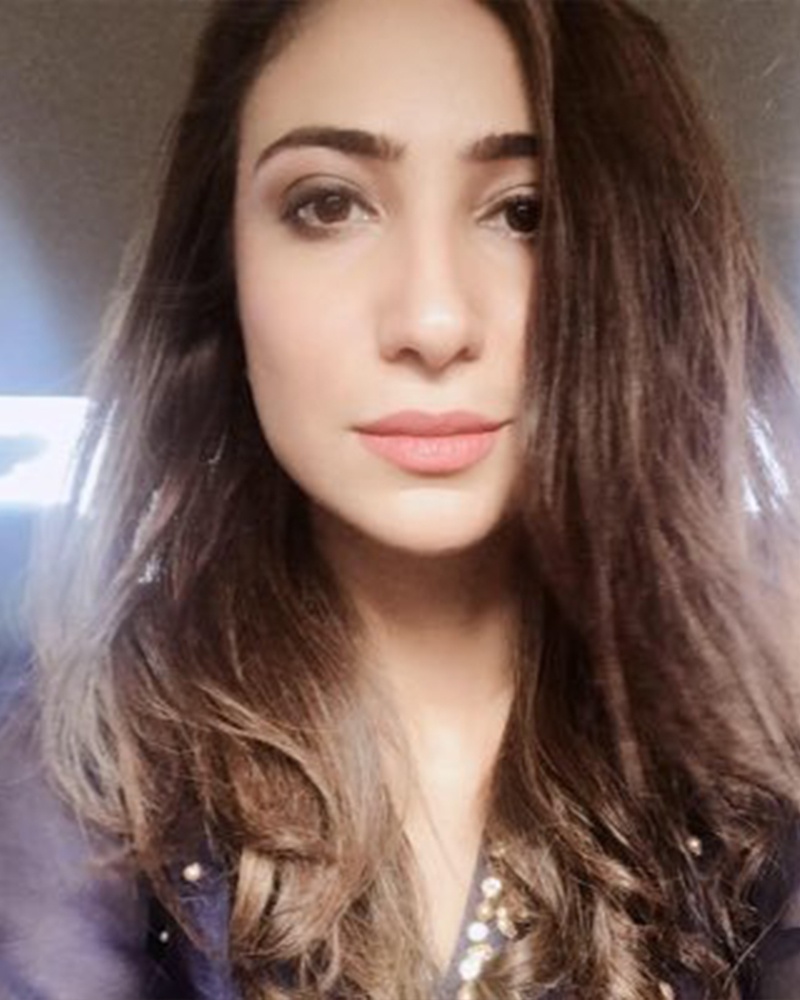 Anoushey Ashraf
Actor and RJ, CityFM89
1. This International Women's Day, I pledge…
To be a better person in general so I can do more as a woman in my country and show people how capable women are through my actions more than my words.
2. Across the organizational landscape, I want to see more female representation…
In running small businesses on their own, as you see them in Burma or in Thailand. They come out on the streets and they can put up stalls, they can sell fruits, meat, yogurt and milk, and own small stores – so just more participation for them to come out work and make a livelihood.
3. The one stereotype about women that should be busted this year is…
The fact that if the woman is independent and making money, is a bad thing. I believe it should be encouraged and should not be looked down upon as if 'iske par nikal aye hain', which is a norm here.
"At CityFM89, there is complete encouragement for gender equality."
4. My organization is promoting gender equality and women empowerment…
At CityFM89, there is complete encouragement for gender equality. I have never felt that I am, for instance, of weaker sex or my opinion is not held in high regard because I am a woman. There are many women in the organization and the one way in which they are encouraging gender equality really well is the fact that it is employees like me who are oblivious to the fact that we are women or men. We are just good workers and keen workers and are encouraged to work well in our environment.
5. I believe women can fight gender inequality at their workplaces…
By holding workshops in their own offices and helping women from less exposed families or education to get better jobs, feel more empowered, and encourage other women to do what they had done. Also, in terms of helping them, teaching them, and leading them by example. Women in the corporate world are educated, they are empowered and women should have someone to look up to.
6. As for men, they can help reduce gender bias at home and work…
By being supportive of whatever the women in their lives want to do in terms of work and education. Men can give them an equal chance, give them the freedom to make their choice, and give them the space to just be and see them shine. For me, that has been the formula to success whether it is my father or brother-in-law… whichever men I have always been surrounded by have pushed me to do better and become the best version of myself. My happiness to them comes before anything and that is true love.
7. My message to young aspiring women looking to start a career in 2022 is…
Work hard, stay focused, and do not let the negativity get to you because with my experience in business, I have come to realize that the negativity has only helped me grow and do better. The pain that comes with all of it is also a pain that is essential in teaching you how to become more wholesome and navigate through life's difficulties. So, take it all in your stride and find work that you enjoy and Insha'Allah you will shine.