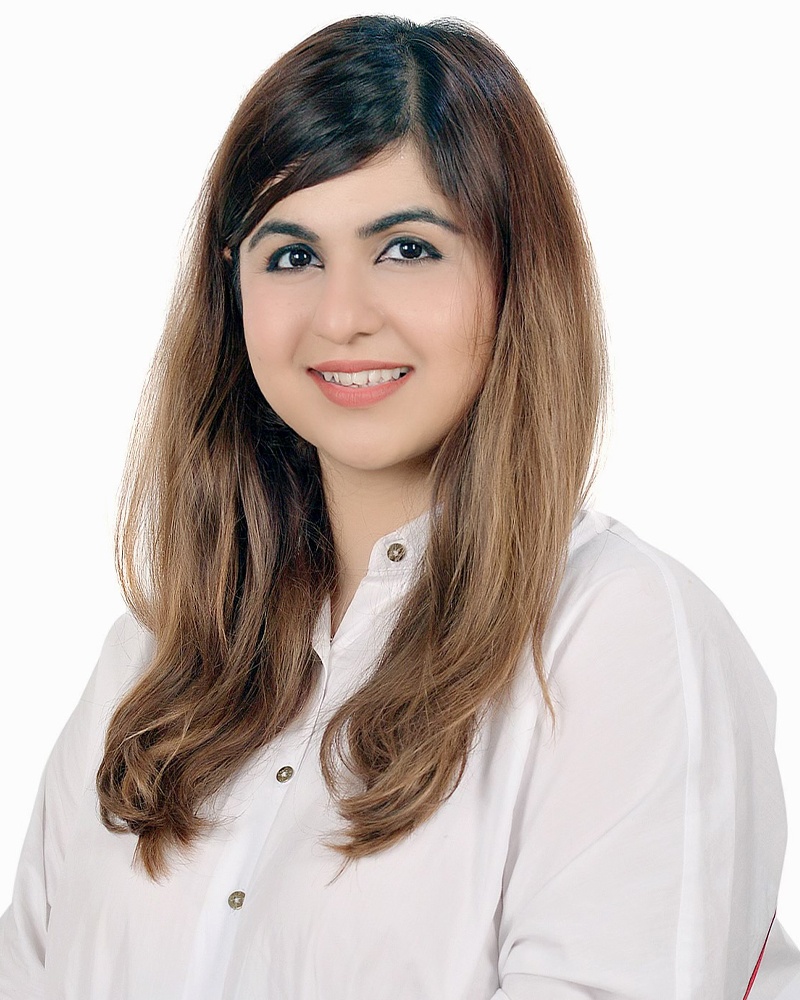 Anoshia Majeed
Head of Marketing, TPL Corp
1. This International Women's Day, I pledge…
To call for gender-balanced leadership and to challenge stereotypes and biases.
2. Across the organizational landscape, I want to see more female representation in…
Higher echelon jobs, taking up leadership and C-executive level roles. I believe and know (for a fact) that women are hard-working and capable of thinking with a conscious intent. Not only does this creates a culture of inclusion but it also gives way for more diverse perspectives.
3. One stereotype about women that should be busted this year is…
That they are not qualified enough to fill CEO jobs. This myth falls apart when you realize the problem lies in the system, and not the gender. For a workforce that has almost 40% of women, it is hard to believe that only one in forty women is qualified enough for a C-level role. There just needs to be equal development and training sessions for both men and women.
2. 'Household chores are women's work.' No matter their age or income, women still have primary responsibilities for housework and childcare. That cuts into the time they could be spending on their careers. The reality is that cooking and cleaning are gender-neutral activities. When both parents are engaged in rearing their children, they see positive results.
"TPL Corp is encouraging gender equality and women empowerment by allowing mothers the flexibility to work from home to understand the struggle of juggling between work and household duties."
4. My organization is encouraging gender equality and women empowerment…
By allowing mothers the flexibility to work from home as need be, since we understand the struggle of juggling between work and household duties. TPL is currently building an in-office day are at their Lahore office to make it easier for women to come to work without worrying about their babies.
5. I believe women can fight gender inequality at their workplaces…
By extending care responsibilities to both men and women. These should focus on the importance of family-care policies, which can remove some of the barriers women face in their career development, but also be extended towards men. It is important to take into consideration that there are men who are single parents and maybe juggling with the same set of responsibilities of caregiving and balancing a job that women often do.
6. As for men, they can help reduce gender bias at home and work by…
First of all, speaking up about the issue. This is the first way to mark a step. I have often seen men and women both ignore an issue of domestic violence or some workplace gender discrimination, simply because 'it isn't happening to us!' Unless we raise our voices, we cannot contribute towards gender equality or empowerment.
7. My message to young aspiring women looking to start a career in 2022 is…
Stay confident, stay resilient, and do not be afraid to speak up. In a world that is changing rapidly, we need young women to show how smart and strong they can be. Do not let anyone define what you can or cannot do!