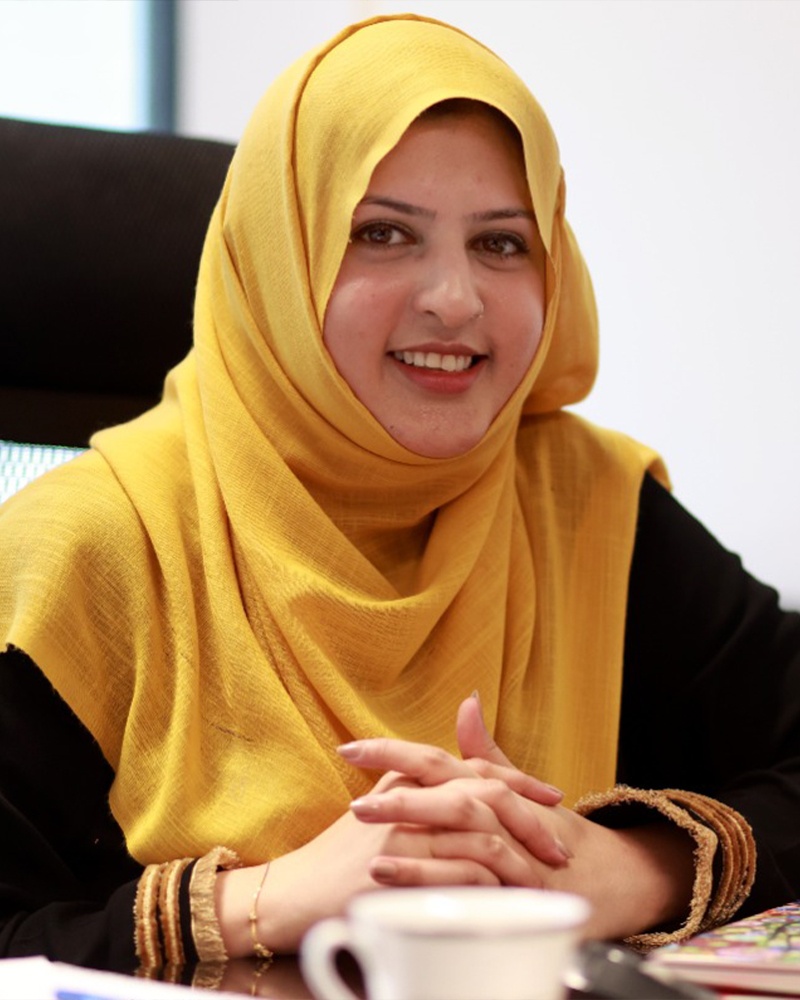 Ambreen Ali
Senior Manager Communications & Corporate Brand, Pakistan State Oil (PSO)
1. This International Women's Day, I pledge…
To groom and nurture as many talented girls and young women in my area of influence as I can, be it in my personal life or professional. As a woman, the biggest way to make an impact is to support, uplift, and help other women grow.
2. Across the organizational landscape, I want to see more female representation…
Across various industries. At PSO, we have women representation at all levels of the hierarchy; from board members and c-suite executives to pump attendants and the numbers are constantly increasing. However, I believe women still have a lot to offer in the areas of technology, engineering, and sales across all industries.
3. The one stereotype about women that should be busted this year is…
That women are emotional and perhaps should not have leadership roles. Women in fact make better, more empathetic, and compassionate leaders than men and hence are more caring and inclusive in their approach resulting in better teamwork and consequently, delivery of goals and objectives.
"PSO is promoting gender equality and women empowerment through inclusivity, which is one of PSO's core corporate values."
4. My organization is promoting gender equality and women empowerment…
Through inclusivity, which is one of PSO's core corporate values. PSO is an equal opportunity employer and maintains an extensive focus on empowering women in the workplace, creating a culture that is conducive for them and helps them realize their full potential. From an in-house state-of-the-art daycare facility, maternity leaves, and medical center to door-to-door transport service, library, cafeteria, and the freedom to stay at any hotel during official tours, PSO ensures a safe and congenial work environment for its female workforce. We are passionate about strengthening our inclusive culture and our policies are non-discriminatory and equal regardless of gender.
5. I believe women can fight gender inequality at their workplaces by…
Supporting and empowering other women and providing them the necessary tools and knowledge that will help them start and/or grow in their professional lives. Gender equality initiatives can include mentorship programs and training as well as the introduction of policies and facilities such as WFH, flexible hours, and daycare facilities which will help women maintain work-life balance and excel in their careers.
6. As for men, they can help reduce gender bias at home and work…
By believing and having faith in the talents and capabilities of the women around them, be it at home or in the office. Give them respect, the share of voice, and room to grow and there is nothing a woman cannot achieve.
7. My message to young aspiring women looking to start a career in 2022 is…
Believe in yourself, equip yourself with the knowledge and skills, and follow your passion. The sky is the limit. Only you are responsible for what you do in your life. Grab the reigns and take control.