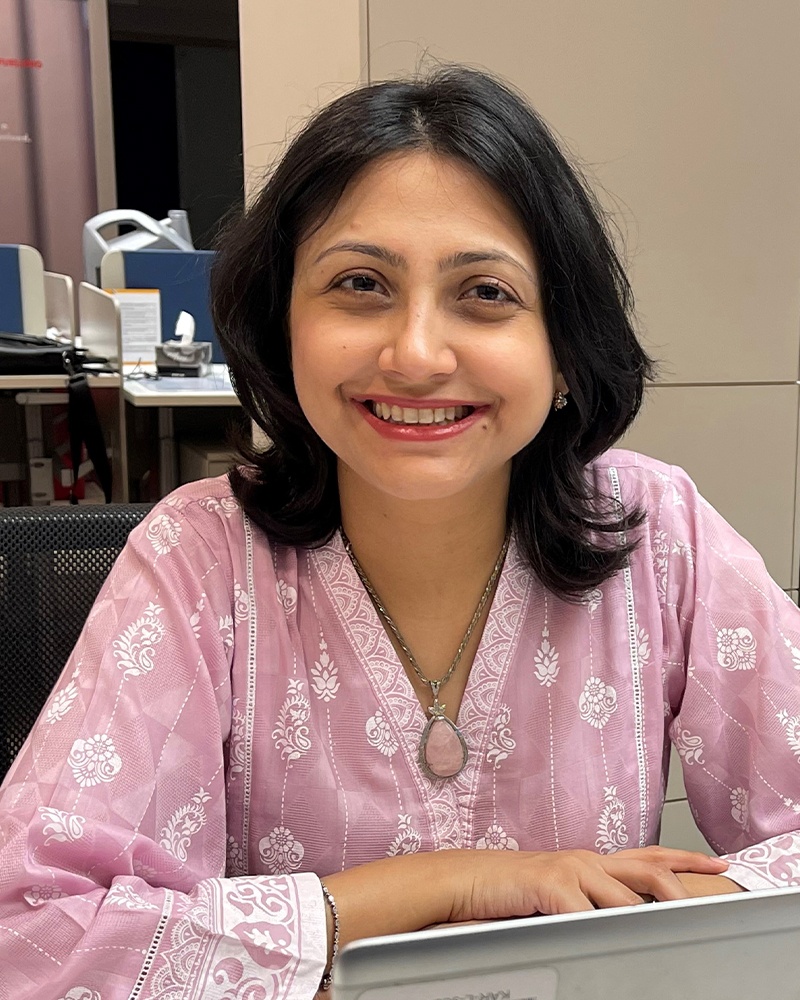 Afshan Pasha
Social Performance Lead, Shell Pakistan
1. This International Women's Day, I pledge…
To see the change I wish to see. I must be the change and support women follow their aspirations in unconventional career paths.
2. Across the organizational landscape, I want to see more female representation in…
Leading roles. Both men and women have diverse traits and behaviors, and each contributes in their own unique way to their work environment.
3. The one stereotype about women that should be busted this year is…
'You got where you are because you are a woman.'
"Shell Pakistan is promoting gender equality and women empowerment by not tagging any role to a gender."
4. My organization is promoting gender equality and women empowerment…
By not tagging any role to a gender. Shell is a great place to work, for both men and women. We have women across the organization; in engineering roles, at our terminals, on the field as part of sales teams as well as in government relations. Shell Women's Network has both male and female members working together to create a safe space. Our daycare facility enables women, who during their career, help career-focused women transition as new mothers by providing a support system – That is liberating.
5. I believe women can fight gender inequality at their workplaces…
By dedicating some of their time to the development of others. Not everyone has equal access to resources and opportunities. IF you can create the channel to bridge that gap by virtue of your work, that's an idea but if not then it is as easy as taking on somebody as a mentee and providing guidance to someone who you know is struggling or can learn from your experience.
This women's day, I have launched Shell Tameer mentoring circles for women-led enterprises who are working in areas of circular economy, clean energy, waste management, and environmental friendly solutions – By this I reach out to mentors who want to volunteer their time and invite females who need their expertise.
6. As for men, they can help reduce gender bias at home and work…
I can share my personal experience here. My husband and I are a dual career couple at Shell, and since the pandemic, daycare facilities are closed. We tag-team when it comes to child care and managing our workload. When I need to come into the office, he works from home. Men automatically will treat women as positive contributors to society when women themselves believe they are.
7. My message to young aspiring women looking to start a career in 2022 is…
Believe in yourself, hone your skills, brush up on your confidence and always do something you are passionate about. Success will follow.