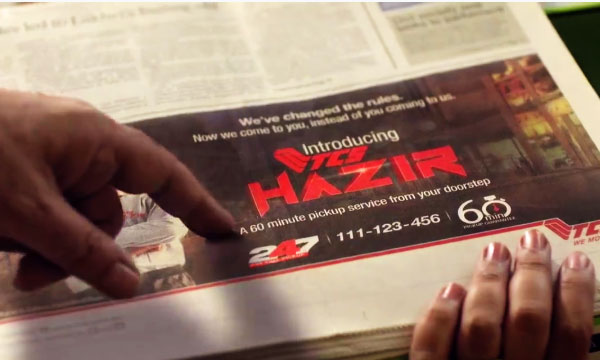 Right on time in this festive season, TCS hits a high note with its 'Roza Khushai' campaign which introduces its new 'TCS Hazir Time Choice Service'.
Conceptualized by IAL Saatchi & Saatchi, this TVC aims to create awareness of their newly-launched Hazir Time Choice Service which allows its consumers to select their preferable time of delivery.
As can be deciphered from their TVC, this new service offers '60 min Pickup service from doorstep'. Unlike its recent 'Yeh Laal Rung Campaign' produced by the very same agency, this TVC has been kept very low profile showing a regular household setting revolving around a storyline which can be easily resonated with the wider market.
Have a look at the ad:
[fb_embed_post href="https://www.facebook.com/TCSconnect/videos/906187606120215//" width="550″/]
The focus of the ad was beautifully steered towards the tagline of the corporate brand,"Sandais yeh phunchai aur tehwaar bhi sajaayay"
In a nutshell, the ad was crisp, relatable and right on time, quite like the service itself!