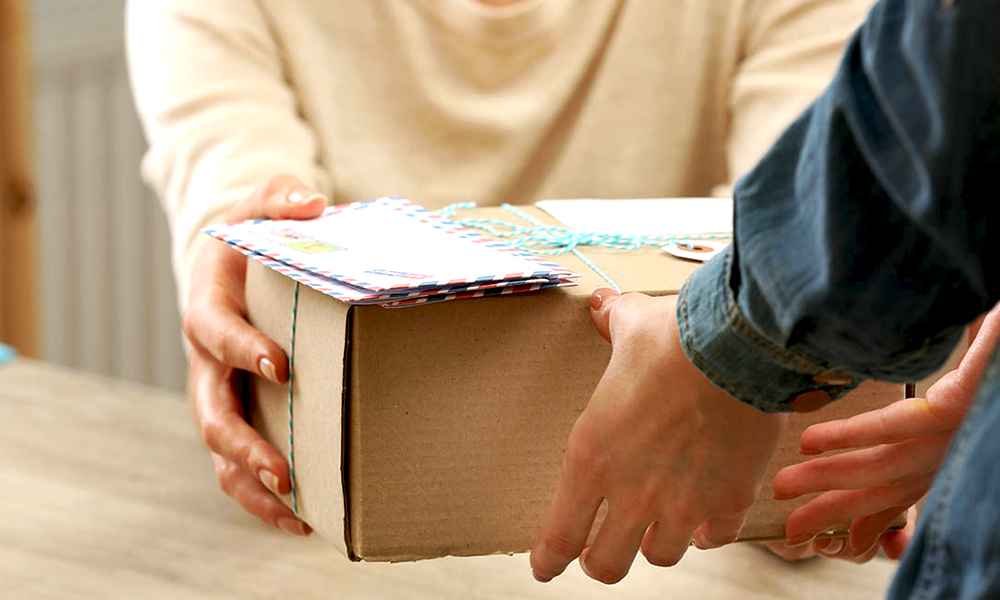 Mondays are not kind to me. After failing to sleep early the night before, I usually wake up late on Monday mornings (almost noon) and then find myself rushing to get ready for work. Brushing hair and teeth together, doing breakfast and makeup at the same time. So it's a wonder how I manage appearing human at all.
Everyone at some point has forgotten things like headphones, notebooks and even mobiles at home. But none of these can compare to the time when I straight up showed up to work without my laptop. Yes, that happened. The realization only hit me after I had arrived. Since my driver had already left and I lived pretty far, only a miracle could save me.
Wasting time on twitter, I came across some tweets by TCS that gave a glimmer of hope. Their service Hazir SubKuch promised to deliver anything and everything, without any limitations. I downloaded their app, added in my number and within seconds was connected to a customer rep. I typed in my query and received a prompt reply. The customer service then called me to take down my details.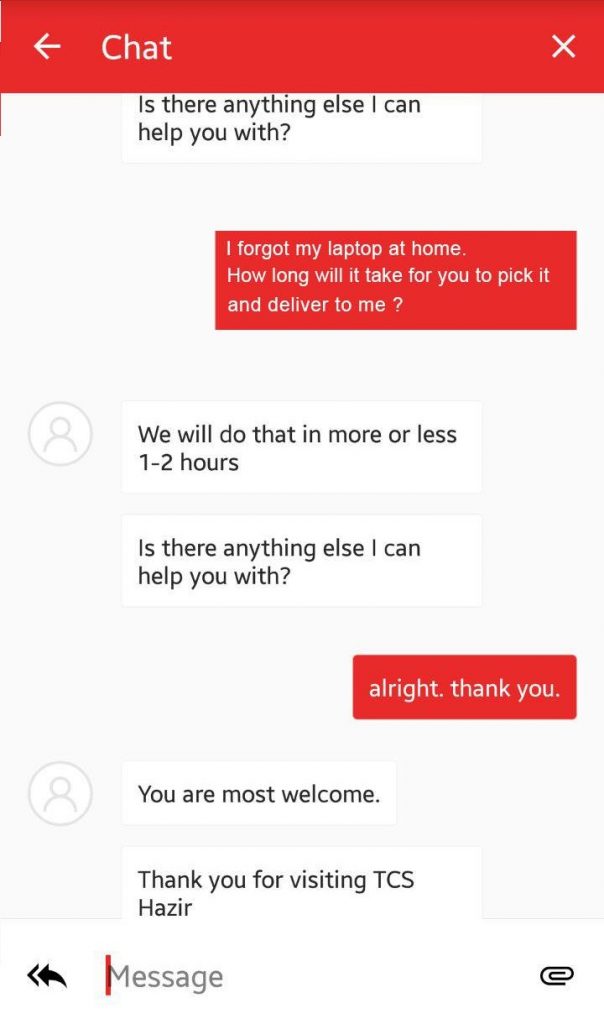 The wait began. Fortunately, the boss was out for a meeting so I had only myself to judge for this episode of absent-mindedness. As promised, my laptop was delivered to me within two hours. And since it was my first order through their app, they didn't even charge me a delivery fee. The day was saved.
Thoroughly impressed with their service, I gladly shared my story with whoever cared to listen. A lot of friends told me they had used the Hazir SubKuch to send cakes and sweets to their loved ones, living in other cities. One had to send his documents urgently to an embassy in Islamabad from Karachi and that too was done very timely.
Only recently for a co-workers birthday, we all decided to order food from Hardees. Being located on main Shahra e Faisal, there was no way anyone would deliver it to us. That's when we thought of Hazir Subkuch. A coworker simply messaged them Whatsapp of all things, and once more we had a response within seconds. We explained our situation and to our delight were told it could be done. The order was placed and we waited greedily. Soon like a regular food delivery, our order arrived and we paid in cash.
The best thing about Hazir SubKuch is the quick customer service. Whatever query you have, you are replied to politely and in great detail. Not only can you order items through this service, you can make them purchase things on your behalf and deliver to you as well. We all have situations where we are unable to run a task, such as purchasing groceries. You can even order them through TCS. Just tell them the list of items you want, don't forget the tomatoes.
Call Hazir SubKuch on 021-111-123-456
Whatsapp us on 0316-1123456.
Available on Android http://bit.ly/22r79rY
And iOS http://apple.co/1X077rW
Check out this video for more information.