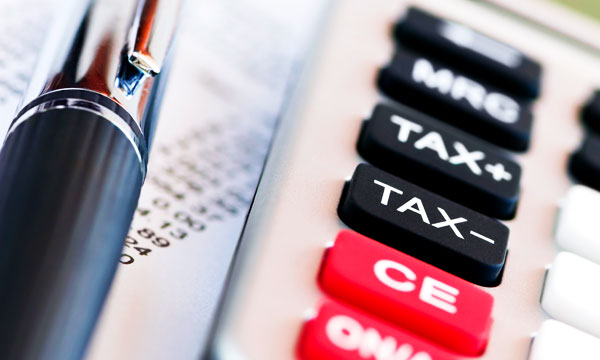 The newly imposed taxes in the latest Finance Bill have been coined the worst tax in the history of Pakistan. However, controversies and arguments over it are quite pointless, as only a very negligible number of Pakistanis, only 0.57% of the entire population, actually pay them.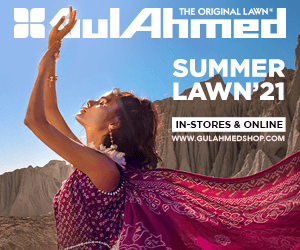 To help those and others who are confused by the arduous tax calculations, BlueInk Labs have created a very easy-to-use Android app called Tax Assistant Pakistan.
Read more: Digital Publishers Urge KPK Govt. to Remove Internet Taxes
The app is perfect for people with the only basic salary to pay taxes on as well as with multiple sources of income. With its two options, Tax Assistant Pakistan helps users calculate their due taxes in a couple of easy steps.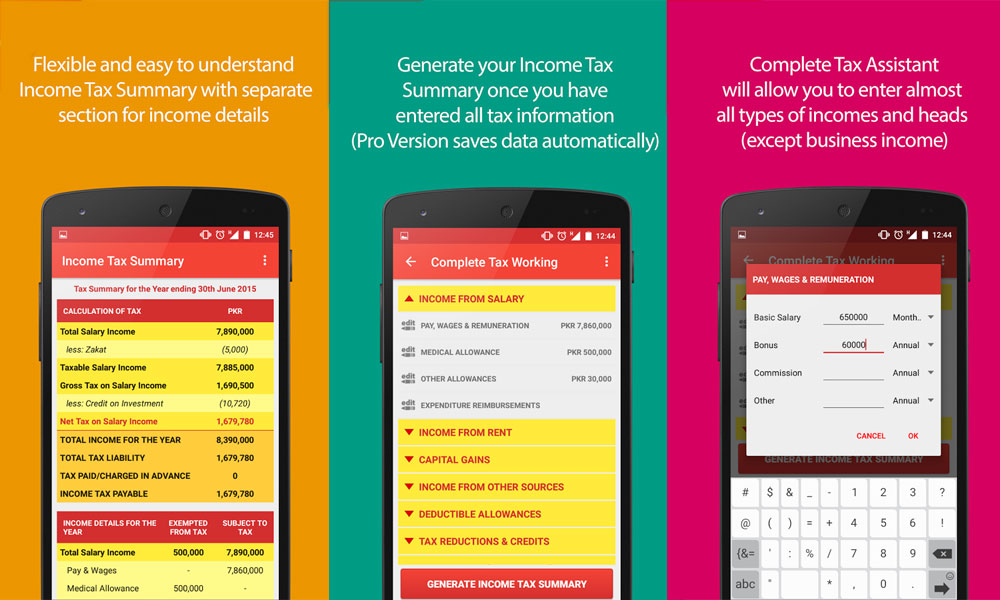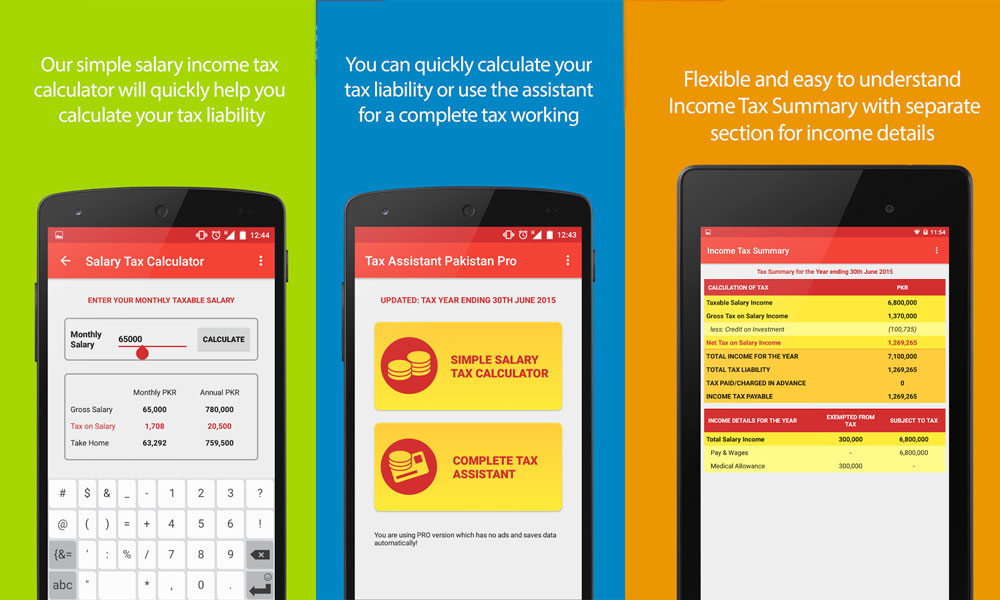 The Simple Tax Calculator helps calculate the due tax based on the user's monthly salary, using the updated taxation laws 2015.
On the other hand, Complete Tax Working calculator incorporates all other sources of incomes, deductible allowances and tax credits to help calculate taxes comprehensively.
Read more: Sales Tax Doubled on Mobile Phones in Federal Budget 2015-16
In addition to the basic monthly salary, it allows users to include other incomes such as capital gains on immovable properties and securities, dividend incomes, rental expenses and income, interest earned on debt, bonus share income and other income from sources like prize bonds and sales promotion gifts.
Read more: Government to Tax 0.6% of All Banking Transactions
On the expenses' end, the user can input deductibles including allowances such as zakat and other charitable donations, tax credits on investment in insurance premium, pension funds, mutual funds and new shares, paid taxes, tax reductions and advance tax deductions from education bills, cash withdrawals and mobile phone bills.
Tax Assistant Pakistan is available in two versions. The Free version available here is ad-supported while the Pro version, available here, is free of ads, has a feature to automatically save tax data inputted and costs only PKR 105.