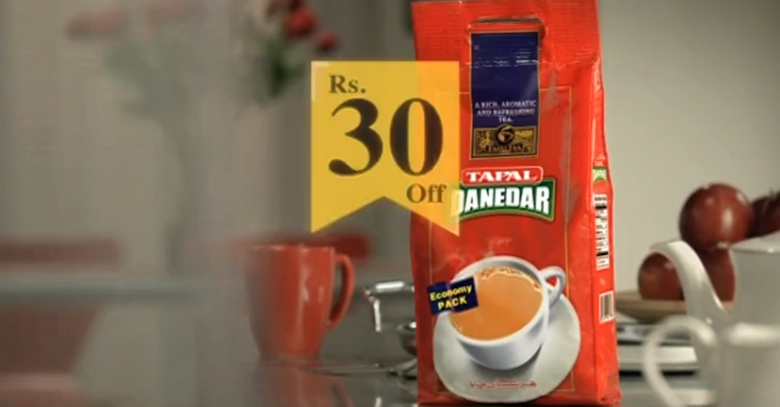 By Rasheeda Sohail
The recent Ramadan TVC of Tapal features famous television personalities and offers a new deal where extra tea will be given. This is a limited time offer.
The ad depicts a normal couple having a fun loving banter. The outlook of the advert is modern and elite and mainly targets the SEC A and B. Through this advertisement Tapal establishes itself as a caring and compassionate tea brand.
Over the years, Tapal has evolved into a very well-known brand.  Tapal came a long way from its traditional advertisements and has followed the same path as Lipton in order to complete with it.
The advertisements' leaves a mark. The copywriting even though not that innovative does get the job done. The actor and model play their role very well.
The product is placed very carefully to give the message to the target audience that Tapal is the brand to buy.