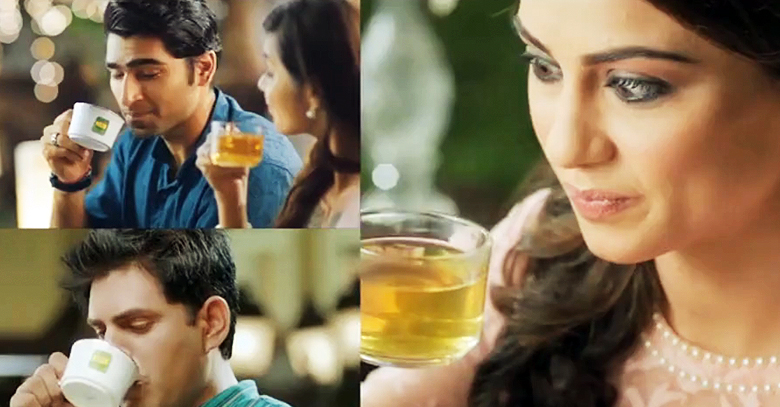 The Pakistani Tea brand Tapal now launches a new campaign for its sub-brand, Tapal Green Tea. After claiming to be Pakistan's favorite tea brand, Tapal seems to be everywhere these days. 
From the king sized tea bags on billboards to using Bollywood actor Irfan Khan's voice over for its flagship Tapal Danedars' recent TVC; Tapal seems to be aggressively advertising these days.
The recent TVC designed by Ogilvy & Mathers and promoted by Page 33, maintains Tapal's Big Idea and its year old strategic positioning which revolves around importance of family, celebrations and Traditions.
The TVC shows people having a heavy dinner at a wedding and then they have Tapal green tea to digests the oily and spicy "kebabs and fried chicken".
It portrays natural benefits of Green Tea such as accelerating metabolism, relaxing and as a healthy substitute to our conventional Tea.
By this sort of positioning, where they encourage audience to go for green tea rather than conventional tea, the brand does not worry about cannibalism, as Green Tea has more 'cut-out' audience.
Moreover it is positioned as a post-lunch or dinner drink which differentiates it from conventional tea.
Tapal became the first Pakistani company, in 2000, to launch a range of flavored green teas in the country. This implies thirteen year of stability in a variant product, which cannot be said about the other International Tea brands working within the country.
Tapal Green Tea is available in Jasmine, Lemon, and Elaichi flavors with a new addition of Mint flavor.
Tapal reportedly also has become more socially active, than it was before. Although still young with 16,000 followers, the community is well rounded and reflects the brand persona perfectly.