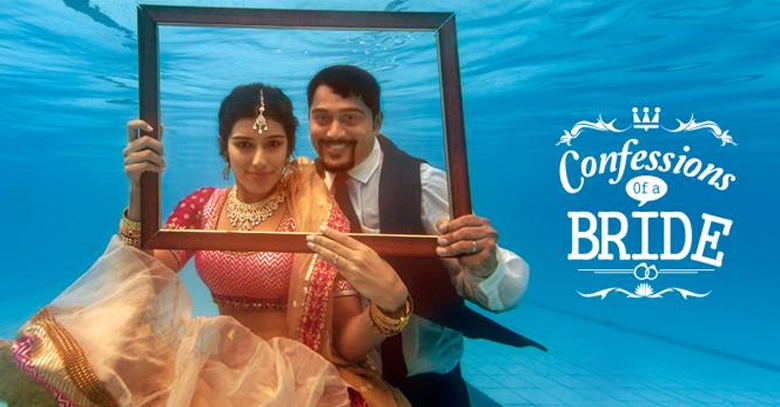 To have a perfect wedding is every woman's dream. 
Dressing up as brides and playing wedding games, girls have some crazy ideas for the day they walks down the aisle.
Tanishq, India's premium jewelry brand is the place-to-be of all the brides these days. With its touching"Confessions of a bride" digital campaign, it has put a smile on all the young maidens by fulfilling their deepest desires to make their dream into a wonderful reality.
Designed by Interactive Avenues, the one-month campaign targeted the new age independent brides to reveal their one unique wedding wish and allow Tanishq to make it a picture perfect memory and an unforgettable experience.
Tanishq realizes that a young generation bride wants to take the rein in her own hands. She believes in creating her own destiny, does not bother with rules nor believes in the word 'impossible'. The lady wants to do the undoable and wants to outstandingly customize all elements of her wedding.
"As family jewelers in a progressive society, we understand that every Indian bride to be wants to give an individualistic touch to her wedding and is ready to get out of the realms of comfort to fulfil the same", said Sandeep Kulhalli, Vice President – Retail and Marketing, Jewellery Division, Titan Company Limited.
All prospective brides have to do is to log on Tanishq's website for the campaign and confess their ultimate wedding wish.
Ten most distinct desires will be honored by Tanishq making the marriages of the lucky brides-to-be an absolute fairy tale experience.
The website also features exciting bridal apps like wedding planner, gift registry, speak to a stylist and marriage rituals.
Already, Tanishq has released a video that shows how the brand fulfilled a bride's hope of an underwater wedding photo shoot for her and her fiancé.
Previously, Tanishq rolled a campaign celebrating re-marriages, a bold move by the brand in a society where widowed women immolates herself on the demise of their spouse.
With "Confessions of a bride" campaign, Tanishq has dared Indian girls to dream big as it promises to make all of their aspirations come true.