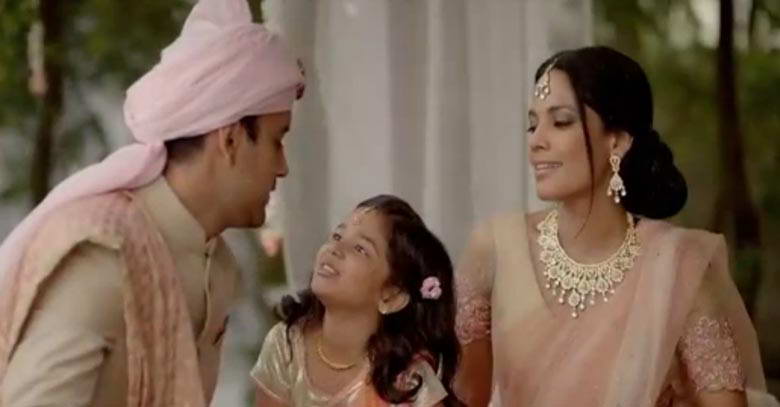 With 'Dichotomy of Fame' in the background score, Tanishq jewelry's new ad campaign boldly celebrates the idea of remarriages for women.
Indian community has traditionally been demeaned for its widely unpopular ritual of 'Sati'. The ritual is an age old funeral practice, among some deluded Indian communities, in which a recently widower woman used to immolate herself on her husband's funeral fire.
The brave new campaign originates in India, a country with majority of Hindu population, thus appreciation is a must. The ad is aimed towards more enlightened India which also reflects the target group of Tanishq as a brand.
Speculators claim the television commercial is particularly deemed to be valiant, as it shows a child following her mother in the matrimonial rituals as she happily espouses another man, who full-heartedly accepts his new family with the women he is marrying.
Found in 1994, Tanishq is a prominent jewelry brand in India. The company now own around 150 outlets all across the country. Tanishq has had a prominent history of advertising through 'Product Placement' in major movies like Race2.
It is worth noting here that India is not renowned for its candidness when it comes to religious rituals. The ad is being called a ground breaker in terms of social stigmas that were associated with the Hindu religion.
Bollywood has had a fair share in making masses believe that Hindu scriptures actually preach a woman to die with her spouse. The Goddess 'Sati' also known as 'Dakshayani' self-immolated as she couldn't bear her father's disgrace to her husband Shiva.
However when certain communities started to "actually" enforce the practice onto women, it opened a dark chapter in Indian history. The practice was banned by the British Government in 1829.