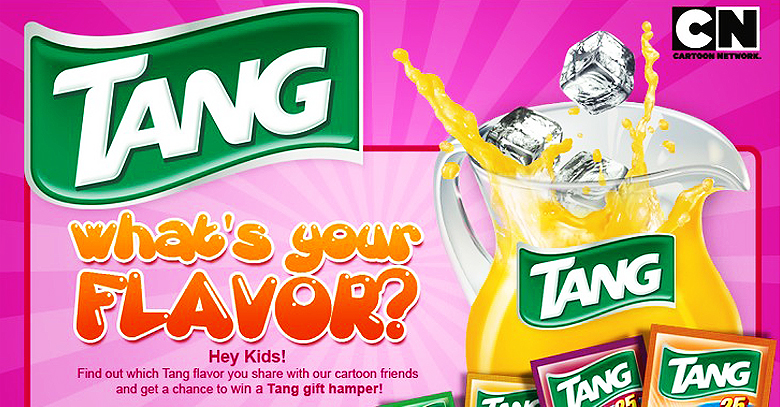 By Ufaq Ashfaque
JULY 2, 2013 – Global non-soda beverage Tang has managed to strengthen its online presence with the launch of 'What's your flavor?' application.  The brand collaborated with Cartoon Network that would target kids and the youth.  As part of launching their Jug Pack, this application helped Tang established itself as an interactive brand, allowing users and people to communicate with different users through digital media.
In the application, users are given a set of personality related questions.  The answers would reveal a Tang flavor that matches the user's personality, along with a cartoon character.  Tang looks forward for establishing a competitive position using the digital media in the Pakistani market and also plans to capture the attention of current and potential customers.
Tang has recently entered the advertising scene, around the arrival of Ramadan.  This strategic move will bring success and popularity to the brand and also help people develop association with the brand.  Tang's 'What's your Flavor' application will help Tang develop its position in the mind of the consumer, resulting in increased sales and more customers joining Tang in Pakistan.