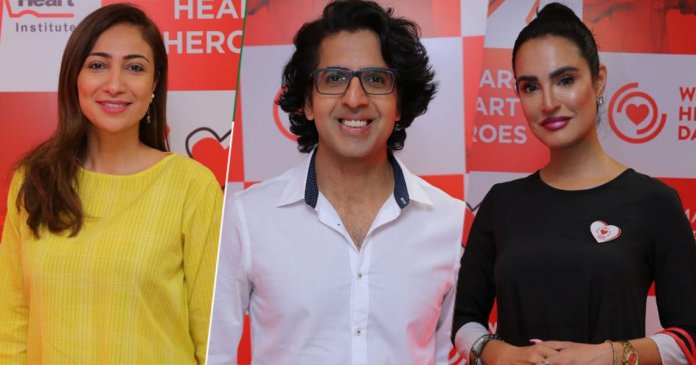 A healthy body and immune system fights off diseases to prevents us from falling sick and keeps us active.
However, when it comes to having a healthy heart, we often take our heart for granted. We eat fatty foods fried in bad oil, have odd dinner and snack timings, we don't exercise enough either!
Because of a growing unhealthy lifestyle, our children have now also started to become obese at a very young age exposing them to a number of diseases, including high risk of diabetes, high cholesterol and high blood pressure.
Bradycardia, Tachycardia, Coronary artery disease, dilated cardiomyopathy, infections, increased chances of heart attacks etc, are all what follows when the heart is ignored. This results in a soaring number of deaths in very young individuals.
However, in order to spread awareness among the masses, one of Pakistan's most well-known institutes, Tabba Heart Institute has started a beneficial conversation on how to take care of the muscular organ and lead a fitter-lifestyle.
Celebrities have also joined the bandwagon to be a part of the 'Dil Hai To Jaan aur Jahan Hai' awareness campaign.
The state-of-the-art institute is providing consultancy for not only cardiac issues but also various diseases such as diabetes, gastroenterology, pulmonary (lung) issues etc, so that people have a better chance of winning the battle against multiple complications associated with the heart.
Tabba Heart Institute's top priority is to create awareness and prevent individuals from falling prey to heart-related ailments and give them a chance for a beautiful, long and heart-healthy life through this campaign.