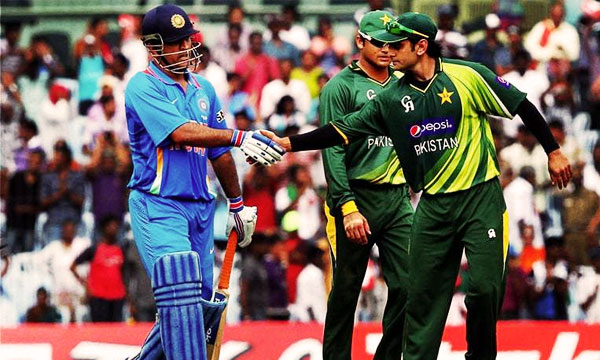 Pakistan may not be participating in the forthcoming World T20 if the government fails to provide security clearance to the Pakistani cricket team in order to travel to India since ICC does not plan to arrange matches at a neutral venue; i.e. Dubai And Sri Lanka.
A new team may be asked to participate in the month-long ICC World Twenty 20 that starts on March 8th; told an Indian cricket administrator who attended International Cricket Council meeting in Dubai last week.
 "At the ICC board meeting, Pakistan Cricket Board chairman Shaharyar Khan did inform that his side's participation in the event was subject to government clearance. There was no further discussion as far as I remember," the official said.
Nawaz Sharif's government may not permit the team to play a match in India since it faced security threats, stated Khan in the meeting.
"It is pretty expected that ICC holds Pakistan matches on neutral venue," told the PCB chief to Pakistani media while referring to threats made by the Shiv Sena.
ICC T20 World Cup Twenty20 2016 Will Not Be Held in Dehli, India?
The ICC refused the comment and there is uncertainty regarding the not just the men's team but also the women's team, who too, will battle it out for the largest prize in the shortest game format.
"The ICC or the organising committee has not received any written information from the PCB which says they will not participate in the WT20 in India," the organizing committee official stated.
ICC allowed Pakistan two more days to name the squad following the request made by PCB on Monday; the official stated. Pakistan will be naming its players by today, February 10th.
The 6th World T20 edition is spread over Indian cities; however Pakistan will be playing league matches in Dharamsala, Kolkata and Mohali as these places were considered safe for the visitors.
The semifinal will be played in Delhi and Mumbai; however if Pakistan finishes amongst the last four, the Indian Capital will be hosting the game. The final match will be played on April 3rd in Kolkata.
When asked about the possibility of the Pakistan government refusing permission to the team, an Indian official said, "You would have noticed in the ongoing under-19 World Cup, it has gone ahead without Australia which pulled out due to security concerns. Ireland was invited to replace Australia."
Cricketing ties between the two sides are totally strained. A dual series to be hosted by Pakistan in 2015 was delayed when the PCB turned down India's offer to host matches and the Board of Control for cricket in India denied to play at a neutral venue.
ICC T20 World Cup Twenty20 2016: Logo, Schedule & Qualifiers
Stay tuned to Brandsynario for more updates!