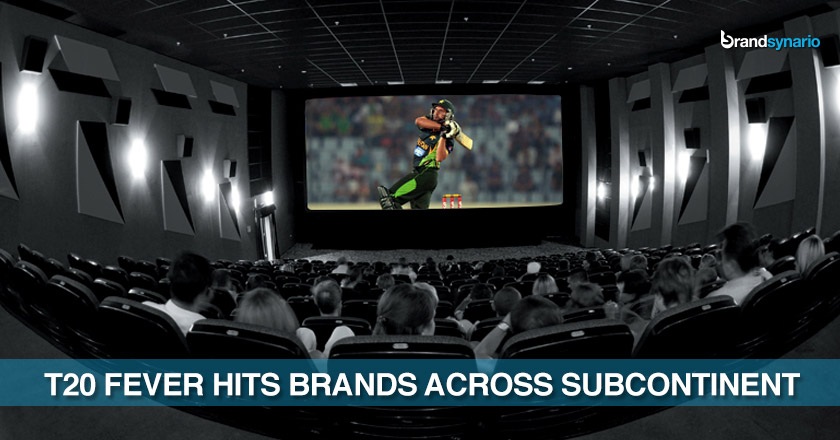 By Hassan Wasti
Cricket has become a game watched and loved by millions across the sub-continent and billions across the world.
In this part of the world however, it's more than a game; it's a fight of one nation against another. Emotions run high and adrenaline-pumped spectators watch every second of the match glued to the television sets.
With such a huge following and wide reach, cricket has become a game loved by marketers who see this as a marketing opportunity.
The ongoing T20 world cup is of a similar nature, the tournament is underway and the competition is very much alive amongst the big guns in cricket.
Pakistan beating Australia and India thrashing Pakistan are two highlights of the event. Brands in India and Pakistan have already taken a step ahead and are trying hard to build on the hype of such clashes to get a viewership that only cricket tournament can bring in.
Cricket and food goes hand in hand and keeping this in mind, Hardees Pakistan has launched its 'Howzzat Deal'that will surely attract cricket anthsiast to grab a bite at the fast food chain.
One of the leading textile brands in Pakistan, Gul Ahmed recently launched their Pakistani themed scarves for style-conscious ladies in Pakistan. Online brands like Daraz.pk experienced a major traffic a day before Pakistan v/s India clash as the fans logged on to buy Pakistan's T20 Jersey. 
Pepsi, who have been a loyal supporter of the Pakistani cricket team since its inception sponsored screening of the match across Karachi in different universities; this initiative allowed them to connect with a huge market of young and energetic spectators who appreciated free pepsi.
Cricket anthems have always been a good way to connect with  fans and Pepsi has been doing just that for a decade,this year too, they came up with a remixed version of 'Dil Dil Paksitan' sung by Ayesha Omer.
Indians also share the same level of emotion and enthusiasm for cricket and this reason has allowed brands in India to support the home team and connect with the target market.
Hyundai India took a leaf from Pepsi's strategy in Pakistan and is now screening live matches across India in their specially built ICC Fan Parks which they have setup in nine cities. During India v/s Pakistan clash the company took the opportunity to display its newly launched compact sedan 'Xcent' at these Fan Parks and successfully got maximum reach.
Rakesh Srivasta the sales and marketing head at Hyundai India said that these fan parks are a big crowd-puller in the ongoing cricket season; he said that being an official partner of ICC, Hyundai has taken big steps in promoting the love for the game.
"Hyundai Fan Park is a unique platform to enrich and strengthen our relationship with cricket fans and take our brand association forward", he added.
Brands love to get involve in anything that sparks public attention but when it comes to cricket, it is always advisable to keep a safe distance from the big matches because if the home team losses, it's most likely that emotional fans will look to discard everything that remind them of the event.
One can say it is a gamble, and for now the competition looks like ICC T20 2014 can be anyone's game so the ground is still open for brands to battle it out and try their best to win the hearts of their market by supporting what they love.