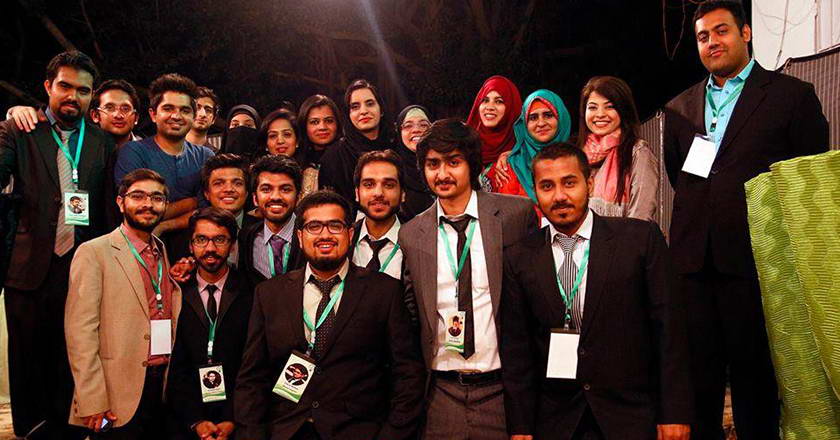 Students of SZABIST Semester 6 held SMUC, a two-day inter-university marketing competition on the 28th and 29th of March at SZABIST 90, Karachi. Participating teams were from many renowned universities of Pakistan such as LUMS, IBA, CBM, FAST, BAHRIA, Textile Institute of Pak and Sind University.
The event offered a platform for students to apply their knowledge and expertise in marketing to create new ideas revolving around a specific brand.
The event took off with a great start with an interactive session by Mr. Abbas Jaffery, Assistant Brand Manager, Unilever Pakistan, followed by the first round "Hour Glass Activity" and a Guest speaker session by EVP of BOL Network and a renowned news anchor Mr. Waseem Badami.
Second half of the day included the second competition round "Active your brand" and day one came to end with a motivation speaker session by Ghulam Jilani Kothari from Group M., a well-reputed marketing and media Agency
Day two started off with an enlightening guest speaker session by the famous model Nadia Hussain followed by the third competition around "Brand the Cause".
Next, a verified soft skills trainer Mr. Tanzeel A. Rauf conducted a session. Lastly, our home grown comedian from Platoon theatre group Hassan lightened up everyone's mood.
The grand finale was a Dinner with experienced corporate mentors who gave valuable advices to students about career development while having dinner together.
All competition rounds were judged by experience marketing gurus from the Industry and academia.
The event concluded with NATIONAL UNIVERSITY OF ENGINEERING AND TECHNOLOGY-FAST-BBA Program winning the competition and the winner's prize of Rs.20, 000