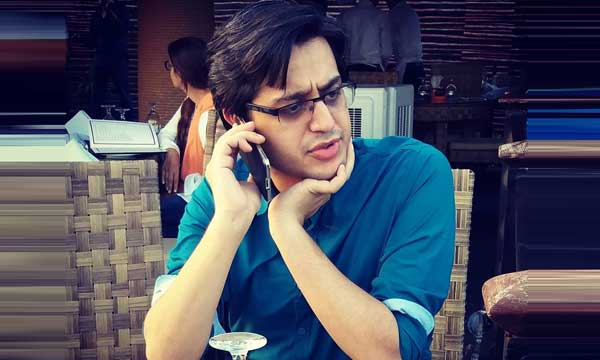 Don't we all love Syed Shafaat Ali and his hilarious takes on Pakistani politicians? However, the rising comedian is now facing major threats for his hilarious mimicry videos.
A report by Express news reveals that Ali has received serious threats and warnings for his sarcastic stunts on famous politicians on Pakistan!
While his videos make the whole of nation roll with laughter, it seems like somebody is not happy with Shafaat Ali's growing fame.
For those who don't know, Shafaat Ali used to do funny segments on Banana News Network (BNN). Now he has marked his return on social media and some of his mimicry videos are going viral.
The comedian hilarious jibe on Bilawal, Imran Khan & Shahbaz Sharif,  turned him into an overnight sensation.
Another brilliant performance by my friend @shafaat__ ! Three in one! #Imran #Shahbaz #Bilawal pic.twitter.com/uiAUuqL3sJ

— Faizan Lakhani (@faizanlakhani) November 7, 2016
His perfect impersonation of Donald trump, Malik Riaz, and Imran Khan is the funniest thing you will see today
His Spot-on impersonation of Bilawal Bhutto & Altaf Hussain is bound to send you into fits of laughter!
Seems like he loves make fun of Bilawal Bhutto the most!
 Also, Check out Shafaat Ali's hilarious old videos dressed as famous politicians
Couldn't help laughing out loud, did you? He is a true talent, I say!
Shafaat Ali's Hilarious Take on Politicians Is the Ultimate Laugh of the Week [Watch Videos]
Here is to hoping he continues to make us laugh despite the rising security issues.
Stay tuned to Brandsyanrio for more updates!