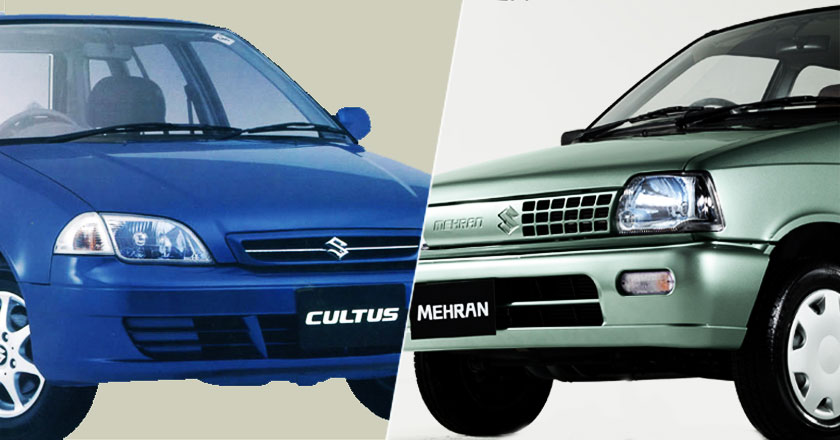 Suzuki Mehran and Suzuki Cultus are some of the best choices for those who are looking for a fuel efficient and affordable car.
Mehran, also known to be the longest running 'King' on the roads of Pakistan, is one of the top selling cars, whereas Suzuki Cultus has its fair share in country's automobile market.
Here's what's in store for you:
EXTERIOR
Suzuki Mehran
The exterior of the car mainly features a pair of bold and dynamic headlights with a distinguished grille and turning signals. The new dynamics of this compact car are undoubtedly striking with blue tinted headlights, sleeker front grille, full wheel cap and matching bumpers. Overall it is carrying the look and feels of Mehran's trademark design but with a bit smarter shape as compared to previous models.
Suzuki Cultus
Suzuki Cultus has an executive style exterior that makes an impact and the upgraded features are designed for your needs. The coloured side mirrors, coloured side body moulding, alloy wheels, bold front grille, trendy rear combination lamps with garnish marks set its distinction.
INTERIOR
Suzuki Mehran
Mehran does have a seating capacity of five but it is not very relaxing if the driver and passengers are travelling, going on long drives and inter-city journeys.
However, the new interior features include a stylish speedometer, steering lock new hard top roof which are much-needed features. The material of the front and rear seats in VX model is vinyl and in VXR it is fabric-trimmed.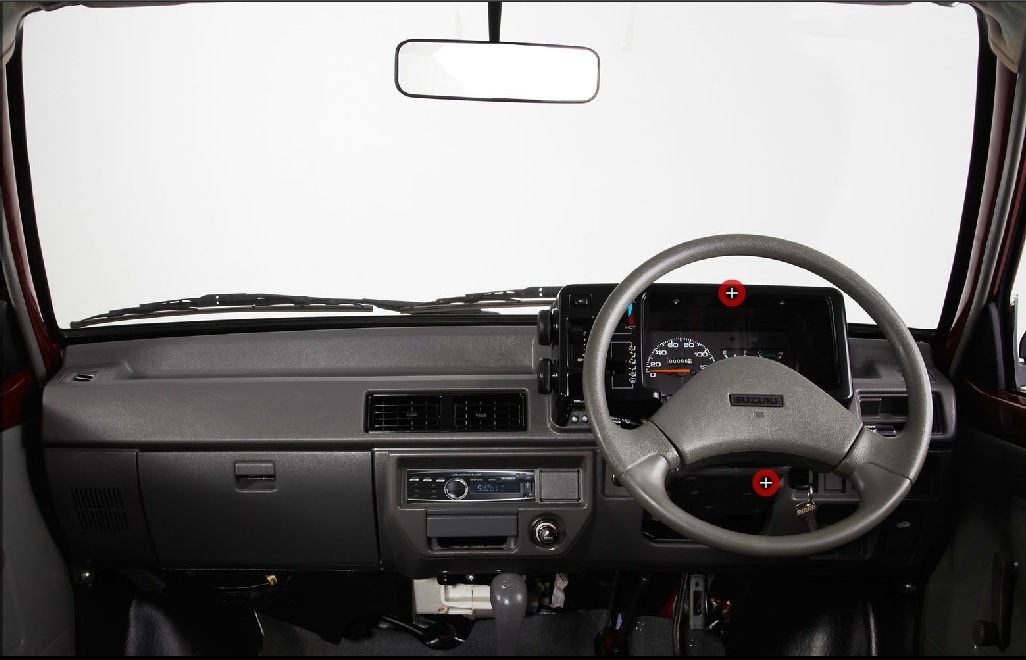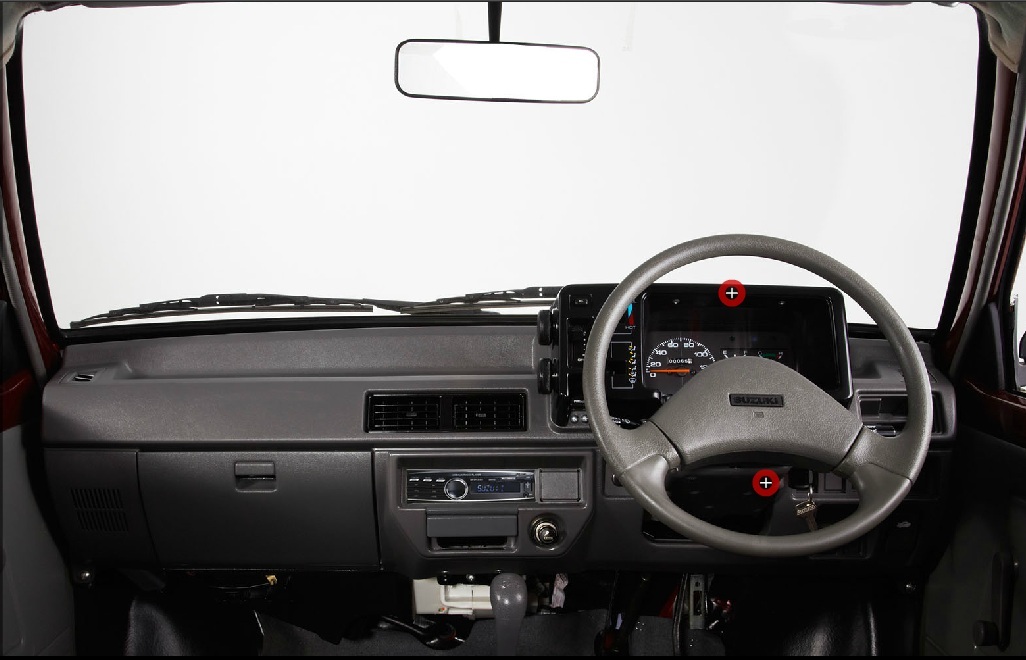 Suzuki Cultus
The new Cultus has elegant, eye-soothing interior with the addition of new seat fabric and door trim. The cosy seats are pleasant, and the upholstery along with silver garnish panelling surrounds you in a relaxing ambience. By quality audio system and speedometer, it enhances the driving experience making sure all passengers are engaged in fun.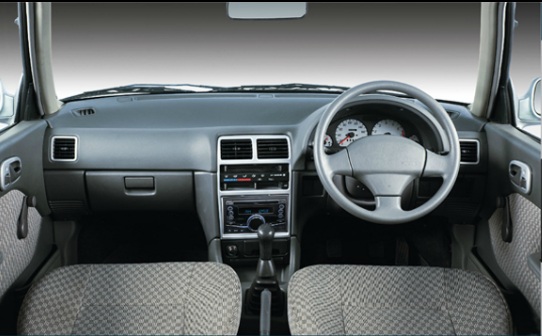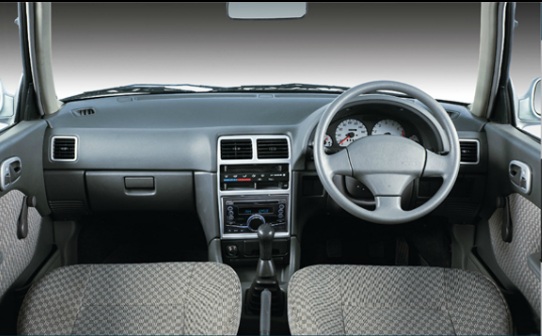 ENGINE/MECHANICAL PERFORMANCE
Suzuki Mehran
Suzuki Mehran is practically the best choice for those who drive every day as it gives a better fuel mileage and keeps the environment green. The 796 cc car comes with 3 cylinders (in-line) engine and has a manual transmission of 4 –forward and 1 –reverse gear.
Its fuel tank has 30L capacity while CNG cylinder can store up to 40 L. It also has an Electronic Fuel Injection (EFI) which gives this car better fuel economy and mileage up to 23 KM/L in city and even above on highways.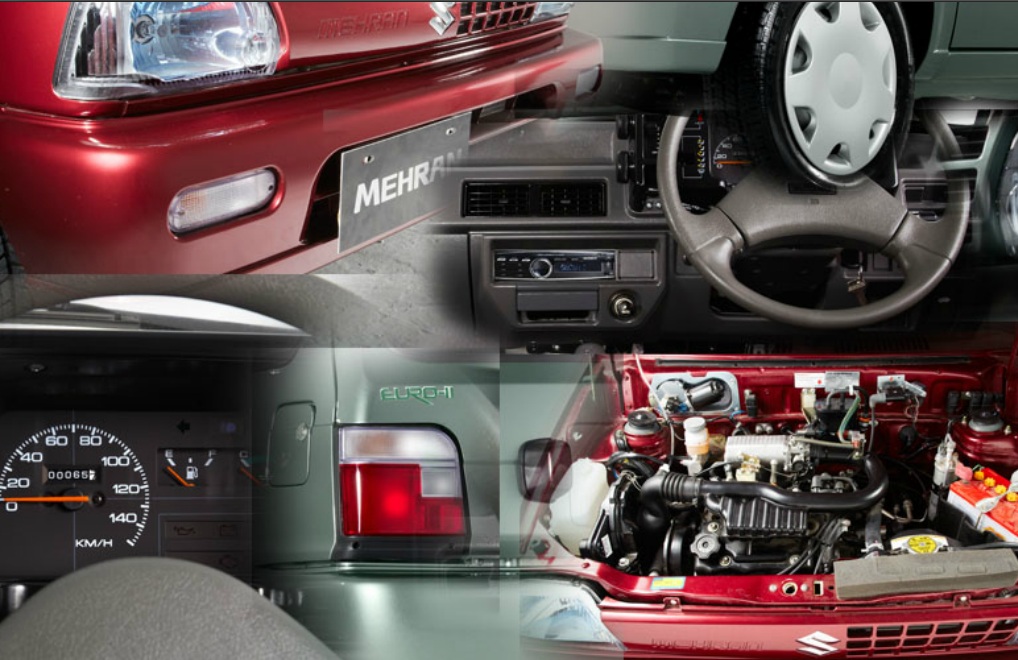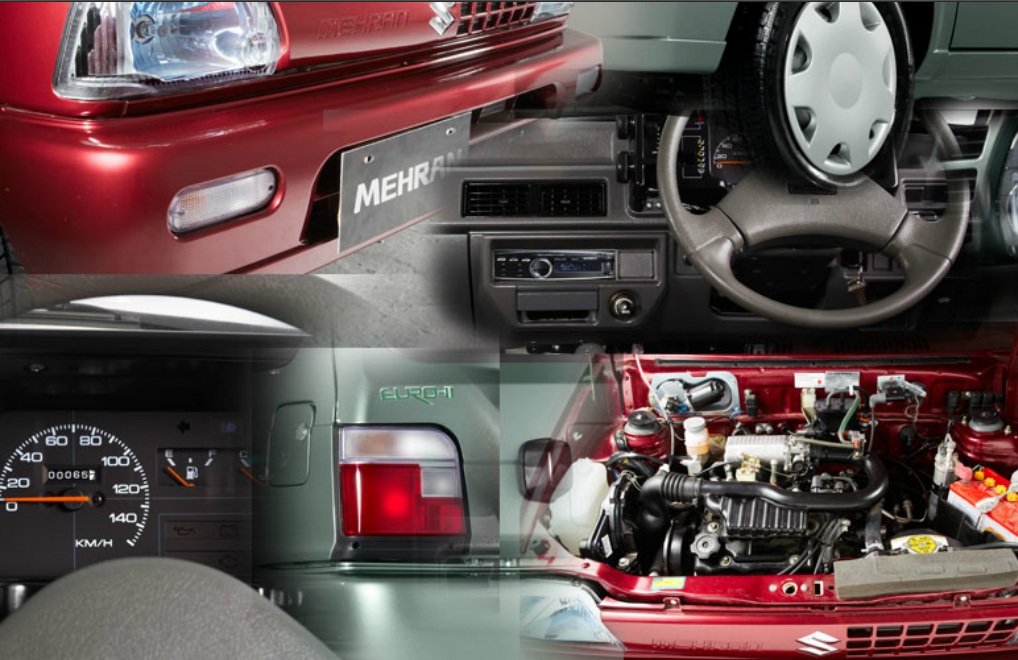 Suzuki Cults
Suzuki Cultus (993cc) comes with advanced 4-cylinder, 16 valve EFI engine that is environment-friendly and gives more power, noise free drive maximised with amazing fuel efficiency (13KM/L). The car allows 5-speed manual transmission (all syncromesh).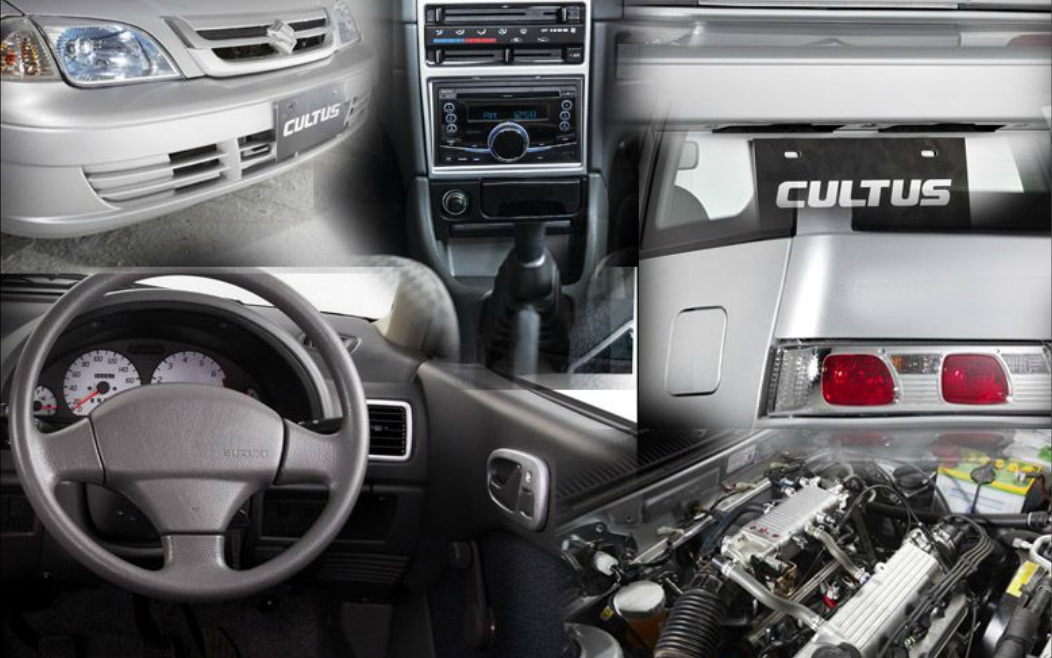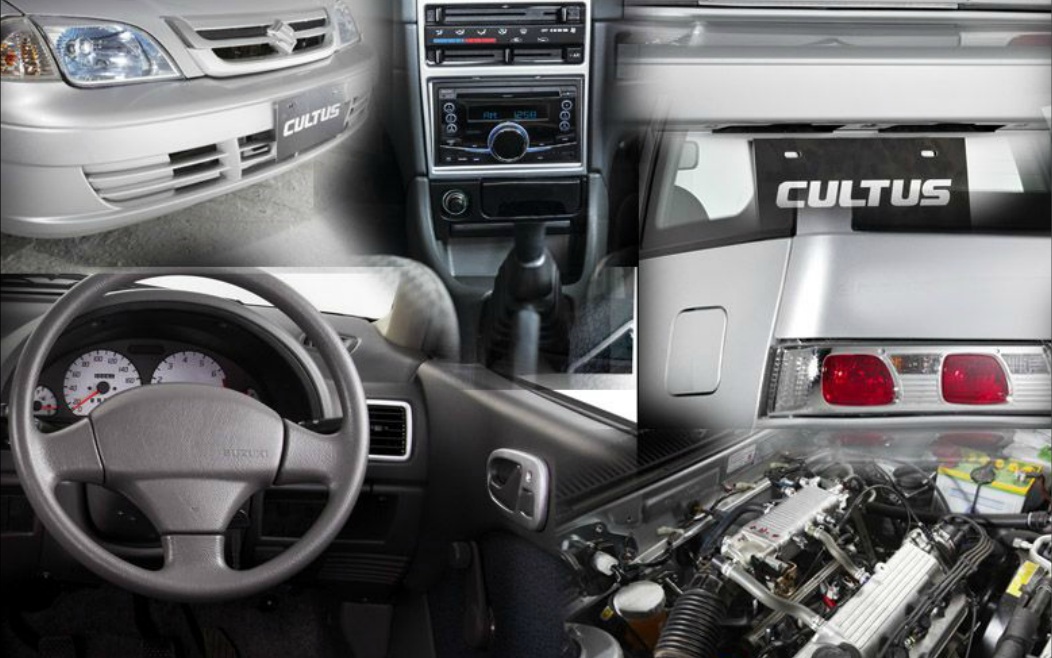 SAFETY MEASURES
Both Suzuki Mehran and Cultus lack in this department as they only offer basic safety features like seat belts (front), steering lock and child door lock. Suzuki must offer some other safety measures in these cars as they are sold in huge numbers in Pakistan.
PRICE
The price of Suzuki Mehran starts from PKR 650,000 (basic VX model) and ranges under 0.8 million PKR in other three variants.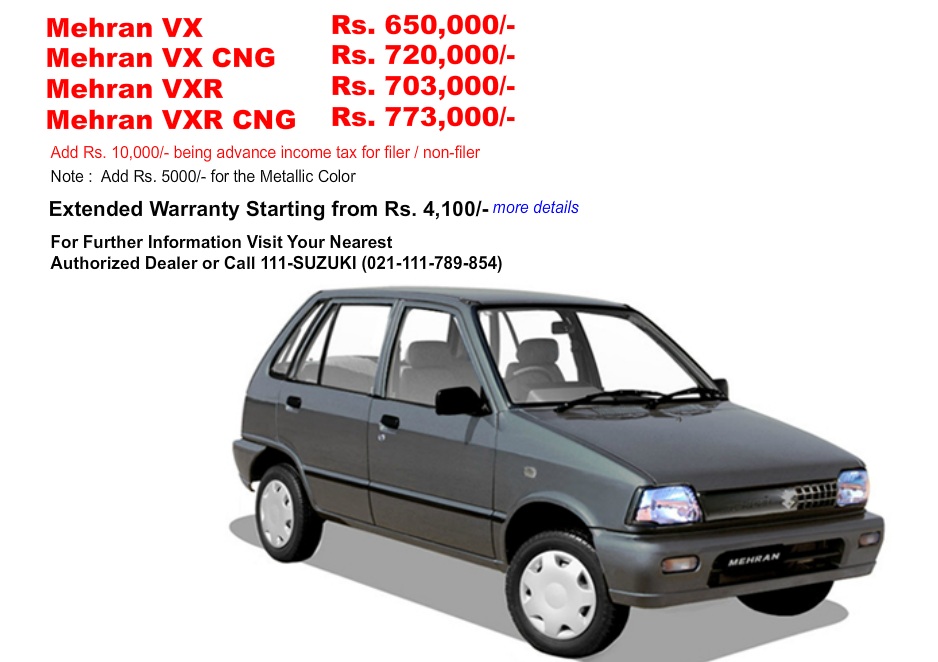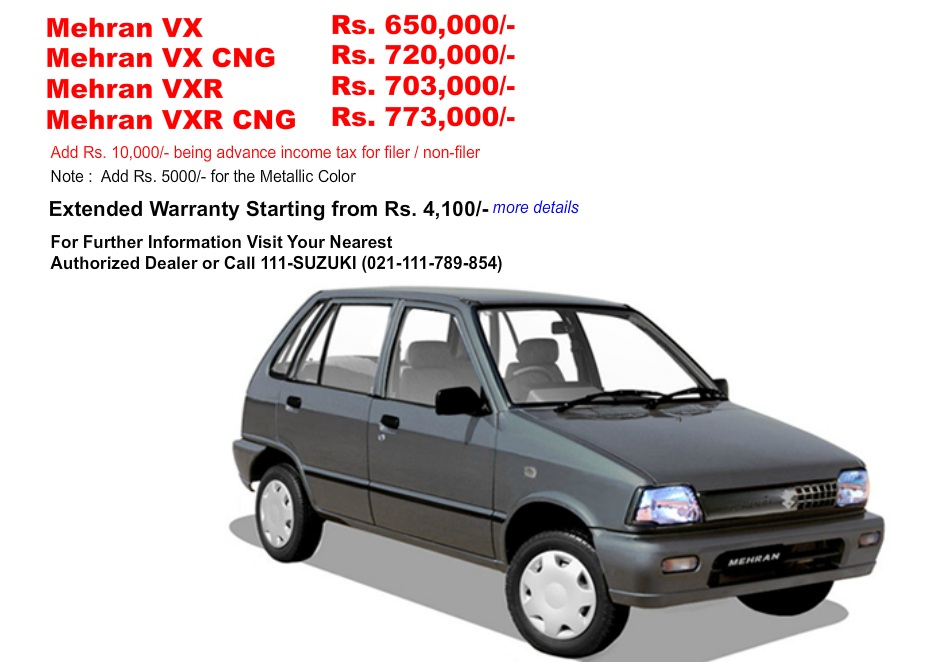 Suzuki Cultus ranges from PKR 1,124,000 to PKR 1,199,000 for petrol and CNG variant. Mehran is quite economical both in terms of price and fuel mileage. If someone wants to have a bit executive car with reasonable fuel efficiency then Cultus is the right choice.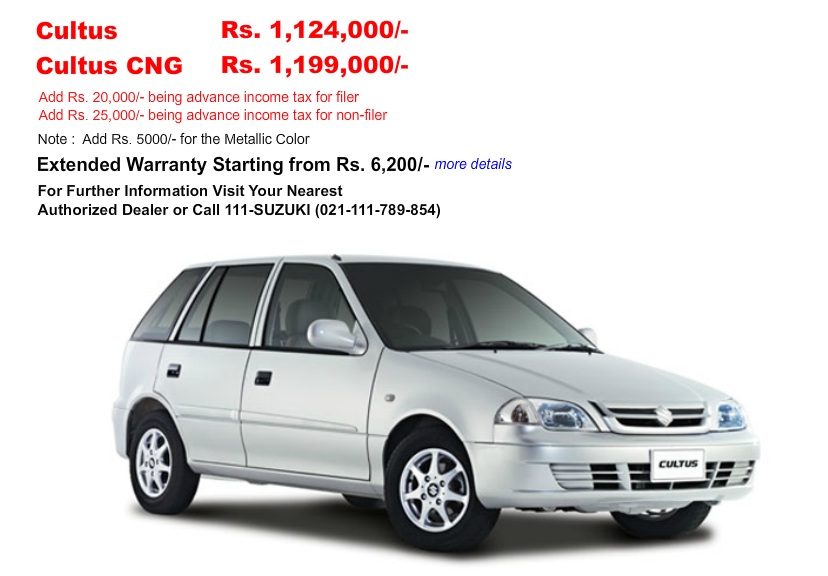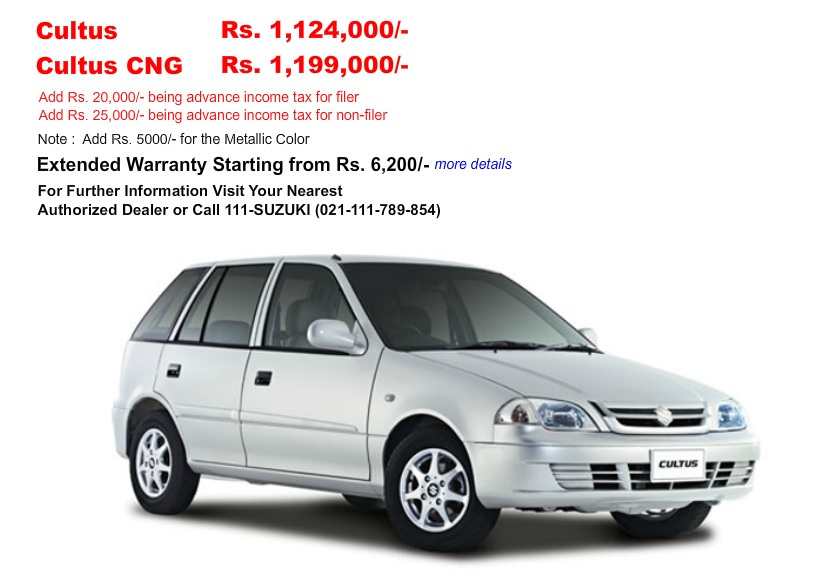 Stay tuned to Brandsynario for more news and updates.