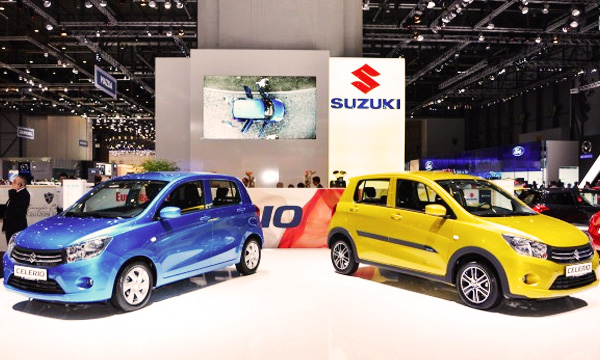 Suzuki Cultus 2016 is to be replaced with Suzuki Celerio 2016, Pak-Suzuki announced. Pak-Suzuki has enjoyed the glory of a rising sales trend and major success in the market since a long period of time. Nevertheless, due to the latest trends in the automotive industry and consumer's preferences altering with time, Suzuki has not been innovative in the Pakistani market lately.
Pak-Suzuki has been producing Suzuki Mehran since the 1980's and has failed to make innovative changes or add novel features to the model since the launch. Therefore, Mehran has faced a declining sales trend.
Read more: Suzuki 'Kizashi'- PKR 5 Mn Luxury Car Launched in Pakistan
The competitors in the target market are developing new variants giving customers a wide range to choose from, making it hard for Suzuki Mehran to be sold. In terms of efficient fuel consumption, hybrid cars are the first choice. Budget constrained consumers also have several options to choose from.
Suzuki has discontinued Alto, Mehran faces issues with no innovation and Wagon R has also failed in the market. In order to recaptivate what has been lost, Suzuki decides to replace Cultus with the new Maruti Celerio in 2016.
Read more: Maruti Suzuki Introduces Automatic Celerio in India
The new Celerio 2016 will feature a 3 cylinder engine, K10B from the K- Next series. The car does not have a clutch pedal providing ease in shifting gears. It is speculated that Celerio will be a huge success and sales will reach soaring heights. The Celerio is a similar model to Suzuki Swift.
Maruti Suzuki Celerio will provide a sense of innovation to the current car portfolio developing the perception of the corporate brand of Suzuki in the target market.
Keeping up with the market for 1000CC cars, Toyota has also announced to assemble Vitz and Vios in Pakistan, reducing the cost of these models.
Rea more:  Maruti Suzuki New Alto K10 2015 – Life 'Chasing' Proposal
Stay tuned to Brandsynario for more upates!