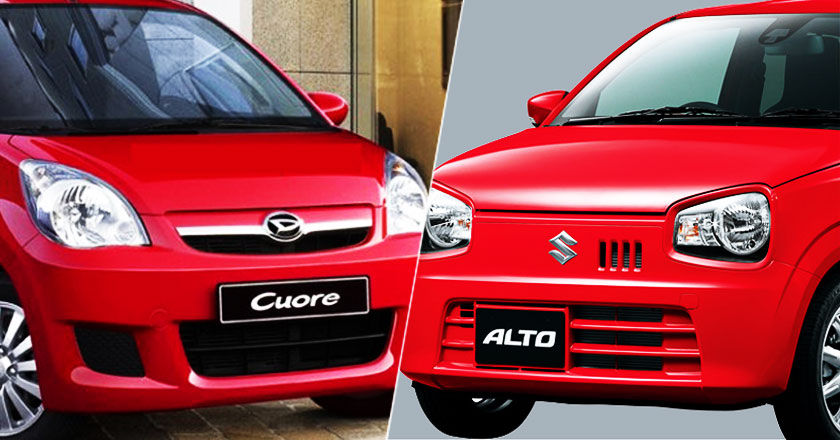 Mini family cars are widely popular in Pakistan, owing to their luxurious look and affordability. The five-door, tiny hatchbacks from automakers Suzuki and Daihatsu are on top of the list.
Let's go over the features and specs of both top sellers, Suzuki Alto and Daihatsu Cuore.
EXTERIOR
Suzuki Alto
The 8th generation Suzuki Alto keeps the boxy, plain design of the Suzuki FX. It has large headlights at the stubbed front, which are quite different than most of the cars today. There are PVC fenders now instead of regular metal.
The sides and rear are straighter, whereas the rear boot lid has straight cut in the middle dividing rear windshield and metal sheet. However, the build material is now stronger despite the car has reduced weight.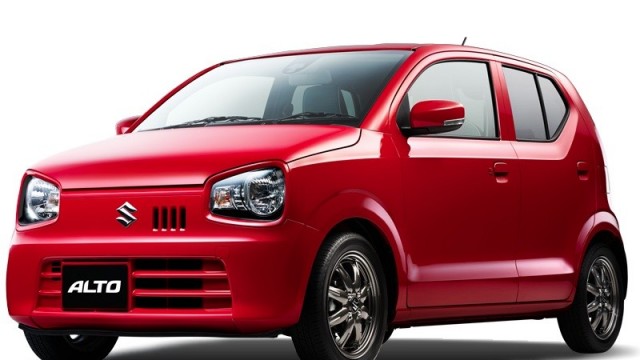 Daihatsu Cuore
Daihatsu Cuore's cutting edge exterior is a bit stylish with a metallic finish, which is weather resistant. The broader headlights on the front, trendy side mirrors and sleeker rear and fog lights shape the hatchback giving a sporty look. The stylish front gives Cuore an edge over Alto in terms of attractiveness in the very first look.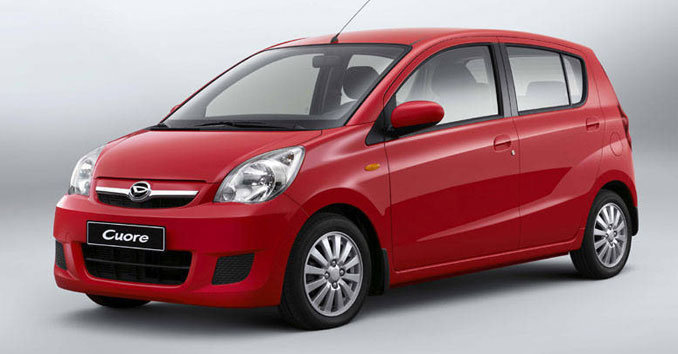 INTERIOR
Suzuki Alto
Alto's interior looks exquisite and offers a bit more headroom for the passengers. The gear lever is placed in the middle of the dashboard next to the steering wheel. It is equipped with power windows, power steering and leather trimmed seats for ultimate comfort. It also has a start-stop button, heated front seat, electric mirrors, keyless entry, manual and automatic air conditioning, and cup holders.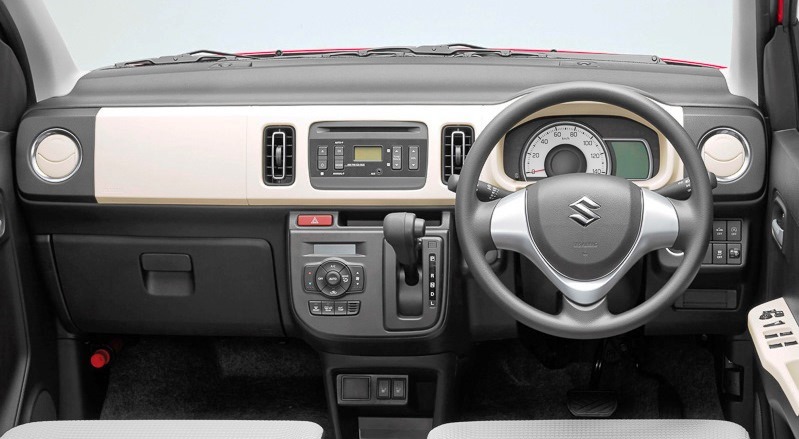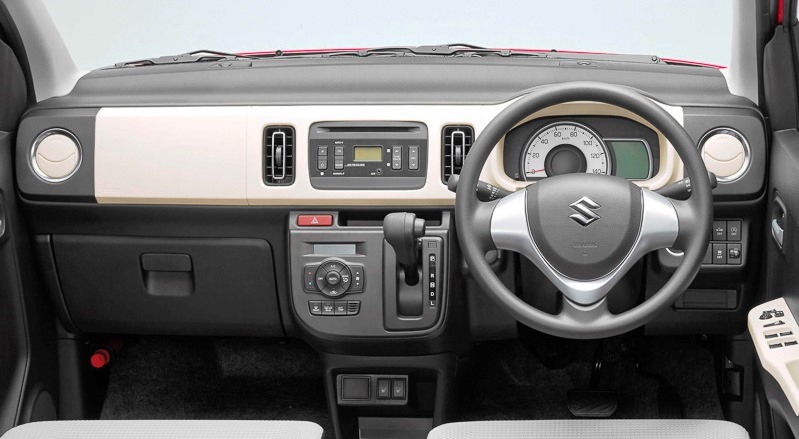 Daihatsu Coure
Cuore's interior is quite simple but its quality has been embedded overall. It has a roomy interior with powerful air conditioning and improved fabric for seams and seats for a comfortable experience. The responsive steering and other basic entertainment features like media player have been integrated.
As far as the interior is concerned, both cars are equally good in their respective price range.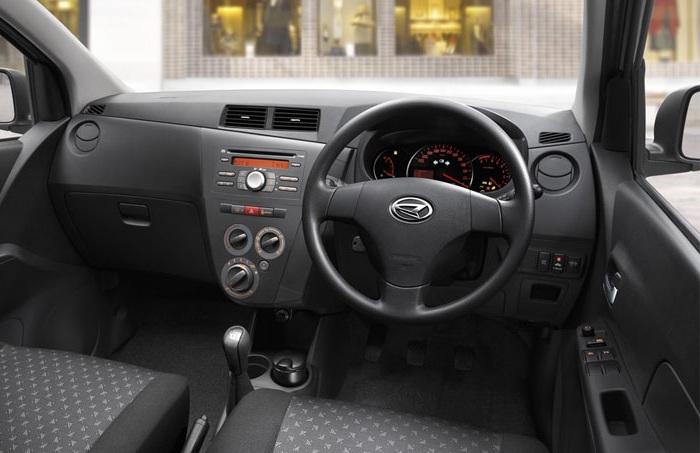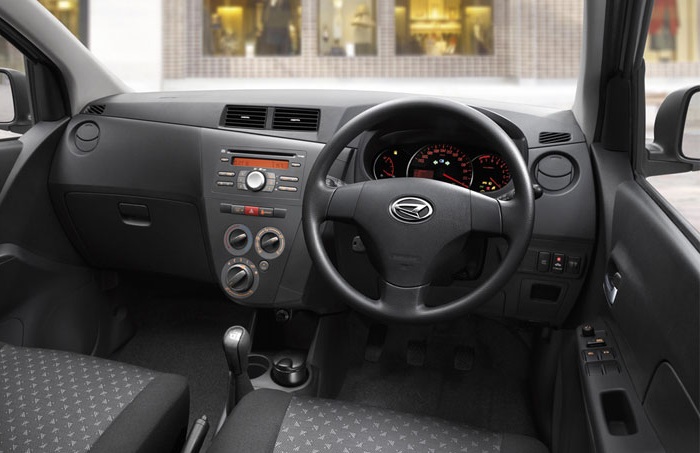 ENGINE/MECHANICAL PERFORMANCE
Suzuki Alto
Suzuki Alto's latest 2017 model will come up with increased power 880cc and 1000cc variants having a 3-cylinder engine that delivers incredible fuel consumption. It will allow both 5-Speed Manual and a CVT transmission.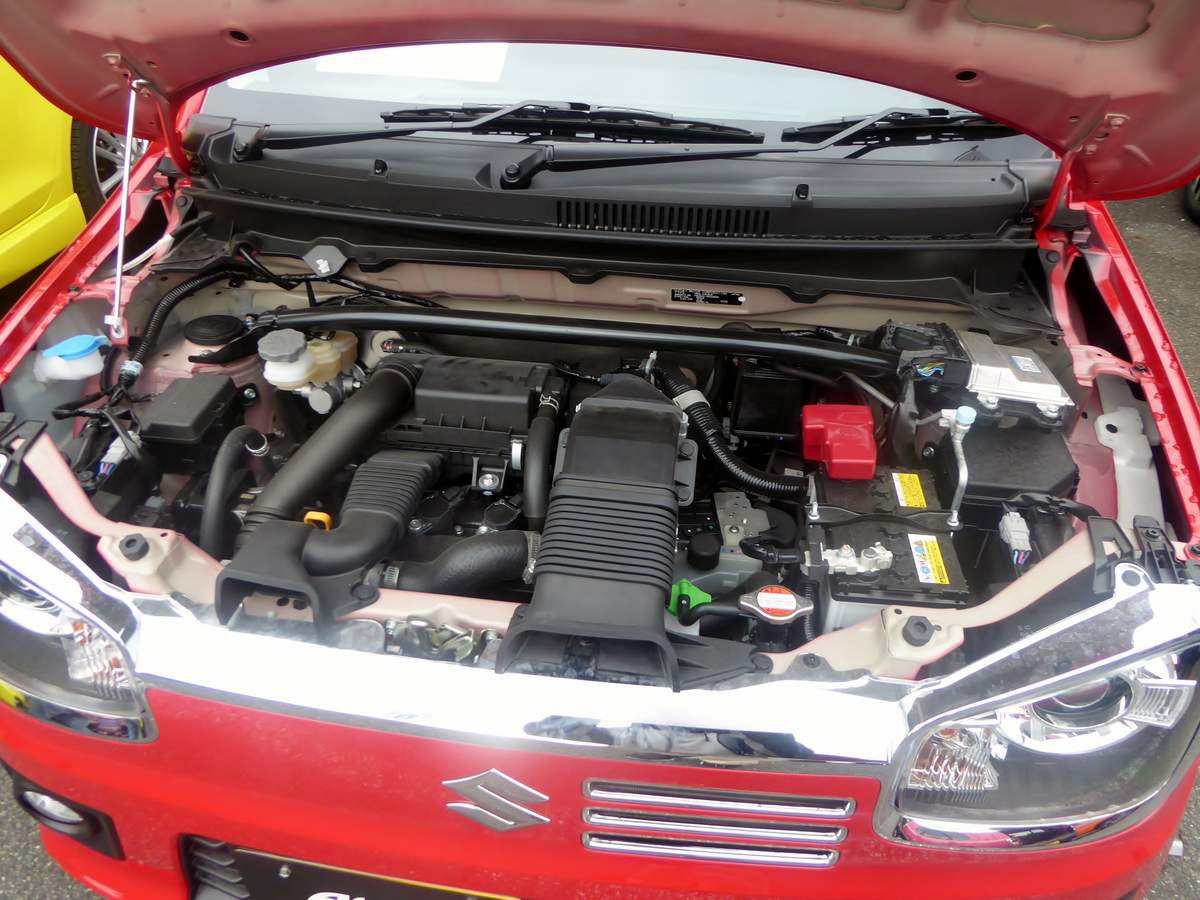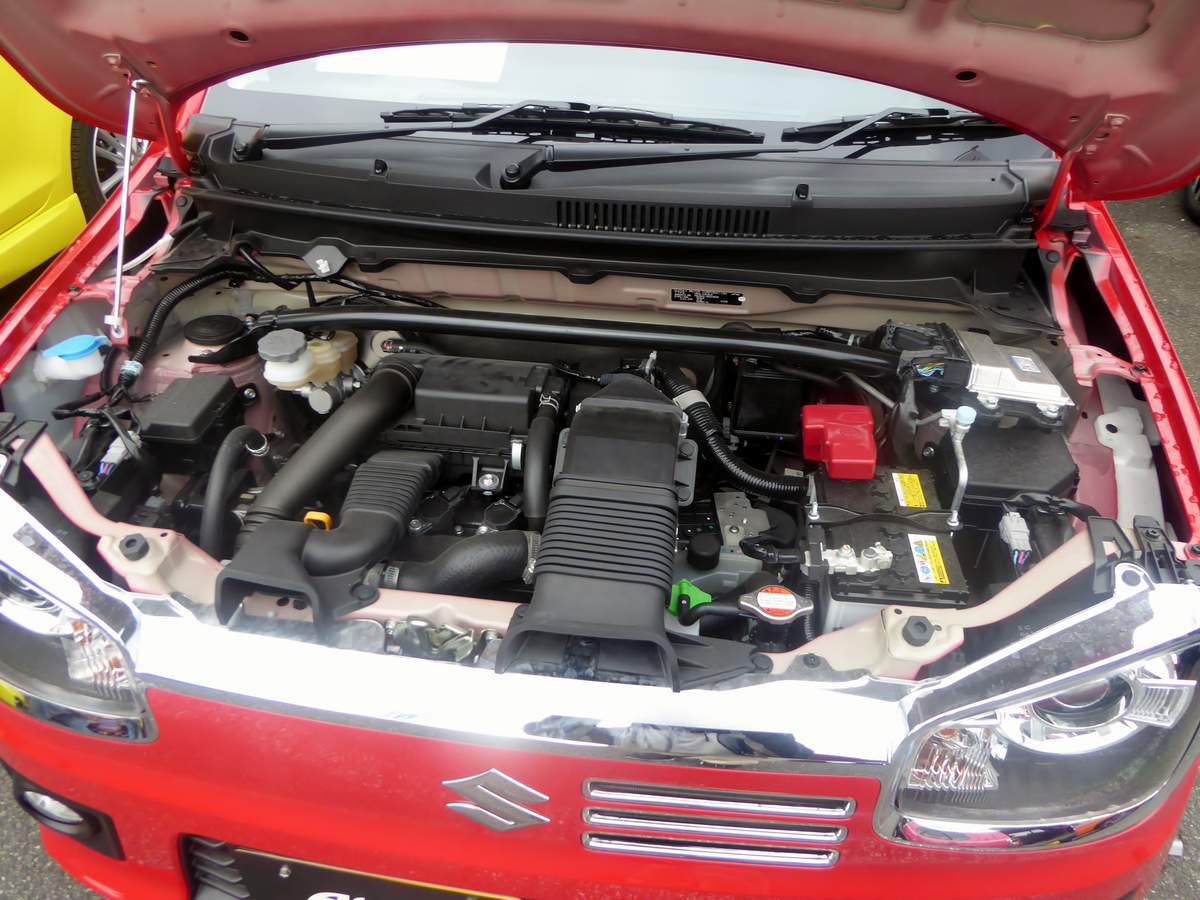 Daihatsu Cuore
The 847cc Coure has a 3-cylinder engine with the 5-speed manual transmission or 3-speed automatic transmission. It produces raw power and control to provide and unparalleled control and performance on the road.
With 880cc and 100 ccs increased power, Suzuki Alto is leading with a narrow margin.
SAFETY MEASURES
Suzuki Alto
Suzuki Alto's safety features include Rader Brake Support (RBS), Collision Mitigation System (CMS), Anti-lock Braking System (ABS) and Hill Hold Control. The seat belts are there for the drive and front passenger and it gives a constant reminder until both belts are locked up for safety on the go.
Daihatsu Cuore
Coure has a tested braking system which will enable you to stay safe during in every journey. Its advanced structural design and side impact bars protect from a side collision. For front passenger and drivers, the additional safety is ensured by 3P (3 Points) Emergency Locking Retractor (ELR) seatbelts.
Though Daihatsu Cuore offers enough basic safety measures but Suzuki Alto is slightly ahead in this case.
PRICE
The local manufacturing of Suzuki Alto has been closed a couple of years ago and now the Japanese made model will be introduced to Pakistani market. The estimated price of 880cc Alto will be somewhere around PKR 1 Million, while the expected price of 1000cc Alto will range from PKR 1,100,000 to PKR 1,300,000.
Daihatsu Cuore is the best Japanese imported car at a very reasonable rate. All four variants of Cuore priced between PKR 800,000 to 1 Million.
Stay tuned to Brandsynario for more news and updates.