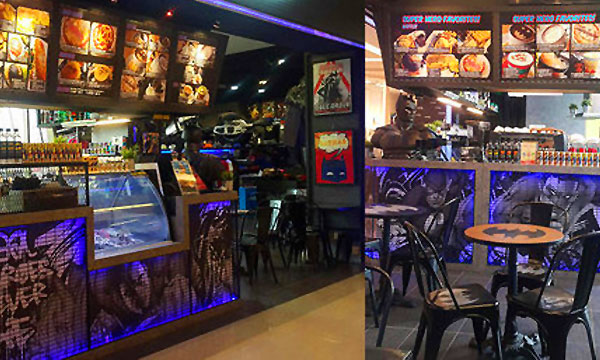 Two of the world's favorite things – food and super-heroes, have now combined together in a café in Malaysia, which features many franchise characters of the DC Comics. The café, which is part of a massive DC Comics store in the Sunway Putra Mall, Kuala Lumpur, serves a variety of dishes that are named after characters from the DC Comics series.
Related: McDonalds Goddess-Like Waitress Takes Over the Internet
The place has its own Batman section, which serves dishes that include a Batman-themed burger, a Batman-themed pizza and latte, and even some batman-themed pancakes. From Wonder Woman turkey rolls to Green Arrow mint tea, the place has everything for people with superhero appetites!
Check out the pictures of the scrumptious menu:
The cafés in Kuala Lumpur and Johor, licensed to provide official DC Comics merchandise, are owned by JT Network, and will open a location in Singapore in early September too.