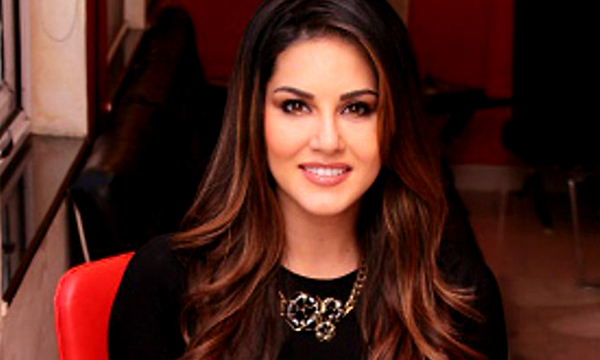 UPDATE: Sunny Leone sure knows how to reply down journalists with class!
The glamorous Bollywood actress, Sunny Leone was called in for an interview by the journalist, Bhupendra Chaubey representing CNN-IBN.
This journalist apparently seemed hell-bent on humiliating and degrading the actress for being a former Canadian Porn star.
Take a look at the upsetting and visibly disgraceful series of questions posed by the journalist:

Despite being visibly upset and surprised at the repetition of similar demeaning questions, Leone maintained her grace and composure and replied to all the queries assertively.
The interviewer pointed out how politicians in India blamed her increase of porn consumption in the country. He also pointedly stated that many other actors would not like to work with her because of her past.
At one point, the journalist has even gone as far enough to say that a lot of chat is taking place that if you see a Sunny Leone film, you will gt morally corrupted.
The people in Bollywood as well as many prominent Indians obviously reacted to the Interview and showed support for the actress by voicing their concerns on Twitter.
Take a look at the Twitter reactions:
I have become a @SunnyLeone fan after watching her IBN interview… What a graceful & dignified lady.

— Arshad Warsi (@ArshadWarsi) January 20, 2016
Appalled by the journalist and his lack of intellect, humanity and respect. Bravo @SunnyLeone in complete support.

— Radhika Apte (@radhika_apte) January 19, 2016
One's dignity may be assaulted, vandalized and cruelly mocked, but it can never be taken away unless it is surrendered.@SunnyLeone im a fan!

— Farah Khan (@TheFarahKhan) January 20, 2016
@SunnyLeone Truly inspired by the grace and dignity you have stood upto to anyone publicly humiliating women in India! Thank you

— Mohit Suri (@mohit11481) January 19, 2016
Sunny Leone displays far more dignity than these self appointed moral custodians of society.

— vidya balan (@vidya_balan) January 19, 2016
Once again our favourite rockstar @SunnyLeone handles any question thrown at her with incredible grace and strength!

— MTV India (@MTVIndia) January 19, 2016
You aren't a lady unless you have grace.@SunnyLeone well done woman.your grace overtook the idiots crass.

— Esha Gupta (@eshagupta2811) January 19, 2016
This downright distasteful interview shows d journalists intellect & lack of basic human respect & nothing else.kudos @SunnyLeone

— Anushka Sharma (@AnushkaSharma) January 19, 2016
Well done @SunnyLeone keeping it together in the face of opinionated misguided questions👍 #mortifyingjournalism https://t.co/DwsdAFtVxT

— shruti haasan (@shrutihaasan) January 19, 2016
Very unfair& rude interview with Sunny Leone on CNN IBN.She is taking it on her chin sportingly,obviously in the interest of her coming film

— Rishi Kapoor (@chintskap) January 17, 2016
That was literally NOT an interview.. Just hyper opinionated statements with a question mark at the end!!! No Grace? Chivalry? Ridiculous!

— Alia Bhatt (@aliaa08) January 19, 2016
@SunnyLeone respect. Few could have been as composed dignified and classy as you were. 👍👏 you sure showed men it's a woman's world. Boom!

— Shahid Kapoor (@shahidkapoor) January 20, 2016
Opinions in the garb of questions. Credit to @SunnyLeone she spoke from the heart despite his mind games. https://t.co/Tl6ji2Adee

— Arjun Kapoor (@arjunk26) January 20, 2016
.@SunnyLeone also knocks down the silly question on whether Indians form the largest porn-watching audience because of her. (More)

— Robert MacMillan (@bobbymacReports) January 20, 2016
Even Amir Khan reached out to the Most google India celebrity claiming that he would love to work with her:
I think Sunny conductd herself wid a lot of grace & dignity.I wish I cud hav said the same abt the interviewer (1/2) https://t.co/TDDHOlbOUL

— Aamir Khan (@aamir_khan) January 20, 2016
Sunny,I wil b happy 2 wrk wid u.I hav absolutely no problems wid ur "past", as the interviewer puts it.Stay https://t.co/jX4V3wULJ8.a.2/2

— Aamir Khan (@aamir_khan) January 20, 2016
This really cheered the actress up:
I think my heart just dropped seeing this!! Thank you so much for the support. It means the world and beyond to me! https://t.co/ayZmahPcIr

— Sunny Leone (@SunnyLeone) January 20, 2016
Wow you just made my whole year saying that! I was just happy you wrote me back 🙂 respect you dearly! 🙂 🙂 🙂 https://t.co/j4lxuVuar8

— Sunny Leone (@SunnyLeone) January 20, 2016
Kudos to the girl for maintaining her calm throughout the torturous interview!She has recently given a detailed interview
She has recently given a detailed interview with Femina India remarking about her reaction and expectations from the people after this interview