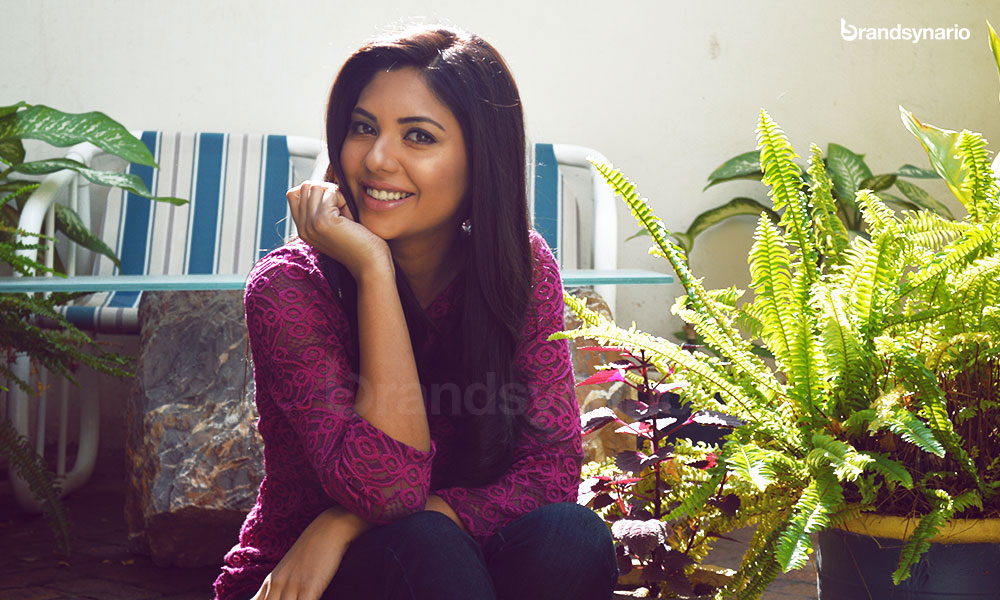 Tall, lean and stunning, Sunita is passionate about her profession and having been in it for 15 years, she feels it has been a perfect career choice despite the fact that she stumbled into it quite by chance. Her first shoot was with Saima Rashid, a renowned makeup artist, which was very successful and caught the attention of the industry.
Watch the full interview below:
After a 4-year break from modelling and two beautiful children later, Sunita has made a comeback with the lawn campaign for Orient Textiles and winning the best model award for Fashion Week 2015 in November.
According to her, there are 3 essential factors that are vital for success in this industry.
Attitude and persona of the model
"Being pretty is not the criterion for being a model, it's the whole aura and personality that counts." For the ramp especially you need to be tall (minimum 5'5) and have charisma and attitude that draws attention.
Sunita has proved her mettle as a fantastic showstopper for many of our top designers.
The photographer
" The photographer 's role is a key element in the success of a model. According to Sunita," 80 % of the success of a model depends on the photographer'.
Since "every girl has a different better angle you can shoot to" a good photographer can make a model look stunning even without makeup. Some of the most sought after photographers in the country include; Ather and Shehzad, Rizwan Ul Haq, Guddu Shani, Nadir Feroze, Shahbaz Shazi and Abdullah Shahid.
Makeup artists
We have some very good makeup artists in the country and although many photographers do use photoshop, very few actually know how to use it properly.
Attitudes towards modelling have become more positive in the recent past with more girls opting to enter the field. The fashion industry is growing, but despite that there Sunita mentions that is no proper platform to launch a model. Even if there are agents, not many know how to get in touch with them.
She is appreciative of The Veet Super Model contest which was the first such platform that was welcomed as it came through a channel. It was easy for aspiring models to contact the channel and many have managed to start their careers from it and are doing great work today.
Since there are no schools for training models, most of the new entrants have to learn from their seniors.
There is a also a discrepancy in modelling being a career choice when it comes to gender. In Pakistan, female models have a greater frequency of work and are also paid a higher rate compared to their male counterparts. A female model typically may have 10 to 15 shoots a month whereas male models will have only have a maximum of 6. As a result, most male models enter the industry more as a hobby or a weekend project. Internationally this is not the case and it can be an equally lucrative career choice for both genders.
Sunita has also appeared in a number of dramas in the past as well as music videos, her first of which was Abrar ul Haq's music video for Preeto. However, she doesn't have any current plans to re-enter the acting arena as it takes up a considerable amount of time and a great deal of time away from her young children.
As far as films are concerned, she has had offers but would only consider it worthwhile if the character and story were appealing enough.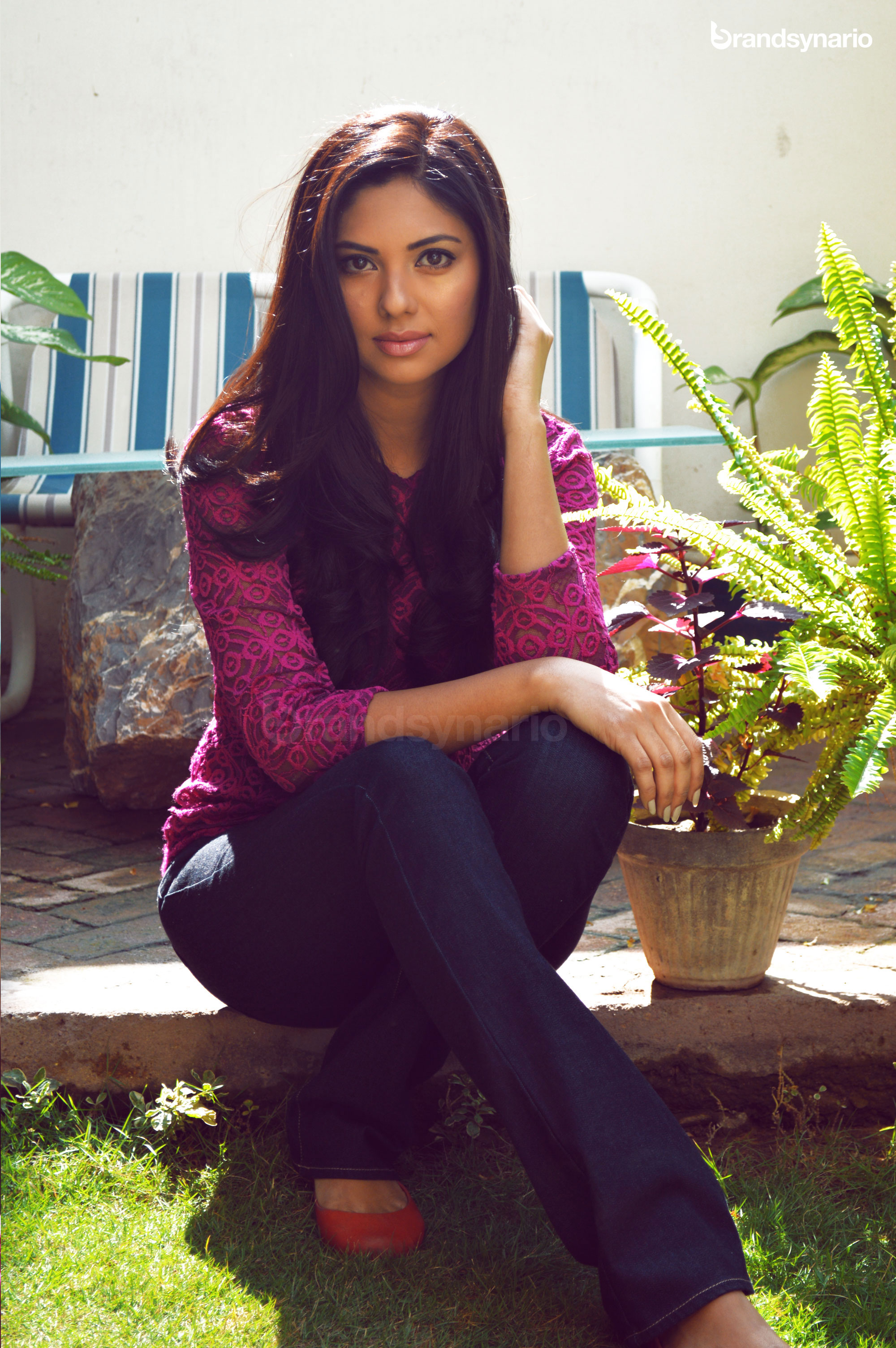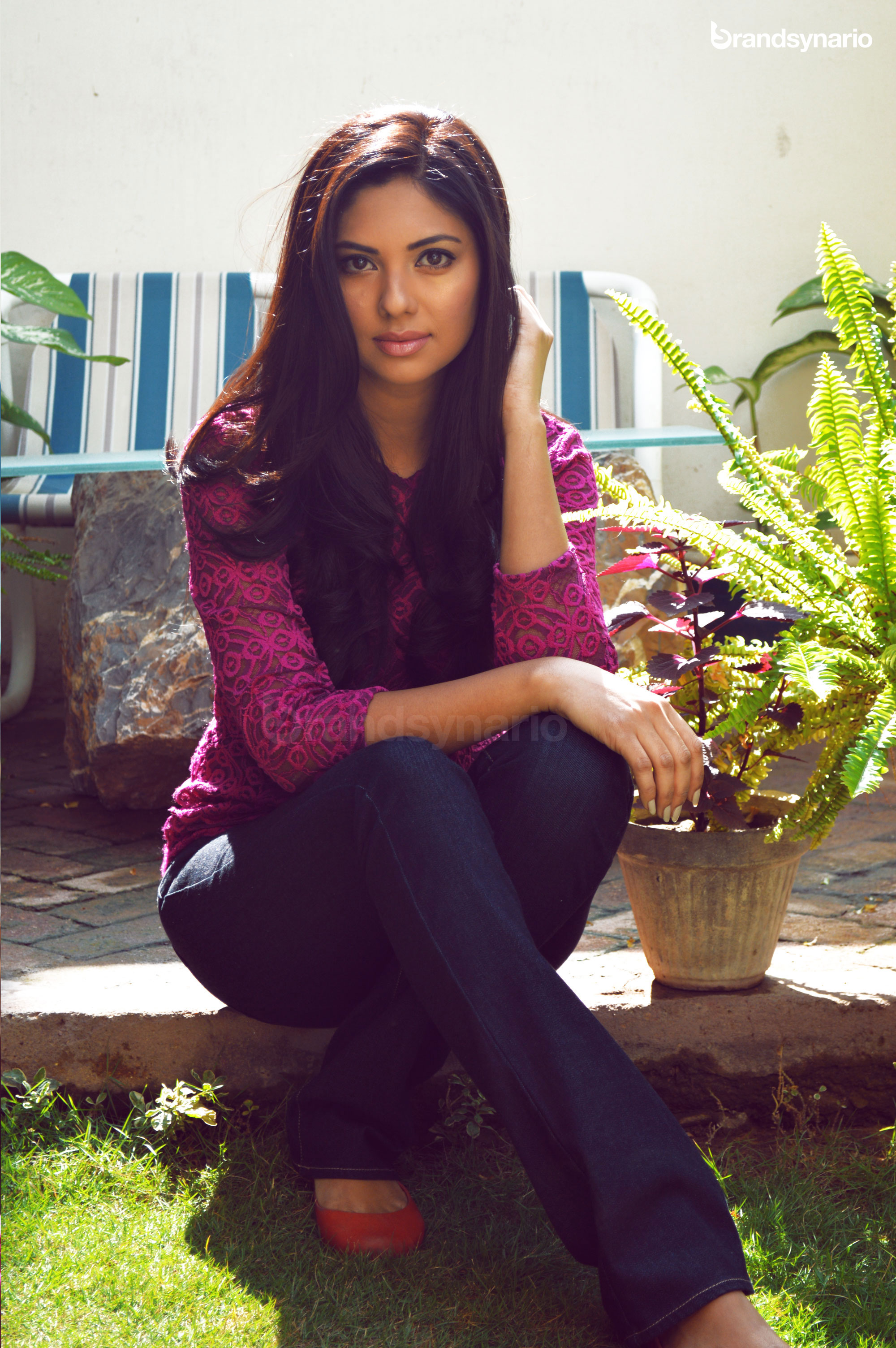 Sunita featured in a Dubsmash video along with Tooba Siddiqui, Nadia Hussain, Rubya Chaudry that went viral at the end of 2015. They may have received some criticism for it but she mentions the fact that Ayesha is a dear friend and they had called to let her know.
Looking forward, she wants to remain in the modeling profession for as long as she can. She believes in staying positive. "There is so much negativity around us, it is important to be positive as this will make those around you positive too"