Yes, bad days are gone now and with the improved law and order situation in the Khyber Pakhtunkhwa province, the authorities have announced to reopen the historic Sunheri Masjid (Golden Mosque) for women so they can offer their congregation prayers.
Moreover, for women to get a clear go-ahead, the authorities have also put up a banner outside the mosque which reads, "that women are now welcomed to offer Friday prayer at Sunheri Masjid".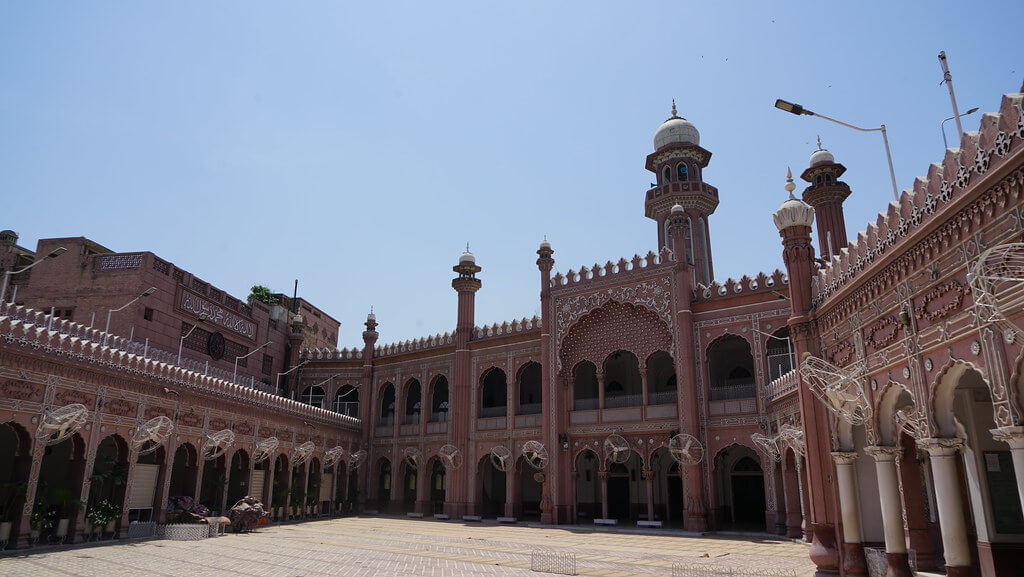 What led to its closure?
More than two decades ago, terrorist attacks were on the rise and dozens of attacks took place near the mosque which led to the authorities closing it down for women.
Back in 2016, 16 people were killed and dozens wounded when a powerful bomb went off as the bus carrying mostly government employees past by the mosque in the crowded marketplace of Saddar.
The move is being extremely praised a step to discourage the patriarchal nature of spaces like mosques and "hujras" (a room where guests are entertained in Pashtun areas of Pakistan) from where women are excluded.
Here's what Twitter users have to say about the reopening of this mosque for women!
Great news! Peahawar's sunehri masjid (Golden Mosque) is open for women now after 25 years – women can now go and offer friday prayers there. ☺️ https://t.co/U7CNGVlvYR

— Shiffa Z. Yousafzai (@Shiffa_ZY) March 1, 2020
Thank God… My family used to miss or struggle with prayers whenever they'd go for shopping to Peshawar Sadar

— Syed Hasnain Kamal (@SyedHKamal) March 1, 2020
Great news!!!! I wish every mosque 🕌 in the world has the facilities for women and children where they can go perform prayers and socialise!

— Aamir (@AamirMahmood6) March 1, 2020
What do you think about the decision? Let us know in the comments below.
For more news and updates, stay tuned to Brandsynario.