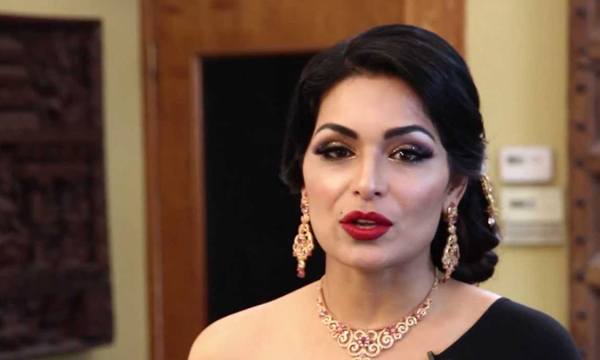 The controversy queen Meera is back on GEO in Dr. Aamir Liaquat's new show Subh e Pakistan after the dramatic exit from The Nadia Khan Show!
Today's Subh e Pakistan started off normally with the recitations of the Holy Quran and the singing of the national anthem, but lo and behold! One of the main guests on the show is the actress Meera.
Pakistani pride of performance, beauty queen meera
today's Guest in Mehmaan Kahan #SubhePakistan with #AamirLiaquat pic.twitter.com/EvlfxRbak1

— Subh e Pakistan (@SubhPakistan) December 10, 2015
The actress posted the following on her Twitter account:
Going for show

— Meera Irtaza (@TheMeeraJee) December 10, 2015
Previously, Meera allegedly left the set of the Nadia Khan Show on Geo TV after beating up the show's producer! Even more astounding, Meera's manager has apparently quit, saying he does not want to work with such an actress!
Here is the video of the incident: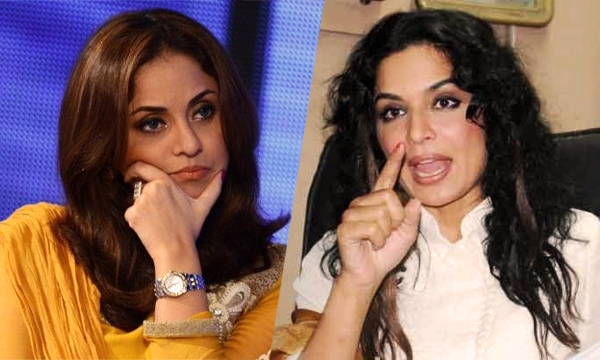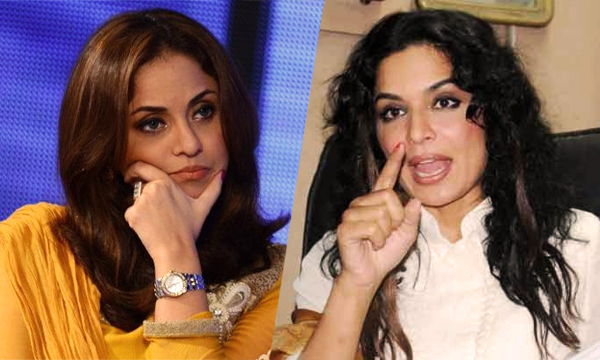 Nadia Khan Show Episode 1 Begins Today on Geo TV
The reason for Meera's sudden anger fit is unknown, but Nadia Khan continued her show without the actress. In her usual charming and bubbly way, Nadia turned the situation around, even making fun out of the controversial queen.
Nadia Khan Show Episode 2 With Aisha Khan, Javed Sheikh on Geo TV
Here is how Nadia Khan described the situation:
Allegedly, Meera refused to come out of the car and her manager ran off. When Nadia Khan's producer went to talk to the actress, apparently Meera attacked the lady and even injured her!
Nadia Khan Show Episode 3 With Sohai Ali Abro on Geo TV
[fb_embed_post href="https://www.facebook.com/nksgeo/posts/1191795117517102/" width="550″/]
Meera then came onto the set and locked herself up in Nadia Khan's makeup room and Nadia says she cannot go to the room even though all her personal belongings are there.
Nadia Khan Show Episode 4 With Saud & Noor on Geo TV
Nadia further explains that Geo will definitely be suing Meera and ended the show on an angry note.
"The War is On!" says Nadia Khan.
[fb_embed_post href="https://www.facebook.com/nksgeo/posts/1191798334183447/" width="550″/]
Nadia Khan Show with Faysal Quraishi & Aijaz Aslam
Stay tuned to Brandsynario for more on this controversy!