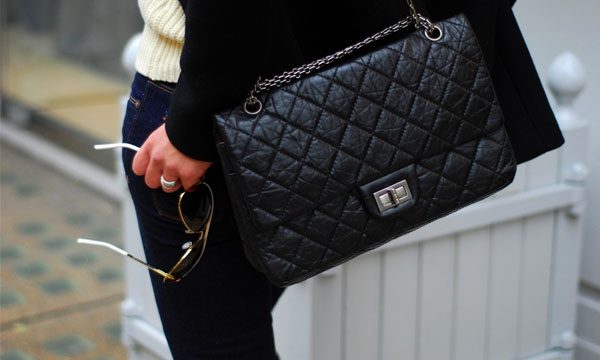 If there's one accessory that can lift your style quotient considerably then it's definitely going be a bag.  Be it a clutch or a cross body purse or classic tote bag, they'll always be the most loved and chic fashion item that one can own. Spring summer 2016 Runway has seen a diverse range of bags in terms of style, size, colors and shapes. From Marc Jacobs embellished bags to
From Marc Jacobs embellished bags to classic style of Gucci and Christian Dior to elegant leather bags of Jafferjees and funky hand painted ones by Wardha Saleem, 2016 is going to be the year of Bold Bags. Make a Fashion Statement with a bag that no one forgets.
Style Trend Alert: Peshawari Chappals Make a Comeback with Modern Twist
Go for a bright colored bag this summer and ditch the play-it-safe beige, black and brown bags. Choose cobalt blue, Rose red, Canary Yellow and Neon colors that pop out. Huge bags are a NO NO this season. Opt for a mini bag that can hold your phone, wallet and keys and Voila!
To summarize the Bag trends of this summer, I am listing down Top Trends for inspiration. Go for the one you like the most before you spot it in the hands of everyone. Be unique and create your own style statement with personalized accessories.
Chain Strap Flap Bags
Chain straps are what Gucci and Burberry have set as trends for this year and they are here to stay. Don't hang them on your shoulder though. Hold the bag in your hand with a twist in the chain, the most casual way to carry it. Go for short chain straps this year with mini flap bags.
Embellished all the way
Go glam with an unusual embellished bags this summer and surprise yourself too. Be it with funky and larger-than-life straps or a bag with lots of cool embroidery and studs. Some hand painted personalized creations or digitally printed ones look fab too. The mantra is to be bold.
Cross Body bags
Will they ever be out of fashion? Never. Cross body bags let you keep your hands free while hanging out this summer. Pretty smart they look with a casual outfit but they're not for formal gatherings. Perfect style statement for teens.
Mini Wonders
Size does matter but for bags this season, the smaller the better. No more carrying out those huge satchel bags this summer. Keep it simple and stylish with a mini bag that can hold just a few things like keys and your phone. For extra oomph to your style quotient, choose a funky shape.
Clutches
Clutches are in no mood to stay out of fashion this summer. So flaunt it with style ladies!! Find something that has funk and embroidery and stand out of the crowd. Remember that over sized clutches are out of fashion unlike last year. Don't bring them out. Box clutches or fabric ones with some texture are the ones to spot.
Pick whatever suit your style and go with summer clothing trends the best. I suggest to go for wrist strapped clutch as I like it the most. What are you going to choose?