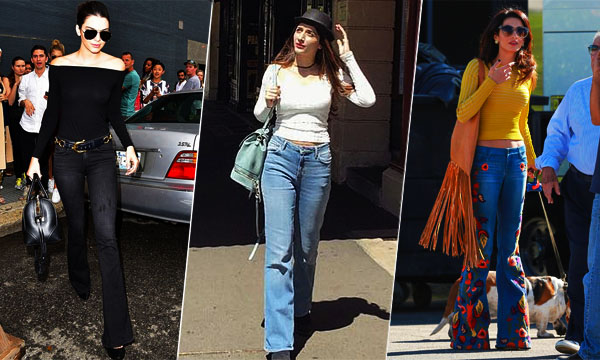 History repeats itself. That is apparent from our fashion. Earlier we saw the bright neons, popular in the 80s making a comeback. Then there were the chokers of the 90s. Now we have revisited the groovy 70s and brought back the flared jeans trend. So say goodbye to those skinnies and hop onboard the trendy train.
Who's wearing it?
The trend is being adopted by almost all famous celebrities, but lately made news when Amal Clooney was spotted wearing a pair. Her embroidered, high-waisted flared jeans had everyone across the globe talking. We know what you might be thinking. You need to look as good to successfully pull off this trend. However, you will be pleasantly surprised to know flared jeans are actually quite slimming. We will explain how you can style your later on.
Amal Clooney got her pair of 70's style jeans from a brand called Alice and Olivia. We scoured through their instagram page and came across some equally gorgeous designs. See this one.
And this one!
You know who else rocked the trend? Victoria Beckham!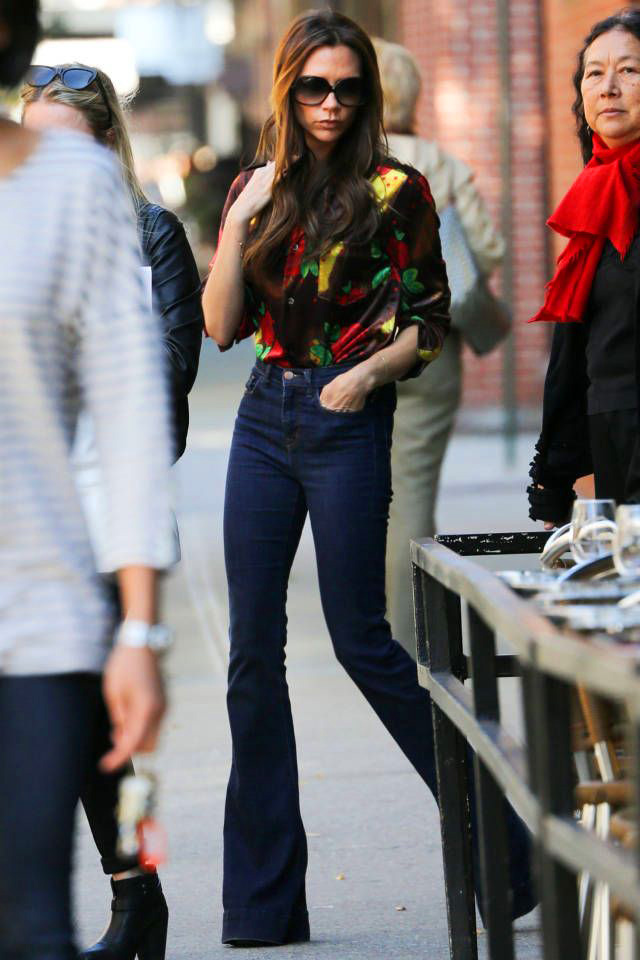 If you aren't blessed with a height like Amal, worry not. Let Vanessa Hudgens show you how to slay the trend.
The little cutie you saw in Mad Men, Kiernan Shipka is all grown up and also teaching us oldies a lesson in fashion.
Heidi Klum boldly stepped out embracing flared jeans.
Fashion stylist Rachael Zoe gave her seal of approval to this trend as well.
Coming to the subcontinent, we see the style is already becoming popular. Across the border actress Jacqueline Fernandez impressed with her casual chic look.
And of course if everyone's doing it Mawra has to too!
Where to get your own pair of Flared Jeans
As mentioned above, the lovely pair worn by Amal Clooney was by Alice and Olivia. And yes, it is already sold out. If you are lucky enough to have a Zara's outlet near you, their new collection Capsule Collection features some very trendy flared jeans.
Mango will be launching a collection with them soon.
But if you cannot wait, Pepe Jeans Pakistan has some stylish ones available. They will cost you around Rs. 5,925/-
And this is slightly pricer.
You can still wait a little bit longer as other brands catch on and start launching their own collections.
How to style flared jeans?
Still not sure you can pull off the look? Let us share a few tips on how to wear it.
1) The jeans should end just a little below your ankle. No higher, not lower.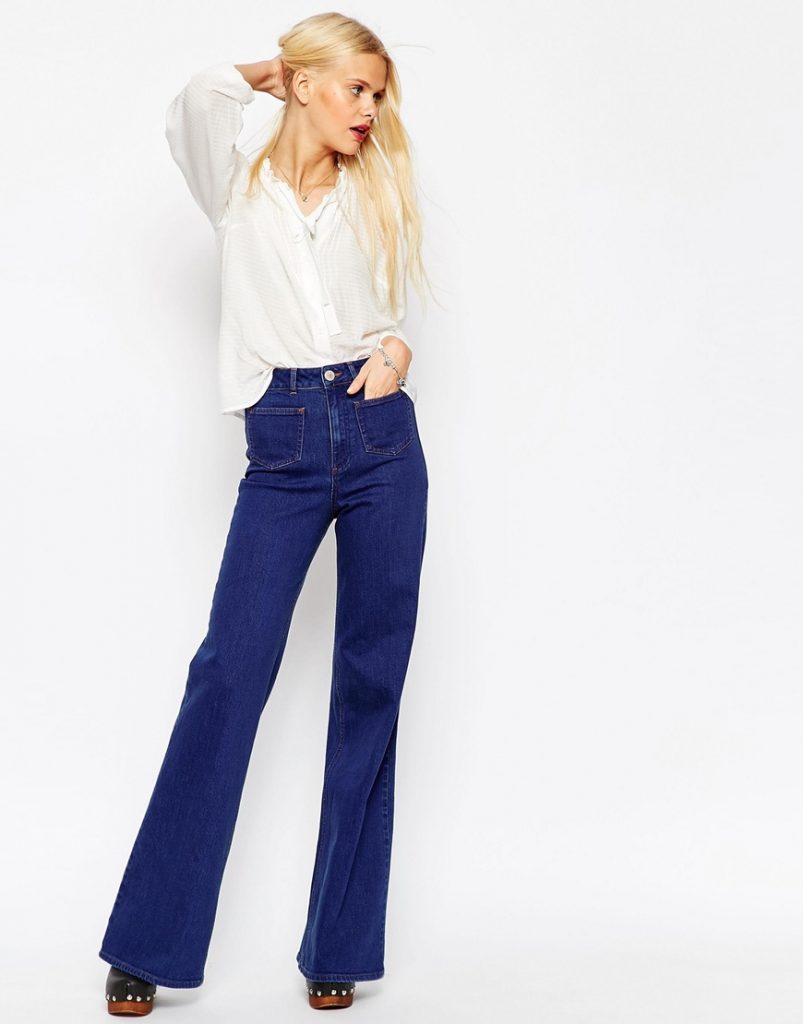 2) The jeans are high waisted. Wear either a short shirt, or tuck in a longer one. A quick and easy way to look sharp and sophisticated.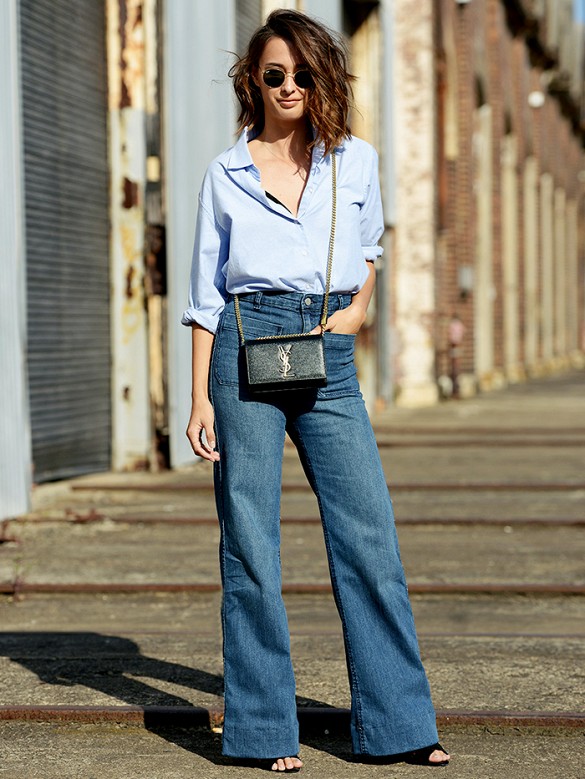 3) Not sure which shoes to pair your jeans with? Block heels are back in style and would go perfectly with these.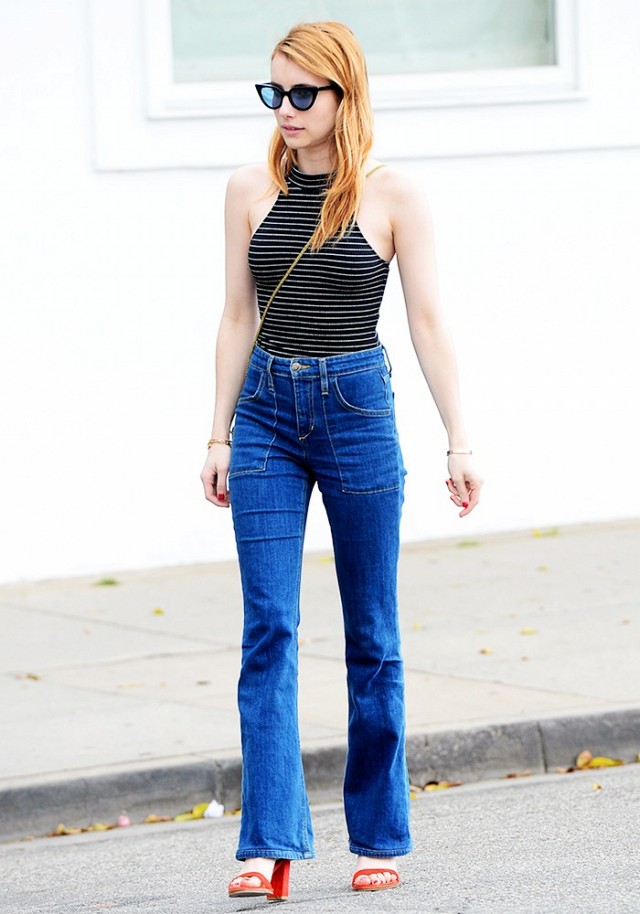 4) Don't get a pair that's too wide, it will just make you look odd and people will confuse it with those garara pants some of our celebrities have been seen wearing.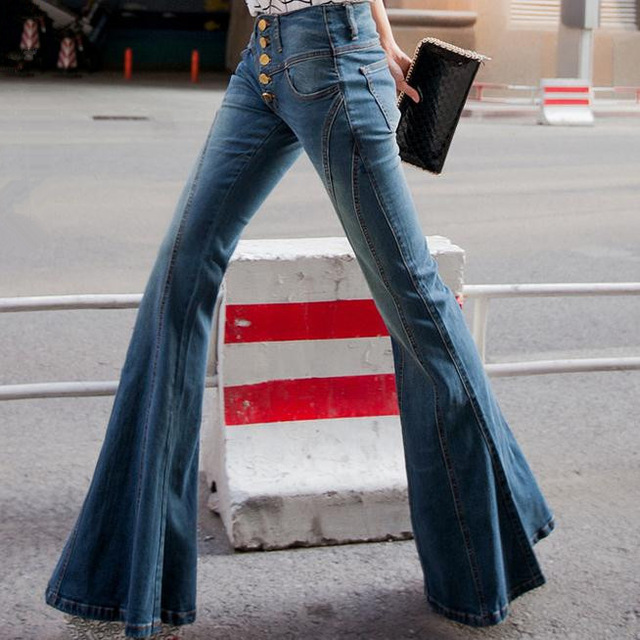 Stay tuned for more updates.