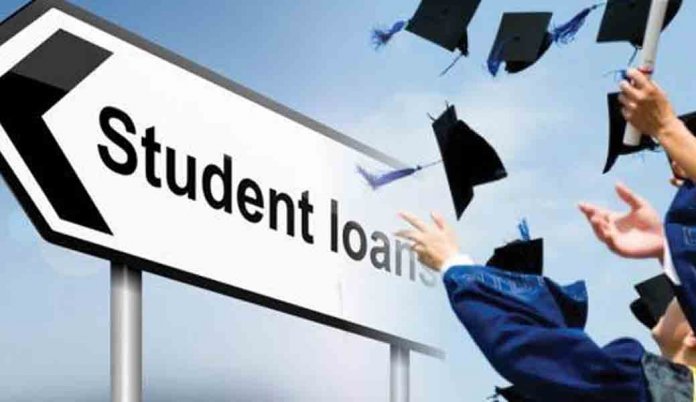 Pursuing higher studies in Pakistan is getting tough day by day with the increase in academic expenses. This is an obstacle in the way to improve the literacy rate which has already fallen to 58%.
This is when study loans come handy as they are a source of relief for students to support their dreams of pursuing higher education. These loans provide much-needed assistance to the students who are aiming to achieve professional degrees from both local and international institutes.
Students can opt for study loans when they don't have the means to pay for their academic expenses. Once their education is completed, the loan can be re-paid on a monthly basis according to their income. On the other hand, some organizations require them to pay a small amount during the study tenure.
Turkiye Busları Scholarships: Get a Chance to Study in Turkey
The concept of taking study loans is very popular among students living or studying in developed countries including America, England, Australia, and Germany. However In Pakistan, it is still in the budding stage but now that organizations are now providing financial aid to the students, the future looks bright!
Many private and non-governmental organizations have also started providing study loans beside government and private banks.
If you are looking for financial assistance to fulfill your dream to pursue higher studies, nationally or internationally, here is the list of organizations in Pakistan that offer study loans:
1. National Bank of Pakistan
The Government of Pakistan has launched a student loan scheme (SLS) in collaboration with major commercial banks of the country including NBP, HBL, UBL, MCB, and ABL.
SLS is administered by the NBP and offers interest-free loans to students who require financial support to complete their studies. Applicants are required to meet the prescribed criteria to be eligible for this scheme. These loans are paid either directly to the university as the tuition fee and boarding expenses or to the student in the form of textbooks.
Loan scheme of National Bank of Pakistan for Students pic.twitter.com/6BgwoxVrwV

— QAU News (@NewsQau) January 28, 2019
Applicants are entitled to repay the loans within a span of 10 years, after the disbursement of the first installment and begin one year after graduation or 6 months after securing employment.
To be eligible for the loan, a student must secure at least 70% marks in their last exams and are required to secure admission on merit in any of the approved public sector university in the following disciplines:
engineering
electronics
chemical technology
agriculture
medicine
physics
chemistry
mathematics
natural sciences
computer sciences
business studies
Islamic jurisprudence
The age limit for the students is:
For the undergraduate program: not older than 21 years.
For the postgraduate program: not older than 31 years.
For Ph.D.: not older than 36 years.
2. Alkhidmat Foundation
Al Khidmat Mawakhat program has been designed to provide scholarships to students. Their 'Talent Scholarship Program' tends to run with the cooperation of Alfalah Scholarship scheme. Through this scholarship program, any talented students have had the privilege to continue their education.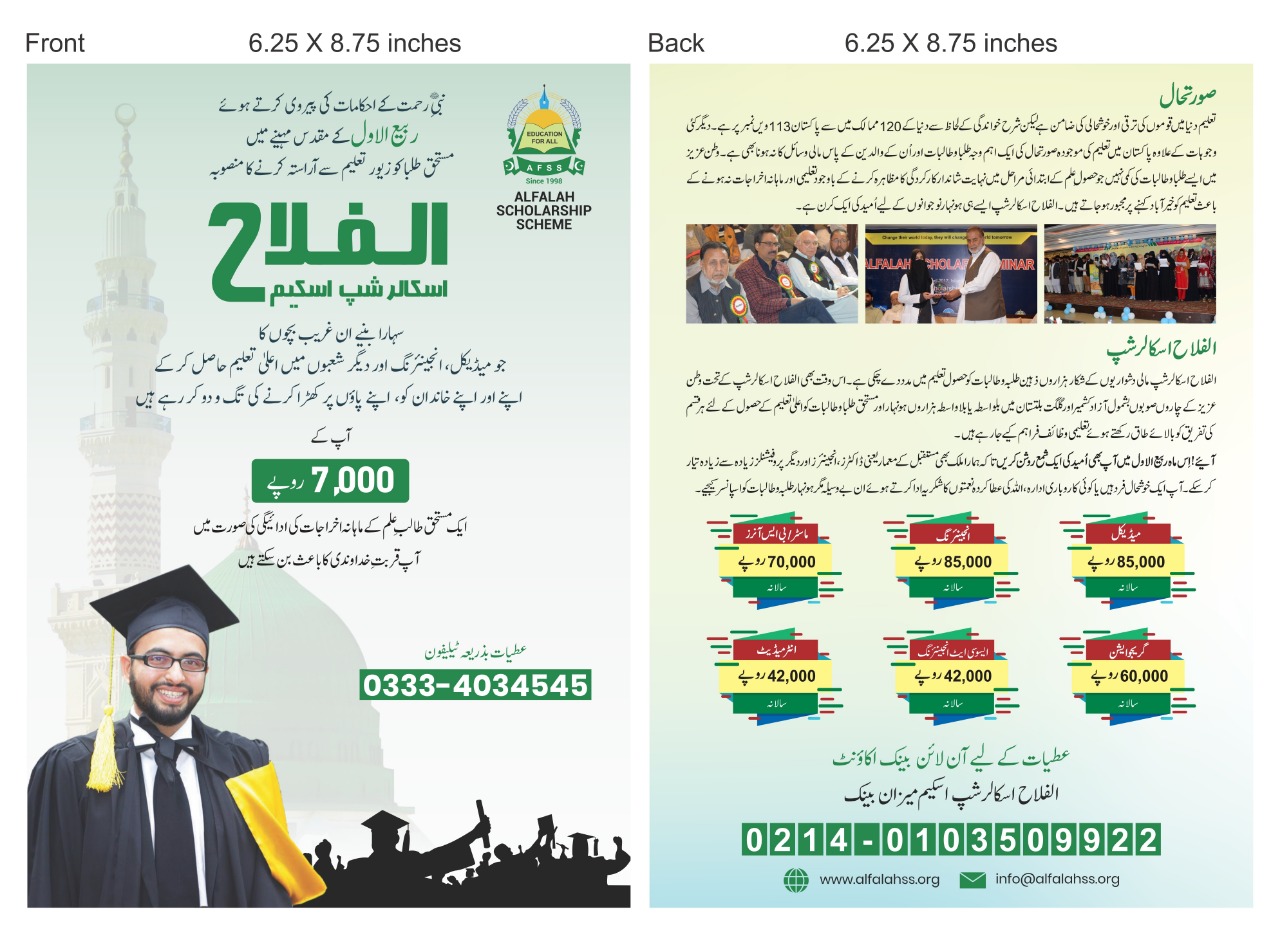 3. Ihsan Trust
Ihsan Trust is a non-profit organization that provides help and support to the low-income group people and works in the fields of rural development, education, skill development, community services, orphan care, and immediate relief during natural calamities.
Ihsan Trust Financial Assistance Program for Higher Education aims to help needy and deserving students to pursue their goals. Provided on the 'Need cum Merit' basis, 'QARZ-E-HASNA' (Interest-Free Loan) vary from student to student, depending on the need of each student.
Applicants are required to pay a nominal repayment token amount during the study tenure which is determined by the monthly income of their parents/guardians. The full repayment of the loan is determined by the monthly income of the applicant after the completion of studies.
O & A Level Equivalence Certificate Requirement Remains Unchanged: IBCC
4. Professional Education Foundation
With hopes of a promising future for the disadvantaged students in Pakistan, the Professional Education Foundation offers financial aid to students in undergraduate programs in the following fields:
engineering
business
management
medicine
IT
agriculture
These loans are offered on Need cum Merit basis and are paid to universities directly. The amount of loan varies according to the requirement of each applicant and a student must secure admission in any of the universities in the PEF board on open merit to be eligible for the loan.
PEF has 36 universities on board, with 600+graduates and 1800+ students who are currently taking advantage of the loan assistance. Universities on the PEF board include:
University of Engineering and technology
University of Peshawar
Quaid-e-Azam medical college
Fatima Jinnah medical college
National University of Sciences and Technology
During the study tenure, the applicant is entitled to pay 12 installments of Rs. 300-500 per month after securing the loan. The applicant will be required to initiate the repayment process within 6 months after getting employed.
5. Akhuwat Foundation
One of the leading non-governmental organization of the country, the Akhuwat foundation aims to improve the social and economic standard of the low-income group in our society. It offers interest-free study loans of up to Rs. 10,000-50,000 to needy students to achieve their goals and to entrepreneurs for starting their own businesses.
Students from post matriculation to Masters are eligible to avail these loans given that they belong to a low-income group background. These loans can be paid back by students or their parents in easy installments.
Have something to add to the story? Let us know in the comments below!
Stay tuned to Brandsynario for more updates and news!
Griffith University Scholarships for Pakistani Students Announced