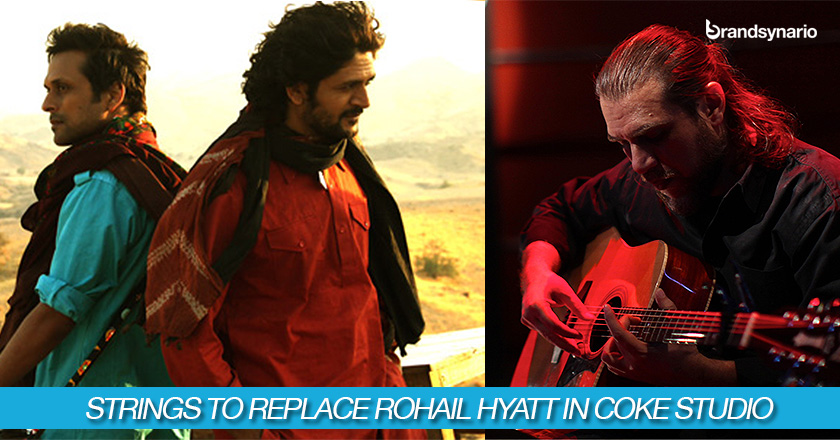 Due to its dwindling popularity and certain legal issues, Coke Studio witnessed a sudden end of its Sixth Season after only five episodes. 
However, with the breaking news of Rohail Hyatt leaving the show, Coke Studio might be heading towards a complete revamp. According to Tribune, Coke Studio has plans of ten seasons in total.
Vital Signs founder Rohail Hyatt, who is also the producer of Coke Studio left for Thailand last Sunday ending the latest season of Coke Studio in a rush, by producing just five episodes of the show instead of the expected total of eight.
Some of the close members of Coke Studio were kept in dark about the number of episodes of Season 6 as none of them thought that Episode 5 would be the Season's finale.
Sources close to the matter also reveal that a 'certain music producer' or Producers from Pakistan are approached by Coca Cola's official marketing team. The negotiations have been well underway for a substantial amount of time even before Rohail left the country.
None of the music producers have given out any hint of replacing Hyatt in producing the biggest music show of the country, as yet, for obvious professional reasons.
Nevertheless, A strong rumor has been surrounding the music industry that Strings might just fill in the big shoes of Rohail Hyatt as the next producers of Coke Studio.
Strings with its recognized name in music as a whole and their internationally-acclaimed song writing skills is perhaps the best replacement for Hyatt.
Bilal Maqsood and Faisal Kapadia have reportedly been approached alongwith some of the more seasoned sound technicians and production teams for a three-month-long studio project.
With the amount of time and skill shown by the band in the upcoming movie 'Moor', Coke Studio is not at all farfetched for the duo.