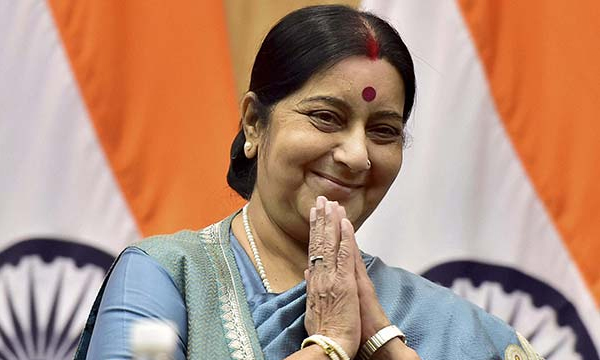 Recently at the United Nations General Assembly, the India's Minister of External Affairs Sushma Swaraj advised Pakistan to forget its "Kashmir dream" and claimed it to be an essential part of her country. However, amidst the recent talk of war and rising tensions between India and Pakistan, a compassionate gesture shown by the politician, did not go unnoticed.
A group of 19 students had travelled to India to partake in the 11th Global Youth Peace Festival in Chandigarh on September 27th, for a seven-day visit. During their first-time stay across the border, the Indian Army carried out surgical strikes across the Line of Control, making the date of their return unclear.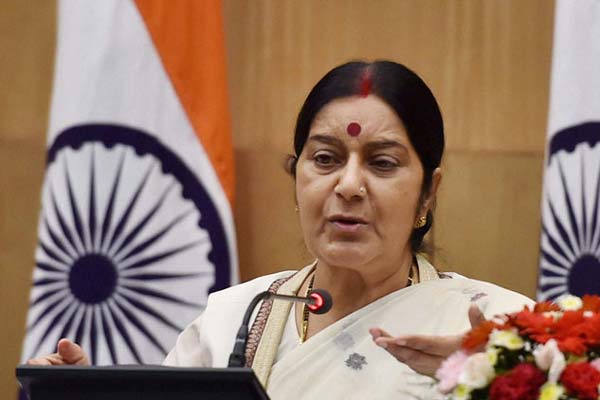 The students' parents became concerned for their well-being and wanted an earlier return of their children. However, the Indian authorities ensured their safety and strengthened their security.
Aliya Harir was the head of the delegation and runs 'Aghaz-e-Dosti'- an India-Pakistan peace initiative. It conveys hand-written notes and cards from an array of schools in Pakistan to India. She ended up winning the Global Youth Icon Award at the festival.
Honored to receive Global Youth Icon Award for @aaghazedosti at @bridgegypf from #IromSharmila pic.twitter.com/Plz6ZaGm9W

— Aliya Harir (@AliyaHarir) October 4, 2016
She personally spoke to the External Affairs Minister regarding their safe return to Pakistan. On Monday, Sushma guaranteed their return and was met with the utmost appreciation from Aliya, as expressed in her tweet.
Extremely overwhelmed. Spoke to @SushmaSwaraj ji who assured that Pakistani delegation of #GYPF2016 will reach Pakistan back safe. 😊 🇵🇰 🇮🇳

— Aliya Harir (@AliyaHarir) October 1, 2016
Sushma Swaraj's heartwarming reply to Aliya went viral where she claimed that one's daughter is everyone's daughter.
Aliya – I was concerned about your well being kyonki betiyan to sabki sanjhi hoti hain. https://t.co/9QyeMQfRwy

— Sushma Swaraj (@SushmaSwaraj) October 3, 2016
While Aliya agreed, she tweeted to the world that she is honored to be called her daughter.
Aap ki beti kehlane ka sharf hasil hai, aur kya chaheyay. The delegation has reached back home safe&immensely happy. Thanks a million times. https://t.co/JHH8VUj91Q

— Aliya Harir (@AliyaHarir) October 4, 2016
The Pakistani girls and one male member of the delegation were sent back home by bus, securely crossing the Wagah border onto Pakistani soil. The students claimed to have felt right at home and felt that their treatment could be compared to those of Gods.
In indian ethos guests are like God ! https://t.co/HDRCd4HhY5

— Aliya Harir (@AliyaHarir) October 2, 2016
In times when ties between India and Pak have hit an all time low, this moving story between the two nations gives a strong message of peace and love!
General Raheel Sharif Responds to India's Threat Against Pakistan