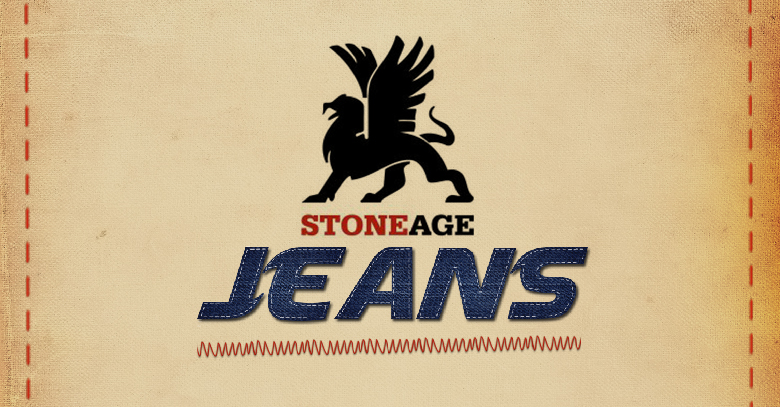 Babar Rashid Khan, Associate Vice President – Strategy and Creative, StoneAge Jeans Co., tells us how the company has retained its positioning as the leading retailer of Western-styled clothing in Pakistan.
Synergyzer: Why did Crescent Bahuman diversify towards an apparel line like StoneAge Jeans Co.?
Babar: Being a leader in the denim export business, it was a natural progression for us to explore the retail dynamics of Pakistan.
With a strong technical backend, we saw immense potential in creating a brand that would offer world class denim to this region as well as sizes geared towards the Pakistani body types.
Synergyzer: What perception has StoneAge created about its expertise in the minds of customers?
Babar: We are primarily known for our expertise in denim.
Synergyzer: What business model is being employed at StoneAge Jeans Co.?
Babar: We have a 'customer comes first' approach to business: Psychographic segmentation takes priority over a blanket demographic analysis of our customers.
Synergyzer: How do you expect your brand to evolve in the Pakistani market?
Babar: Our brand, like any other, is following a natural process of evolution. With technology and heightened levels of awareness in today's youth, we have shifted our stance from a functional proposition to an emotional one.
There needs to be truth-telling instead of advertising, and promise-delivery as opposed to selling.
Synergyzer: How, in your opinion, have the customers evolved in recent years in terms of expectations?
Babar: With the onset of social media, the world has shrunk.
Customers are evolving at an exponential rate and demanding more value for the same price, owing to the global recession. Also, depending upon the brand they are buying, their demands are both aesthetic and functional.
Synergyzer: What is your method to defining and designing and evolving your collection? 
Babar: We hold focus groups, style sessions and strive to create unique designs to stay abreast of the latest fashion trends.
We tend to do almost all of our work in-house, including the strategy and design of both the fashion and the marketing. This gives us a broader control over our creative and also makes for more effective campaign planning and deployment.
In many ways, we see ourselves as the vanguard of Western clothing in Pakistan, given that we were one of the first retailers here for this category.
You have to reconcile global trends to suit your market and our design endeavors with everyday practicality and local dynamics.
Synergyzer: How do you segment your customers?
Babar: Psycho-graphically. We have seen increasing similarity between mindsets as opposed to age brackets.
Synergyzer: In a market where many are of the opinion that the best quality jeans are found at international outlets, what strategies has StoneAge Jeans Co. employed to instill a perception that products made and retailed in Pakistan are of similar premium quality?
Babar: Ironically, most of the high street fashion garments found in London, NYC, Milan and Paris are made in the Subcontinent.
To drive home the point of similar premium quality, we focus on our displays, fixtures, materials and cuts to ensure they are up to the mark – if not better – than global brands.
Synergyzer: What marketing techniques does StoneAge Jeans Co. employ? Are you employing digital media in any way for your communication?
Babar: We employ a 360 degree communication model with viral and buzz tactics at the core.
The best marketing technique we have is our product. We firmly believe that if you invest time and effort into making a superior garment, the consumer will respond to it proportionately.
We employ digital media in both our branding and retail endeavors and have one of the fastest growing social media pages in Pakistan, with Facebook fan count exceeding 195,000+.
Synergyzer: There was a certain campaign that StoneAge Jeans Co. ran showing various models in a provocative manner which caused an outcry by individuals having a more conservative perspective towards advertising. What was the rationale behind such a campaign?
Babar: As far as I can remember, there was no major hue and cry over any of our campaigns. Fashion, to set a precedent, is inherently edgy and provocative.
It is by design unconventional and aims to make some sort of a statement. With that being said, we have always been very diligent about the advertising we put out and how it reflects with our brand image.
Synergyzer: Do you evaluate the impact your advertising creates?
Babar: Yes, we have several feedback mechanisms apart from pure sales to gauge the effectiveness of a campaign. They range from social media barometers to consumer feedback and general organically generated industry buzz.
Synergyzer: What are your comments on the market for e-retailing apparel in Pakistan currently?
Babar: We feel that online buying needs to be supplemented with the right logistics. Currently, Pakistan is experiencing an informal small business boom.
There are umpteen numbers of individuals in major metropolitans who have creatively initiated businesses, but can't afford the overheads of a brick and mortar presence.
Very few, if any, of the larger courier services have extended their cash on delivery payment facility to these businesses but given time, this could become a very large chunk of retail revenue.
Synergyzer: Your website already has the online buying option. Does it cater to the Pakistani market or abroad?
Babar: Both. Our online customers are from the same gamut as our core audience. Some are experimenters while the others are familiar with our sizes and fits.
Synergyzer: Where does StoneAge Jeans Co. envision itself to be 5 years from now?
Babar: We prefer to let our actions do the talking.