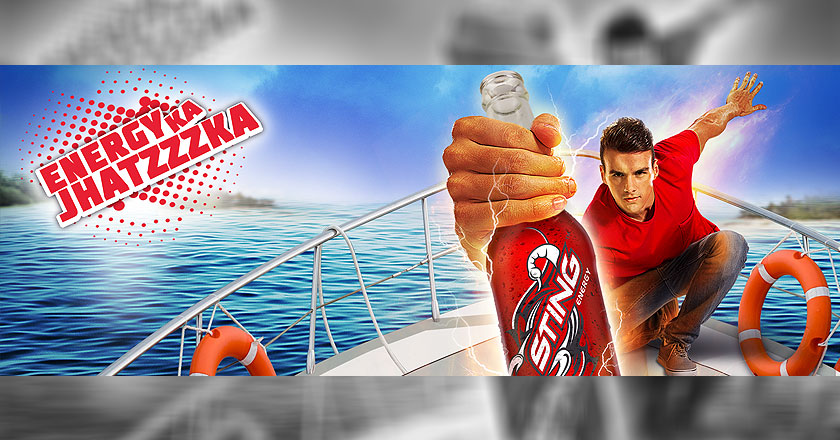 Sting comes up with another TVC this season with more dance moves and a bigger problem to solve. A group of friends seems to be enjoying their time on a yacht, soaking up the sun and the waves. But wait! What's this? The engine dies and all are left stranded.
Much like its previous ads, the protagonist drinks Sting, dances to music and produces energy which he uses to get everyone out of the situation, which, in this case, involves starting up the engine of a boat's spinning motors.
An additional 2 seconds show an extra dance sequence with intensified moves making the boat rush ahead faster.
View the ad below:
[fb_embed_post href="https://www.facebook.com/stingenergy/videos/10153345876713556/" width="550″/]
Sting has always been about gaining energy, never backing down from any problem and ultimately solving the situation. But this is the first time that Sting has also brought its TVC online and creating its digital presence. The new TVC brings a new tagline i.e. '#EnergyKaJhatzzzka' with it.
Let's wait and see what else Sting has in stores for its new digital campaign.