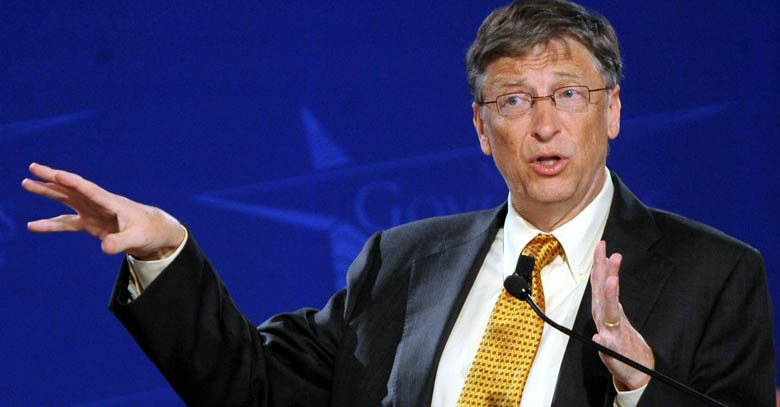 Three of the top investors in Microsoft Corporation are trying to persuade the board of Directors to press for co-founder Bill Gates to step down as the Chairman, Reuters report on Wednesday.
58-year old, William Henry "Bill Gates" co-founded the billion dollar corporation 38 years ago. However Gates has been selling around 80 million shares a year under a pre-set plan, for quite some time now.
The percentage of Gates' personal shareholding has gone down to 4.5% from what was 49% in 1986 when the company went public.
Gates stepped down as the CEO of the company to close friend Steve Ballmer 13 years ago, reducing his role to chairmanship. Gates spends most of his time on his philanthropic foundation, 'Bill & Melinda Gates foundation', which is currently worth USD 38 billion.
The three investors, who do not wish to disclose their identity, presented the Board with their concern that Gates' presence on the Board hinders the adoption of new strategies and naturally limits the authority of the CEO.
Specifically, the concern points at the appointment of soon-to-retire Microsoft CEO Steve Ballmer's successor.
For now there has been no sign that the board is heeding the wishes of these three investors who collectively own more shares than Bill Gates. The Board is however searching for a new CEO for the 277 billion dollar business empire.
Microsoft is still deemed as one of the largest software houses in the world as it earned an estimated net profit of USD 22 billion during the last fiscal year.
However, the company's core products like Windows operating systems and office suit have suffered a Spartan blow from the rise of Smartphone technology.
Microsoft has already entered the tablet industry with its Surface tablets along with the ever successful console Xbox and after acquiring Nokia's Smartphone division, the corporation seems to have taken big strategic steps towards reformation.