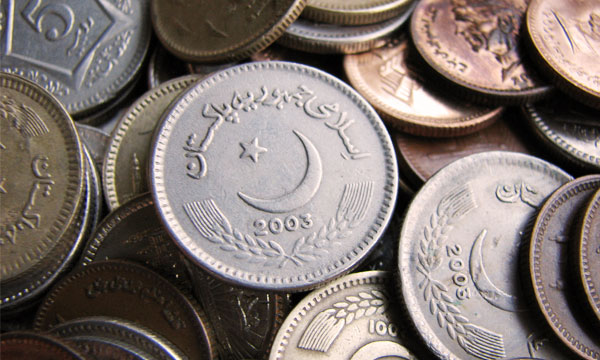 The State Bank of Pakistan will issue Rs.5 coin of new size and changed metal composition, according to ARY News. The new coin will be in circulation from tomorrow onwards, whereas the existing Rs.5/- coin will also be circulated, SBP said in a statement.
These coins will be issued through the exchange counters of all the field offices of SBP Banking Services Corporation from 15th October 2015.
The new coin weighs 3 grams with 79% copper, 20% zinc and 1% nickel. Its dimension is 18.5 mm, SBP said.
It is picturized below:
In comparision, the old coin: