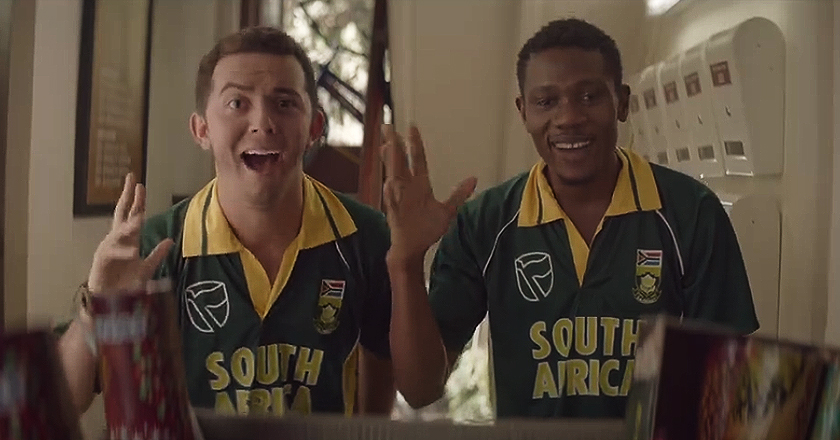 UPDATE:
With India spectacularly winning the India v South Africa ICC World Cup 2015 cricket match on the 22nd of February, Sunday, Star Sports is back to promoting itself via fire-crackers.
The ad now portrays "Mr. Indian" on the side of the South Africans, thoroughly crushed after the loss of the South African team. Opening the door at the bell, he is faced with a UAE shirt and takes that instead.
"Ye World Cup nahi, ye hai world versus India"
(This is not the World Cup, this is the world versus India)
Watch the ad below:
Star Sports India is back to crack up cricket fanatics with another fire-cracking ad and this time it's centered on South Africa never losing against India in the ICC Cricket World Cup.
Following up on the hype created by the much talked about India vs. Pakistan ad, Star Sports India is using its "fire-cracker" idea for the South Africa vs. India rivalry, stating that they have met 4 times in the World Cup and India has yet to win a single match against the opposing team.
The ad shows South Africans handing over a box of fire-crackers to the un-supposing Indian saying "Mauqa mauqa" (you have a chance).
Previously hitting Pakistani nerves, which caused an individual – Junaid Akram – to retaliate and make his own video, depicting the Indians waiting to win the Cup, and later Olper's Lassi to post a video as well.
Sadly, Pakistan lost the match on 15th February 2015, breaking hearts of Pakistani cricket fan everywhere.
The new ad is sure to hit the Indians where it hurts, since they have never been the nation to be a good sport when it comes to losing at cricket.
Take a look at the ad below: