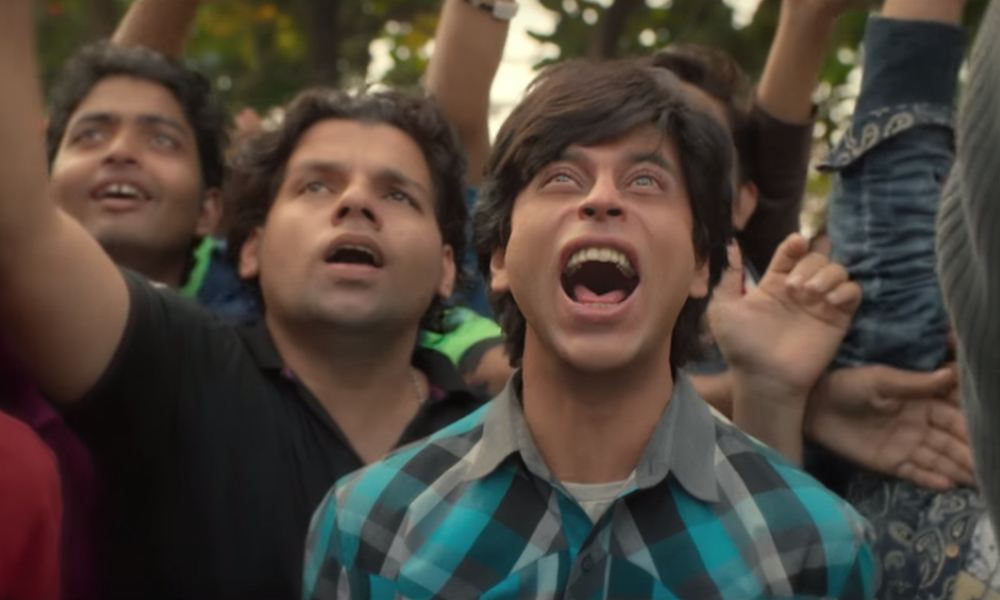 Shah Rukh Khan's latest movie FAN is all about himself! The trailer  for FAN movie has just been released by the star himself in a massive fan ceremony.
"Fan" features Shah Rukh in two avatars, one as superstar Aryan Khanna, a reflection of his own persona, and another as Gaurav, a fan of the superstar. Directed by Maneesh Sharma, it will release on April 15.
The trailer, in just 1 day has reached more than 1 million views
Last year, SRK released some teasers of the movie on his 50th Birthday. Watch the teaser below:
Right now so humbled by the attention & love being given to my Birthday. Didn't ever realise living will be so beautiful. Thanks all.

— Shah Rukh Khan (@iamsrk) November 1, 2015
2day as I turn 50 I turn 25 again -for all the yrs of lov u hav given me, I giv u my most heartfelt creation.Gaurav the FAN.U & I r a Belief

— Shah Rukh Khan (@iamsrk) November 1, 2015
#IamGaurav and meet me here https://t.co/6XbAxAd5HI @fanthefilm

— Shah Rukh Khan (@iamsrk) November 1, 2015
It's been a few hrs & I hav received such unconditional lov & wishes for my smile, I think it's time I find new reasons 2 smile from today

— Shah Rukh Khan (@iamsrk) November 2, 2015
The teaser stars with a voiceover by SRK – who plays fan Gaurav. In a new and different voice, SRK aka Gaurav explains how he became a FAN. He says, "Connection bhi na kamal ki cheez hain, hogaya to bus hogaya."
The teaser then goes on to explain how Gaurav continues to stay loyal to his idol through his growing years. "Wifi Bluetooth as bhi zyada strong hain apna connection. Thoda sa he farak hain. Wo star hain, aur main, uska FAN, " says Gaurav.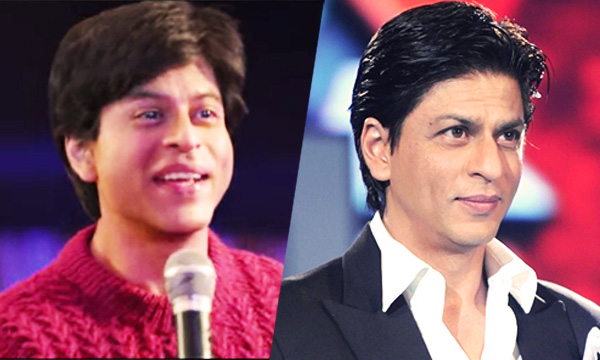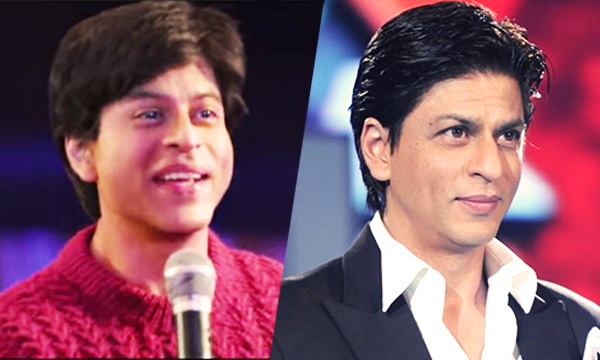 Titled "Fan" and directed by Maneesh Sharma, the Khan will be seen playing a double role in the movie: his own superstar self and his biggest look-alike fan, Gaurav.
The film is produced by Aditya Chopra under the banner of Yash Raj Films. The film is scheduled for release on 15 April.