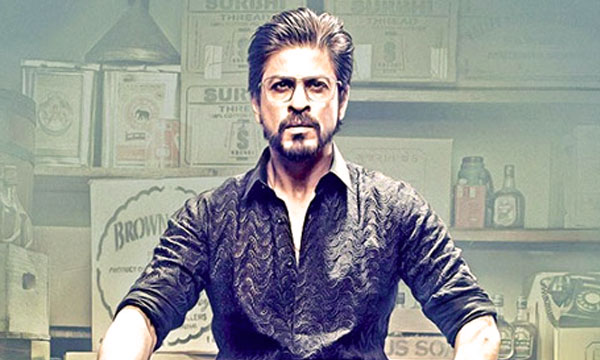 A case has been lodged against mega star Shah Rukh Khan and the entire team of his upcoming movie Raees for playing a character that is loosely based on an alleged gangster Abdul Latif, who ran the illicit liquor business in Gujarat during the 1990s, when the prohibition was at its peak.
Taking offence to the way Abdul Latif would be shown in the film, his son Mustak Ahmed Abdul Latif Shaikh has sent a legal notice to the team.
Pink villa reported that nine prominent people from the team of Raees including Shah Rukh Khan, Nawazuddin Siddiqui, producer Ritesh Sidhwani and director Rahul Dholakia have landed in legal trouble for making a film on Abdul Latif's life.
The legal notice advises the film's team to, "Stop and desist notice from screening, promoting, releasing, publicizing, advertising and exploiting the Hindi film titled Raees."
It goes on to say, Mustak Ahmed Abdul Latif Shaikh's father was "a famous businessman with deep roots in society." In other words Raees is likely to show him in an unfavourable light and must therefore explain itself to the son of the man on whose life the film is based.
---
The year 2015 has been one whirlwind ride for the reigning diva of Pakistan's entertainment industry, Mahira Khan. Soon to be seen with none other than King Khan himself, Mahira recently shared a picture of herself with her core team on Instagram giving us a glimpse of her look for the movie Raees.
A picture of the two stars together at the Ahmedabad airport has surfaced on the Internet:
Here they are at the sets in Ahmedabad:
Take a look at the picture below!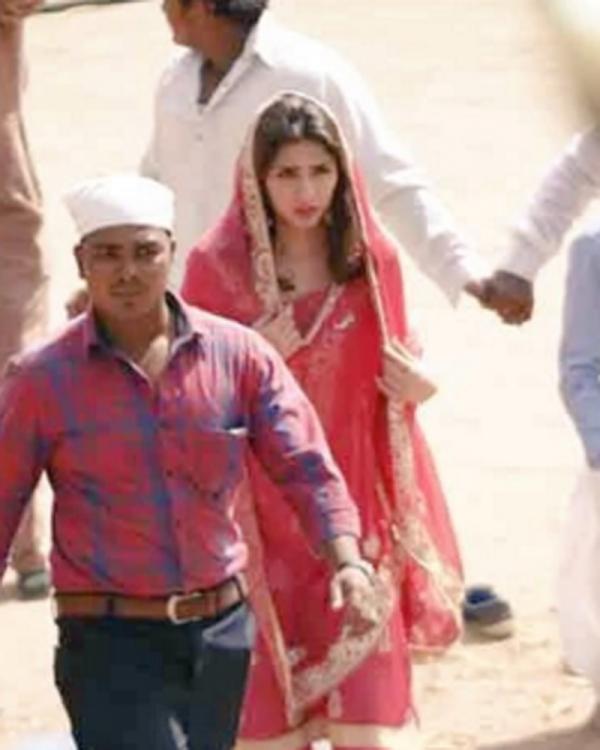 She is seen sporting a very traditional attire while attending what appears to be a place of worship. Needless to say, Mahira has  managed  to carry off the look with effortless ease.
Dressed in a pretty blue Kameez Shalwar with bangles and nose ring, we can safely presume from the picture that Mahira is going to don the girl next door look for her Bollywood debut movie.
Khan, who is currently busy promoting her movie, Ho Mann Jahan will be seen romancing SRK in intense drama, Raees slated to release on Eid 2016.