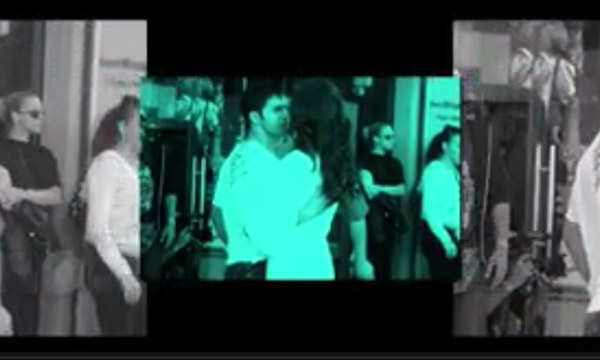 While we can not wait for India's upcoming magnum opus starring the timeless romantic duo of King Khan and charming Kajol, some spicy mini music videos from the sets of the movie have made a splash over social media.
Shooting on the streets of Bulgaria, eager Bollywood fans in the country seemingly could not help filming scenes from the sets of the much-hyped movie and started sharing them on the Internet.
The film marks the reunion of B-town's sweethearts SRK and Kajol. It also features the handsome hunk Varun Dhawan along with the Heropanti lady, Kriti Sanon.
First a leaked clip of Kajol de-boarding a train in Bulgaria set everyone's heart racing for the believed that history is being repeated in Dilwale with the recreation of the ever-green, filmy train scene from the classic Dilwale Dulhania Ley Jayenge. While the video got everyone pumped and excited, the movie's producer Rohil Shetty debunked all the rumors that DDLJ's train sequence is nowhere in the movie's plan.
Next releases a video of SRK who is seen walking the streets of Bulgaria and looking absolutely dashing in shades, baggy pants and a hoodie.
[dailymotion id="x2tz8hz"]
But it is the much latest music video featuring the young hotties,  Dhawan and Sanon,  sashaying to a song that has thrilled the fans to a notch further.
The video unleashed the movie's preppy, upbeat track "Lut Gaya Pyaar Mein" featuring Dhawan and Sanon, along with a team of dancers.
Watch all the videos from the song here.

Dilwale Leaked Song Lut Gaya Pyar Mein by bollyarena
Apparently, these roll of leak videos can let the publicist team of Dilwale to relax, for the crazy fans of the cast are doing quite the perfect job in creating the right hype for the movie.
Slated to hit the cinemas on 18th December 2015, the rom-com Dilwale has already gripped the Bollywood fans in excitement for its release.
Will SRK and Kajol yet again weave their magic in the movie with their on-screen chemistry? It is still yet to see!