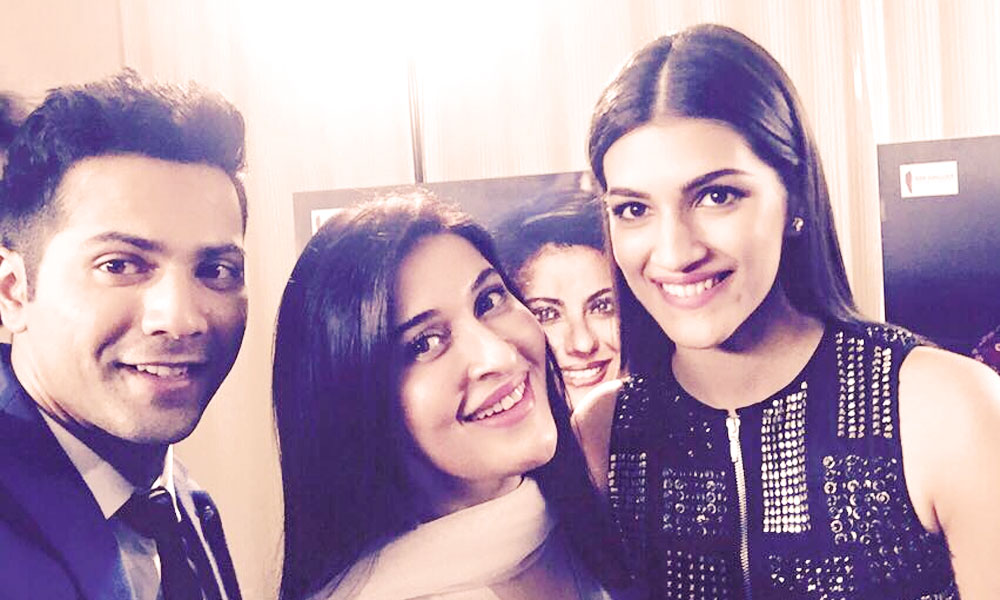 After Sanam Jang and Sahir Lodhi, another morning show star Shaista Lodhi is ready to welcome Shahrukh Khan and Kajol on her morning show. King Khan of Bollywood and his co-star Kajol are making every possible effort to make their upcoming movie 'Dilwale' a mega success.
It's usual to see Bollywood stars appearing on different shows on Indian TV for the promotion of their movies, but this time around, Shahrukh Khan and Kajol have taken things a few notches up by appearing on morning shows of Pakistan.
The news of SRK and Kajol appearing on Sanam Jang's morning show took the social media by storm. Soon after that, once-popular TV host Sahir Lodhi also jumped into the bandwagon and recorded his morning show with the superstars and now they are all set and ready to be the guest on Shaista Lodhi's show 'Sitaray ki Subha'.
SRK & Kajol Interview On 'Subah Saverey Samaa Ke Saath' With Sahir Lodhi
The program is to go on air on Thursday i.e. December 17th on Hum Sitaray. A teaser of this interview is also uploaded on the social media channels of the program which of course depict it to be one of a kind interview as both Kajol and SRK brags about the morning show by saying: 'Morning show tau sab he daikhtay hein, magar dilwale sirf Shaista ka show daikhtay hein'.
[fb_embed_post href="https://www.facebook.com/SitarayKiSubha/videos/1686547694923018//" width="550″/]
Here is a video of Shaista dancing with Varun Dhawan and Kriti Sanon:
[fb_embed_post href="https://www.facebook.com/SitarayKiSubha/videos/1686919051552549//" width="550″/]
In addition to appearing on different morning shows, SRK has also sent out a video message to his Pakistani fans to go out and watch Dilwale. Other actors of the movie Varun Dhawan and Kirti Sanon are also appearing on these shows to promote their movie.
SRK & Kajol on Jago Pakistan Jago With Sanam Jung to Promote Dilwale Movie
Let us know about this promotional stunt that SRK has pulled off by commenting below and stay tuned to Brandsynario for further updates.