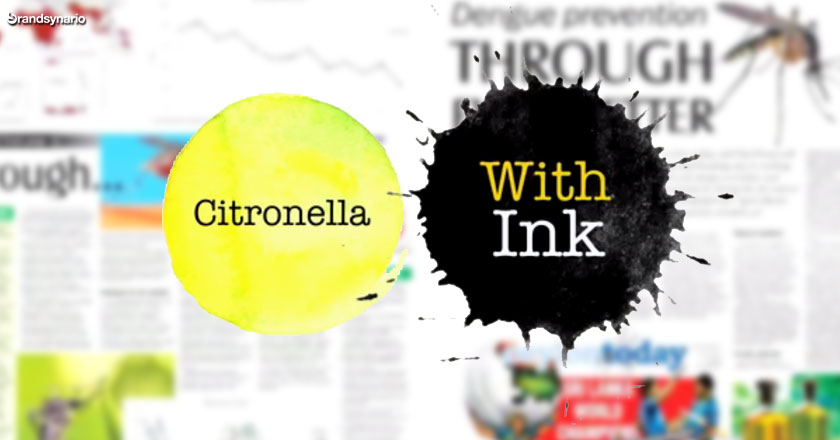 Dengue fever is a mosquito-borne infection causing dengue hemorrhagic fever which is a leading cause of serious childhood illness and fatality in various Asian countries. Dengue virus is endemic in Pakistan and has resulted in numerous deaths across the country. A recent initiative taken by Sri Lankan Newspaper, Mawbima promoted an effective campaign to counter the crippling disease, dengue.
They pondered over the roots of this life-threatening disease and thought of the ways they can make a difference. Mawbima newspaper agency realized that mostly people read newspapers early in the morning or late evenings, that's the time frame during which dengue attack humans.
They concluded that they should mix citronella (mosquito repellent) along with ink used for printing the newspaper. This way every letter of every word stopped the mosquitoes from biting the readers and will help reduce dengue danger. They began their campaign during the national dengue week. Moreover, the company decided to put up posters coated with citronella acid, on several bus stops to protect pedestrians from dengue fever.
The newspaper also published articles related to mosquito prevention and provided patches to school kids. After the huge success of this week-long campaign, the newspaper company published their first Mosquito repellent newspaper where all the letters of all the words help stop dengue.
This project swelled the newspaper readership to 300,000 and played a big role in increasing the literacy of the country. A large number of Sri Lankans were educated through this newspaper and this innovative campaign. The advertisement is an excellent way to deal with the curse of dengue.
A simple newspaper agency's enterprise led the awareness of many and paved way to a healthy society. The idea has been inspiring for many in Sri Lanka and India and Pakistan can definitely follow the suit in order to promote and develop healthy and successful citizens .