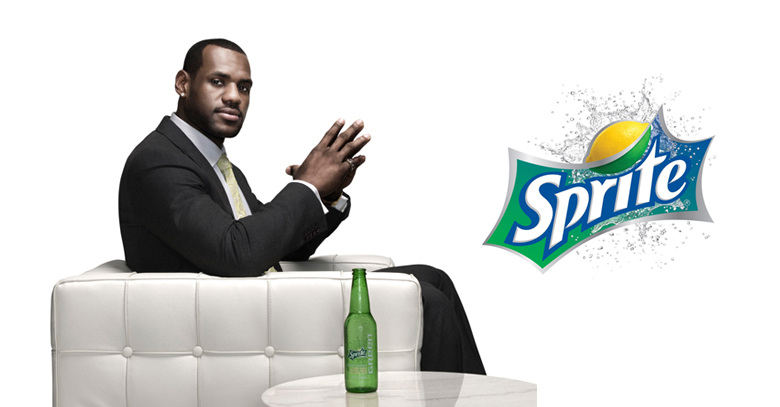 By Anum Saeed
JULY 2, 2013 – Coca Cola' global product line Sprite is reported to introduce a special edition Can in the name of NBA player LeBron James. The 6 ft 8 inches basketball sensation has been playing since 2003 and has won multiple accolades for his outstanding performance and records he has set during his career.
The Sprite LeBron James Can will be a tribute to the countless efforts that the player has been doing for decades. Sprite has taken this initiative as homage to the long-term partnership that Sprite has had with James for almost ten years. Company officials are excited about producing these cans; for them, their association with James (also known as the 'Heat') has been most fulfilling.
The cans will launch on July 8 and targeted towards basketball players and fans of the Heat. In honor of wins back-to-back during his championship, the company will give away 12-ounces of Sprite cans with a celebratory message "Congrats to LeBron James, Back-To-Back Champion". These cans will also be made available for wholesale in 6-piece, 12-piece, 20-piece and 32-piece packages. Through this initiative, relationship between Sprite and basketball fraternity will further strengthen, adding more value to the brand.