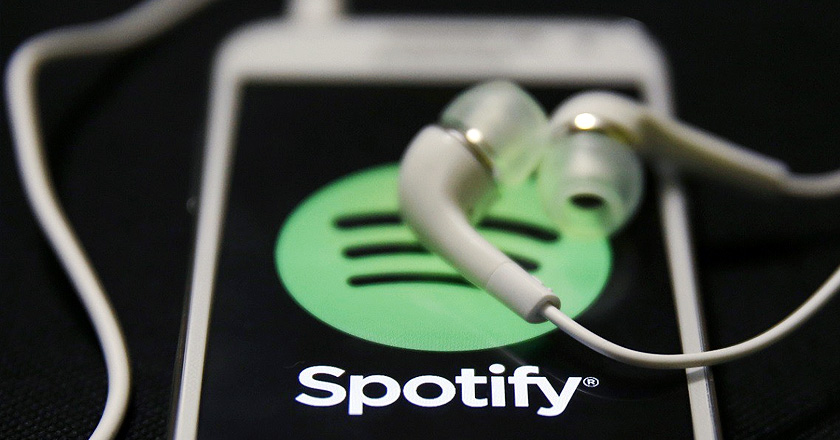 With Apple launching Beats Music soon and Jay-Z having launched Tidal, Spotify has upped its game too and entered the video streaming arena.
Announced yesterday in a press conference, Spotify confirmed the news of several new features being included in the iPhone app including video streaming and Spotify Running.
Till now, the app Spotify had only attracted die-hard music fans and has failed to keep them too from leaving the app from time to time. With video streaming on board, not only will Spotify manage to attract a new consumer base but will also reduce the bounce rate by providing more than just music.
Currently, video partners include Vice News, BBC, ABC, Elite Daily, TED, Comedy Central and ESPN. The videos displayed on the new Spotify Now page will depend on what the particular user prefers watching; along with these will be interspersed Spotify songs playlist and podcast spoken-word tracks.
While this move might help up Spotify its ad revenue and break its loss streak, it might also confuse the audience in general. As it is quite unclear which videos will the users be able to view, they might be unwilling to pay monthly subscription fees for something that they are not sure of.
For now, Spotify is mostly earning its revenue from advertisers since users prefer using the free version of the app. Spotify does have video ads right now, but users only hear them in the background and not actually see them.
With the new video streaming option, Spotify will be able to cash in more revenues with video advertising as users will be forced to view the video ads.
Regarding competition, Spotify is facing an imminent threat from the upcoming Apple Beats Music launch. What with being a more renowned and accepted tech company, it is quite possible that Beats Music takes over Spotify's current number one position.
However, this could also work out to benefit for Spotify in terms of using Apple's popularity to explain the world the mechanics of the new video streaming feature and then cashing in on existing monopoly position.
Along with the new video streaming feature, Spotify is also rolling out the Spotify Running feature. The feature will literally allow rhythm to get to users, by using the smartphone's motion sensors to track the pace rate of the runner (user) and find and play a song to match the pace within 5 seconds.
The Spotify Now feature, on the other hand, will allow users to customize playlists depending on the time of the day, depending on what they do at that particular time of the day, be it commuting, waking up or going to sleep.