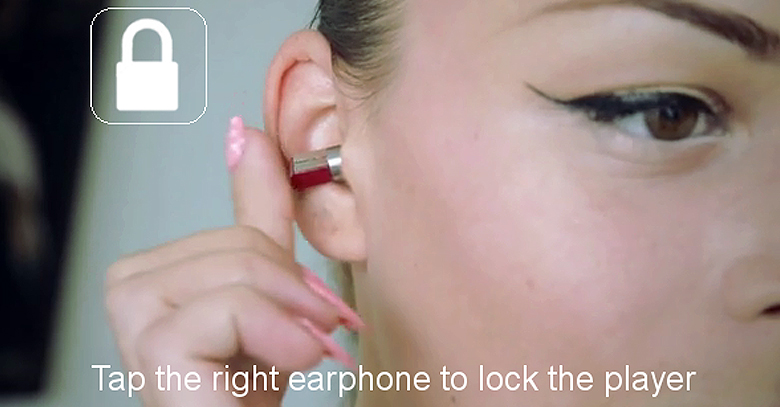 By Ufaq Ashfaque
A new kick starter Split has become successful in manufacturing 'totally' wireless ear bud headphones. Wireless headphones have been invented before but they are never completely wireless, they at least use a wire to connect one ear bud to another.
The only setback for this product is its low memory, up to 256 MB, and unavailability of Bluetooth which means you cannot connect it to your smartphones.
Previously attempts were undertaken to launch such wireless projects, but the product turned out to be quite expensive.
The Split headphones are nothing like the previous pilot versions launched by other brands. They are free from the hassle of glitterati transmitters. Each earpiece has an embedded battery, a processor and memory chip to support them.
The Split headphones also come with an advantage that would help users skip tracks and change volume back and forth through jaw motion which has been installed in the device.
The impact of radiation affecting the brain directly is a serious bone of contention for users.  Another bigger problem is that these earphones are not compatible with any android, iPhone or Bluetooth device that have a person's preferred playlist.
"There are plans for next year to make an app that is compatible with iOS and Android phones," Mario Scandurra said. "With that app you will be able to manage and upload songs onto Split, and we are also planning on developing an adapter that can support lighting connectors on iPhone and iPad devices, while the regular USB port will just need to be converted to mini USB to work with Android devices."
While their pitch is good for promoting wireless hearing devices but it is indeed a niche product, best suited for athletes.
So, anyone wants tangle-free devices?