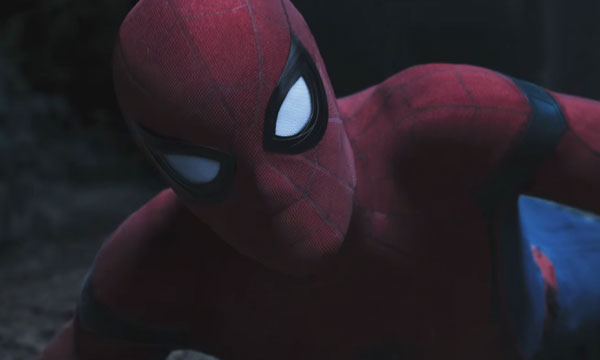 Marvel and Sony Pictures Entertainment return with yet another superhero movie! However, this time, the powerhouses are joining forces to bring a new addition to the Spider-man series, "Spider-Man: Homecoming".
This new Spider-Man movie will not only be based on the life of a young Peter Parker but it will combine together the world of the Avengers- more importantly, Iron-Man.
There have been several Spider-Man movies to date, with previous ones including the stars, Tobey Maguire and Andrew Garfield. However, in this reboot, it is the young actor, Tom Holland that stars as Peter Parker.
Holland, is officially making history for accurately representing a teenager considering the past actors had been a decade older than the character, Peter Parker.
Watch the trailer for Spider-Man: Homecoming here!
Jimmy Kimmel, on his talkshow, showcased the first-ever trailer of the movie that evidently showed the villain of the story as the Vulture. Michael Keaton, who played Batman in the 1989 Warner Bros version, will be playing the part of the villain.
It will be immensely interesting to see his transition as a protagonist in one franchise to an antagonist in another. Since this is based on Peter Parker's earlier life as a teenager in high school, his uncle and aunt will be portrayed as younger versions of themselves too. Therefore, the part of Aunty May will be played by  Marisa Tomeias.
Carrying the torch ahead, this film will hold similar themes to the previous Spider-Man movies.
We will also witness a glimpse of the actress and singer Zendaya who is going to be playing the part of Michelle.
One thing that will be strikingly different in this film is that it will feature Tony Stark AKA Iron-Man (Robert Downey Jr.) who seems to be Parker's mentor in the plot.
"Spider-Man: Homecoming" will release in theaters on July 7, 2017.
Stay tuned to Brandsynario for more updates.